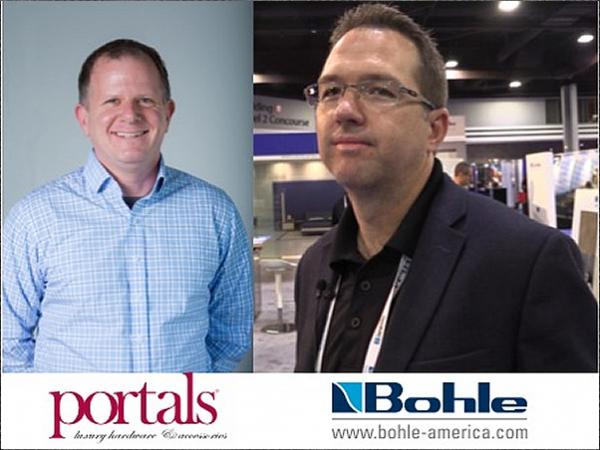 Photo source
Bohle America
In early January the deal between Bohle America and Portals was announced. Now we find out from the leads at both companies what was happening behind the scenes and what's next for the joined companies.
Q & A with Eric Miller- Portals
Take us through the thought process of making this deal? 
We had a good relationship with Bohle over the last 5 years.   We've purchased products from each other and worked together on a few projects.  It's been a good process.   As for the deal, we were looking at our growth and what was necessary for us to continue growing so we started looking at ways that we could get outside capital and/or partner with somebody in the industry and Bohle was a natural fit to explore.
How will this deal affect the day to day operations of Portals?
Nothing changes day to day for our customers other than they are going to now get access to many more products and solutions via Bohle America through us.  As far as their points of contact, the individuals who have been involved at Portals for the last 16 years they will be right there ready to help people.  It is business as it's always been but now with so much more to offer.
What does this deal allow Portals to do in the future with regards to product development? 
One of the things we've always prided ourselves on is coming up with unique products that meet a need in the market that we feel is under served.  Our approach is to manufacture and provide high quality hardware that is both technically superior and also does a better job of matching the designs of the bathroom and the designs that are in the market versus something that has been out there for the last 30 years or even longer.  So we have had some constraints with our ability to get new products out and this deal is really going to allow us to focus on bringing those new products to the market.  We are looking forward to our customers and potential customers seeing all of the new products we'll have coming out.
Q & A with Gareth Francey- Bohle America
Take us through the process of this deal- what was it about Portals that attracted you to the brand?
Our expansion in the US for Bohle America did not initially start with glass hardware, but in the last few years we took the lead from our parent company in Germany and began introducing hardware to our range but mostly with architectural products.   The shower hardware business was something we knew we had to get into but we lacked the expertise and local market requirements. This led us to look at sources within the US market and of course we knew Portals and liked the way they did business.  We saw them as a high quality supplier with a great reputation with a loyal customer base. We ultimately decided this (making a deal with Portals) would be the best path to gain that expertise and complete our portfolio of hardware product.  Portals is a very impressive company with their resources, manufacturing processes, supply capabilities and patented products.  The whole package Portals offers is exactly what we were looking for.  Our customers had been asking for shower hardware and Portals has what is needed..
How will Portals integrate into the Bohle America world?
We are excited that we will be able to offer our customers the Portals shower hardware product line and of likewise Portals will now have the Bohle catalog available for their needs.  Eric Miller has a talented team of people and we are in the process now of getting the product knowledge transfer process base going, pushing through our collective sales teams.  We will start integrating the processes that Portals are doing well into our world, especially on the operational side. I'm referring to stocking programs, technical documentation on our website, catalog updates and such. Our goal is to get up to speed as quick as possible so that we can start marketing our combined products from both locations.
Will there be any more expansions or acquisitions in the upcoming months?
We are always looking for potential fits for our company to expand with.  The main focus right now will be to ensure a smooth integration with this current investment but we will always have an eye looking out to any partners that make sense to fuel our future growth.  The Bohle group is invested in the US market and will continue to invest.
What are your short term and long term goals post Portals acquisition?
Our immediate action is to maintain existing relationships with both Bohle and Portals customers, to continue the support and service they expect and need.  We will start to integrate our products together that are complimentary at both locations and then to market ourselves as a full blown resource to the shower door fabrication and distribution market.  To fabricators looking for viable alternatives to the current market supply, we plan to be that option. Our long term plan is to add multiple locations; we definitely see opportunities on the west coast as we now have coverage on the east coast (Charlotte, NC) and Midwest (Kansas City, MO). Geographic expansion is part of the plan.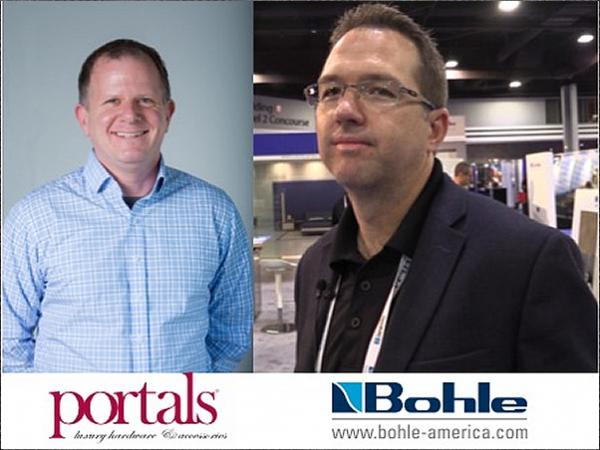 600
450
Bohle America
2018-01-19T07:00:00
Inside the Bohle-Portals Deal - Q&A
glassonweb.com