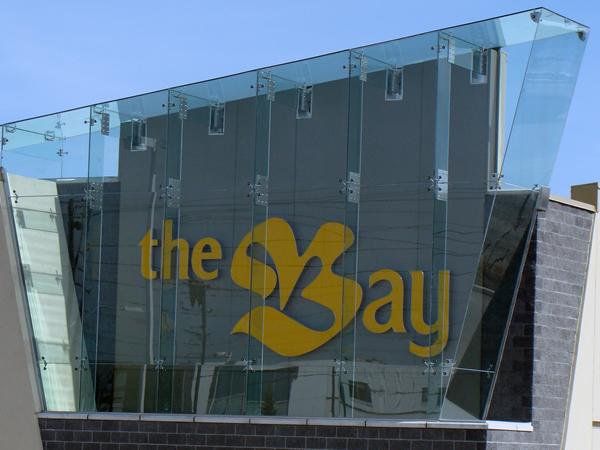 Photo source
www.glaston.net
The decision to purchase the new Glaston RC200™ was made as part of the company's plan for expansion into a second building.
After running an early generation Tamglass furnace with good glass quality for the past 29 years, InKan Ltd of Canada did not really feel there was any reason to change to any other supplier.
The decision to purchase the new Glaston RC200™ was made as part of the company's plan for expansion into a second building.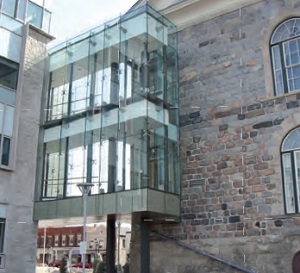 The new furnace will give them greater size capacity to serve customers better in their unique market niche of customized architectural glass that combines InKan's know-how in glass and metal.
Metal product manufacturer InKan Ltd was established in 1976 in Mississauga, Ontario, in the Greater Toronto Area in Canada.
By 1982, the company had grown and opened a glass factory in Brampton, also a suburb of Toronto. The company's first flat glass tempering furnace was a Tamglass.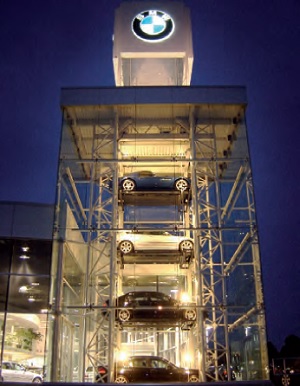 During the following years, the company became known for its unique structural walls and balustrades that are made by ingeniously combining glass with metal
A second, smaller Tamglass furnace was purchased only three years ago to help respond to increasing business needs, and the company also has edging machinery from Glaston Bavelloni.
According to Tom Duke, Operations Manager, InKan placed the order with Glaston for the new RC200™ in October 2010, and the furnace was delivered in June 2011 with commissioning a few months later in August. "After running good glass with the early generation Tamglass furnace for 29 years, why would we go anywhere else?" Tom asks.
RC200™ gives needed size capacity
RC200™ was chosen to give InKan the size capacity of 96"x190" (2400 mm x 4800 mm) needed to better serve the market. "We can now temper, laminate and heat soak everything," Tom says. "It helps round out everything else with have in our production."
Today, all is running just fine. Tom says: "The RC200™ is a very sophisticated piece of equipment, and the local Glaston service team has done their part very well. There were only a few small problems when starting up the machine. And by the third load, the furnace was running good glass."
The RC200™ furnace was selected because it helps address production challenges and bottlenecks for companies seeking to expand business with top quality tempering.
Next-generation automation system easy to use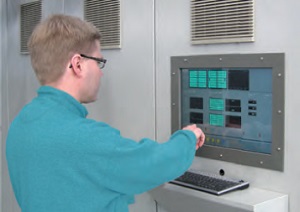 The furnace also features the brand-new iControL™, Glaston's newest and advanced control system. "The people here are quite happy with iControL™ – it makes it easy to produce very good glass," Tom states.
"It was easy to train our team to use this new system. Even now, we're still always learning new things with the control system – it's an ongoing process."
Better glass quality with Vortex Plus™ Glaston RC200™ also comes with the Vortex Plus™ advanced convection control system, which was designed to significantly increase the control of air placement on the glass surface and to allow operators to precisely control the thermal profiles.
"It does what it's supposed to do, allowing us to focus the convection accurately where it is needed. The temperatures are cooler since the heating can be accurately targeted – which is exactly what leads to the better quality glass," Tom explains.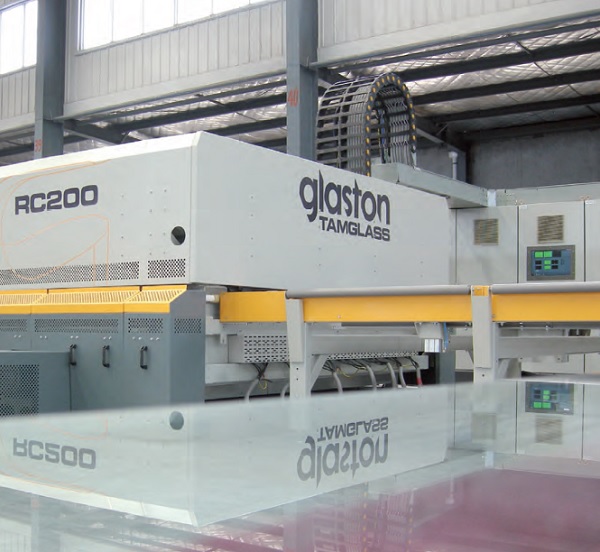 One-stop shop for metal and glass
InKan supplies customers in Eastern Canada and the US, as far as Florida and the Caribbean. Even some glass products are shipped to the western parts of Canada and the US, but the majority of the market is on the East Coast of North America.
"Our customers come to us for quality and knowledge. They know they can rely on us for complicated jobs. When it comes to metal and glass, we're a one-stop shop. We do all our own engineering in-house for structural walls and canopies," Tom says. InKan also has its own contractors in the Greater Toronto Area.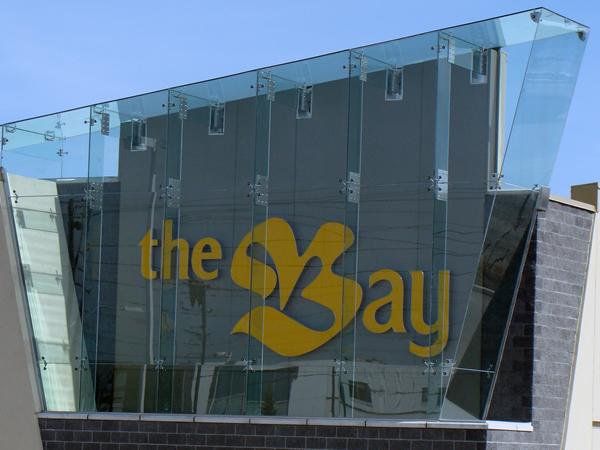 600
450
www.glaston.net
2017-07-21T11:20:00
InKan Ltd of Canada replaces furnace with Glaston RC200
glassonweb.com