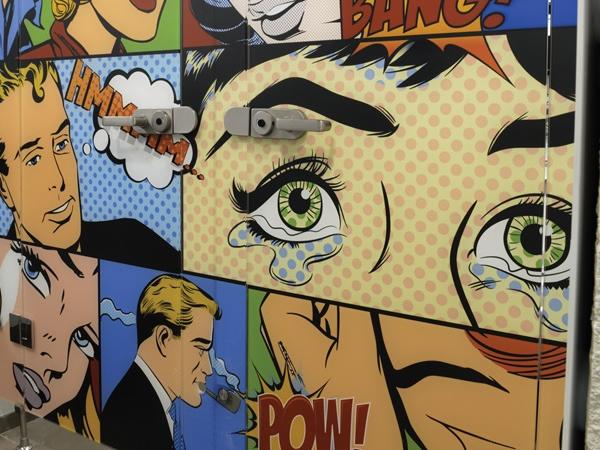 Photo source
hmicardinal.com
Cardinal, America's leading manufacturer of custom glass shower enclosures and a key supplier of commercial glazing systems and artisan glass, now offers Satori™ Digital Ceramic In-Glass Printing.
Satori employs a digital printing process that applies fine drops of ceramic ink to glass surfaces at precise frequency and speed, according to defined resolutions up to 800×800 DPI. The ink, or frit, is then fused with the glass during the tempering process.
The result is vivid, full-color imagery that is far more resistant to chemicals, scratching, UV light, and weathering than paint, exterior laminates, and other conventional glass-coloring processes.
Satori offers customers decorative glass pieces that can be used in a wide range of interior and exterior applications, including storefronts, accent walls, kitchen and bath, public displays, and more.
After the frit is fused with the glass, the final enamel will not show any visually detectable color change or fading due to prolonged exposure to the outdoors. In addition, customers can safely use the same glass cleaners on Satori printed glass as conventional glass pieces.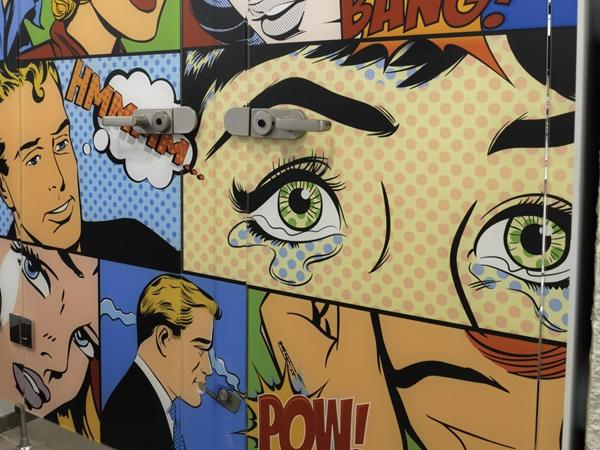 600
450
hmicardinal.com
2019-02-08T11:00:00
HMI Cardinal: Digital Ceramic In-Glass Printing
glassonweb.com