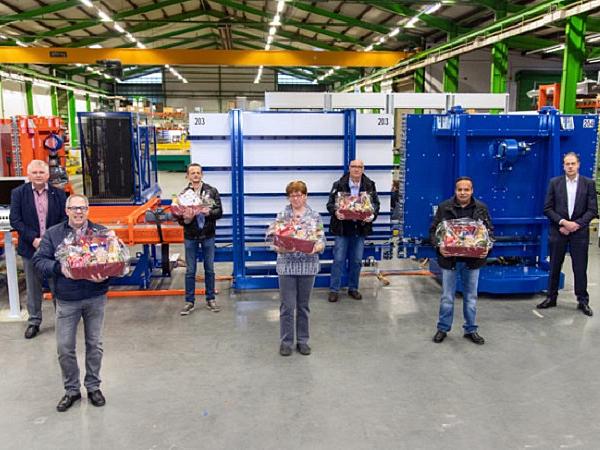 Photo source
www.hegla.com
Some of the best dates on the HEGLA calendar mark tributes to long-term employees and farewells to loyal colleagues entering retirement.
Due to the enduring coronavirus pandemic, however, these events had to take place under different conditions this year, including strict hygiene measures.
"Choosing to stay at the same company for such a long time is a rarity nowadays, which makes it all the more special for a business," HEGLA's Managing Director, Bernhard Hötger, was keen to point out as part of his tribute.
"All of the employees we are honouring have contributed to the success of HEGLA across decades – you have enriched our team with your personalities. Even though we are unable to spend the day celebrating all together as we usually do, we didn't want to miss the opportunity to personally and formally thank you on behalf of company management, the Board, and all your colleagues for your dedication."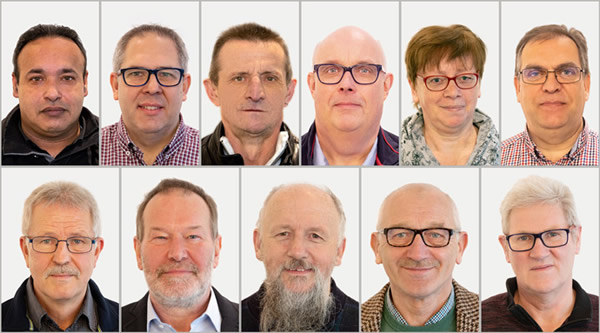 Personal tribute from company management
The 11 employees to be honoured and bid farewell were divided into two groups and honoured by HEGLA Managing Directors Bernhard Hötger and Dr. Heinrich Ostendarp for their many years of service at the company.
Christiane Brökel started working at HEGLA on 1 January 1980, and has since amassed more than 40 years of practical experience in Human Resources and as the secretary to the Managing Director. Just a few months later, Dietmar Vierig (12 March 1980) began working at HEGLA Fahrzeugbau – he is now one of the company's most experienced employees.
Fouad Charif (1 February 1995, varnisher), Hans-Georg Münzer (3 July 1995, final assembly) and Holger Kisters (1 August 1995, industrial mechanic) were honoured for 25 years of employment. They are all key members of the production team, and their work and knowledge have laid the foundations for the high quality of our systems and high level of customer appreciation. Stefan Koch began training at HEGLA in 1984, going on to complete his industrial master qualification in metal work, before eventually moving from mechanical engineering to the HEGLA Wartung & Service team. His service expertise is valued by customers and colleagues alike.
Dr Heinrich Ostendarp highlighted the great wealth of experience these employees have under their belts, as well as the impressive team spirit they demonstrate: "By combining the extensive experience of technicians and employees like you with the impetus of more recent arrivals, HEGLA is well poised to tackle any future challenges in the market and can look to the future full of confidence. That is why we are looking forward to seeing this successful and proficient collaboration continue going forward." On this point, the Managing Directors are in unanimous agreement.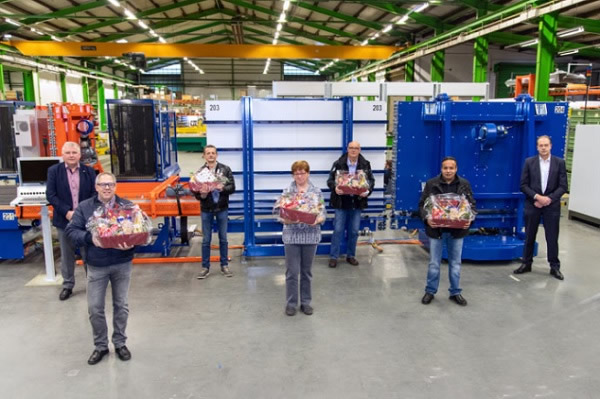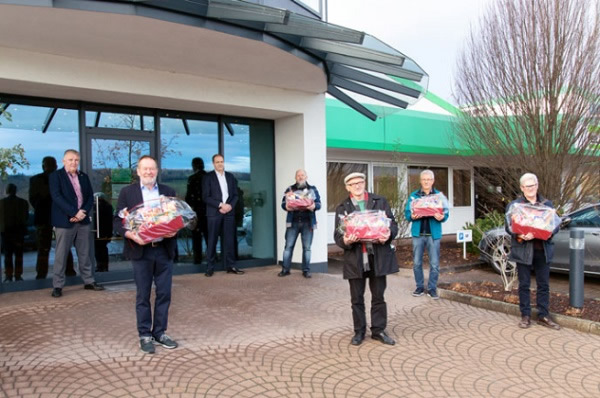 Bidding farewell to retirees
The occasion is also tinged with a bit of sadness – and this year was no exception, as five more colleagues are retiring after many years at the company. Jozef Schwarzer, one of our welders, is leaving the company after 29 years, while Ferenc Wayand from the operating technology team and Friedrich Gertzen in cutting are entering retirement after more than 30 years. HEGLA Fahrzeugbau sales representative Herbert Spieker can reflect on more than 40 years at HEGLA, and Hubert Krull, mechanical production employee and former Chair of the Works Council, is looking forward to a new chapter in his life after 37 years with us.
"I would like to thank you for the decades of loyalty and dedication you have given us. Not only will your expertise and experience be a great loss to us, but you as people we have gotten to know and cherish over the years will be sorely missed. I wish you all the best, as well as good health and good luck for your future plans and projects," Managing Director Bernhard Hötger added.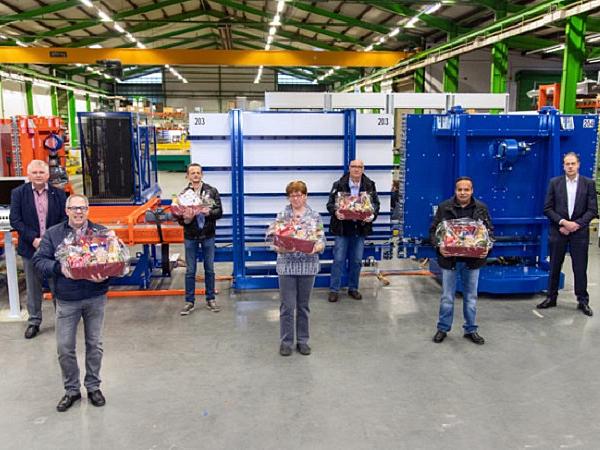 600
450
www.hegla.com
2021-03-01T08:45:00
Hegla: Marking anniversaries and bidding farewell to retirees
glassonweb.com