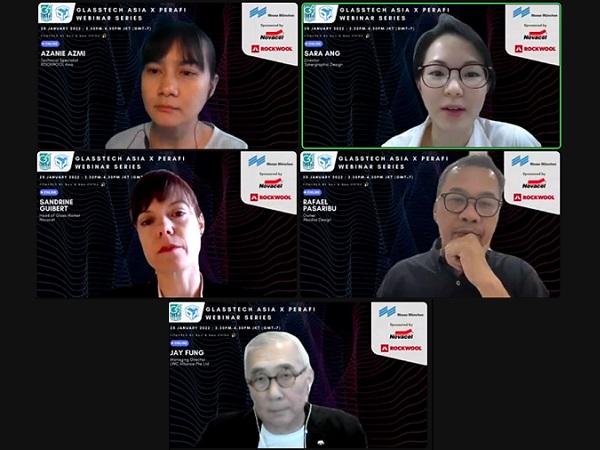 Photo source
glasstechasia.com.sg
To kick off the new year, Glasstech Asia and PERAFI successfully held the 5th webinar of the series titled "Façade beyond Glass and Metal".
The webinar introduced the latest innovations that enhance current glass and metal building exteriors. The presenters provided a glimpse into the future of façade technology, which includes fire safety rock façade cladding, bespoke precast concrete, aluminium perforated panelling and protective film for glass façades.
#GlasstechAsiaxPERAFI HIGHLIGHTS
Hosted by Sara Ang, Director, Synergraphic Design, and joined by the following speakers:
Azanie Azmi, Technical Specialist, ROCKWOOL Asia
Jay Fung, Managing Director, LWC Alliance Pte Ltd
Rafael Pasaribu, Owner, Aboday Design
Sandrine Guibert, Head of Glass Market, Novacel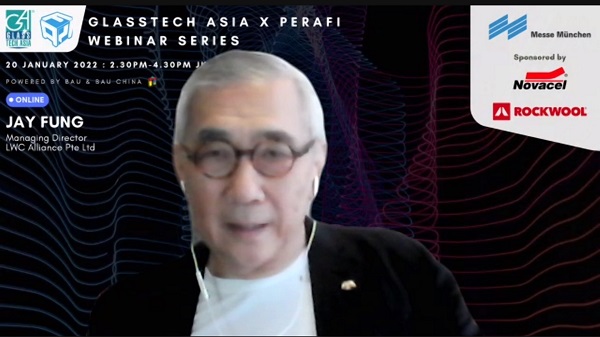 Jay Fung, Managing Director of LWC Alliance Pte Ltd, commenced the webinar with an in-depth study of three projects; Troika (Kuala Lumpur), The State Courts (Singapore) and The Hive at Nanyang Technological University (Singapore). He discussed the intricacies of working closely with architects in customising the perfect façade using precast concrete that varies in colours, profile and texture.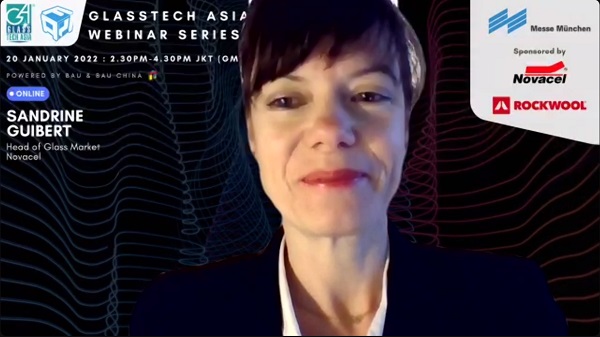 Sandrine Guibert, Head of Glass Market at Novacel introduces protective films which is guaranteed to keep surfaces intact and prevents the need to remanufacture glass pieces. Sandrine shared that these environmentally-friendly films are practically invisible, leaves no residue and compatible with all climate conditions. The versality of these films helps to shorten construction time while delivering a greener building.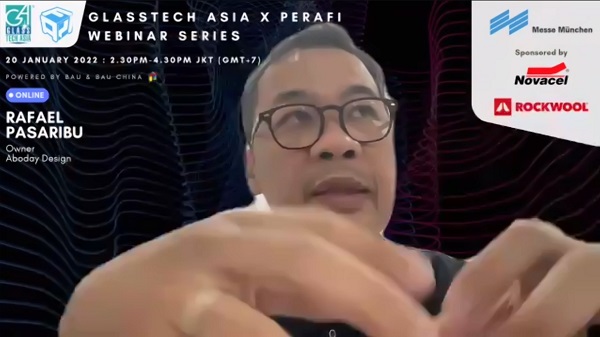 Indoor multifunction Stadium at Gelora Bung Karno Sport Hall Complex, Jakarta is a case study presented by Rafael Pasaribu, Owner of Aboday Design. He described how the craftsmanship had to integrate with the Indonesian culture while maintaining the harmony of its surrounding area. As part of the facade design, perforated aluminium panels were chosen as it gave the desired effect and fits within the budget.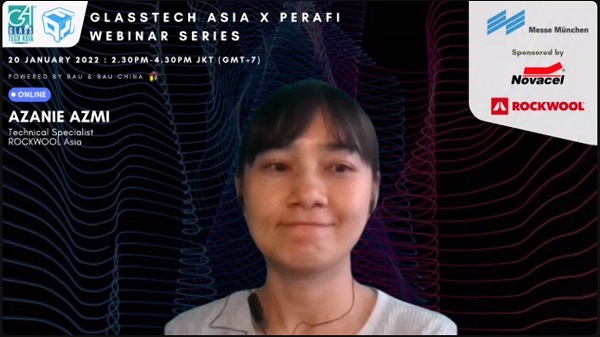 The one-of-a-kind fire resilient insulation solutions for building façades was introduced by Azanie Azmi, Technical Specialist, ROCKWOOL Asia. Azanie detailed the rigorous testing of ROCKWOOL's stone wool fire resilience capabilities. It is stable at extreme high temperature, non-combustible and does not emit toxic smoke. Its ability to withstand temperatures of over 1000 degrees is a gamechanger for the fire safety of building façade.
*****
Wrapping up the webinar, speakers were asked about their hopes for the façade industry.
Sandrine hopes to be able to launch more bio-degradable and interesting products. Azanie agreed that due to climate change, it would be great to have more sustainable products in the market.
On another note, Rafael hopes to be able to create more affordable products or services, to have something that is remarkable and affordable.
"I hope to make concrete more affordable, sustainable and artisanal. To put in a lot of passion and love into an otherwise very ordinary material." Jay added.
In summary, the exchange between these experts in the industry provided insights and diverse perspectives of how the different materials can enhance the profile of a building, make surfaces more long-lasting and reinforce fire safety of a building façade.
NEWLY-LAUNCHED CONTENT HUB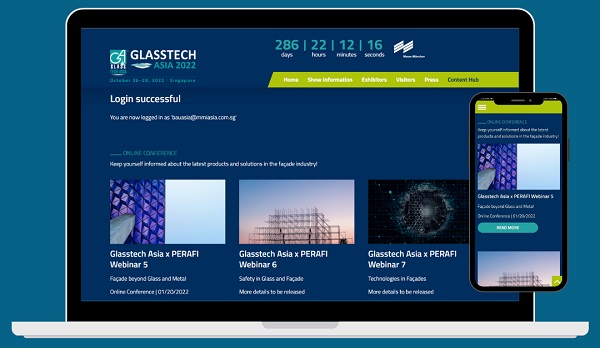 Get ready to access on-demand content with the brand-new Content Hub on Glasstech Asia website!
Stay updated with upcoming events

Watch recorded webinars and presentations at your own time

Learn more about the latest innovations with the downloadable speakers slides

View all issues of Glasstech Asia monthly newsletters
Sign up now to be the first to know when new content is up!
SEE YOU AT THE NEXT WEBINAR!
Don't miss out on the next webinar! Mark your calendar and keep an eye out for the launch of registration.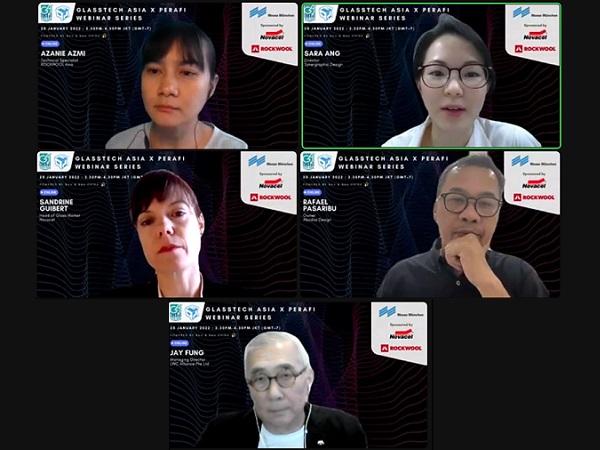 600
450
glasstechasia.com.sg
2022-01-25T08:20:00
Glasstech Asia x PERAFI recap | Façade beyond Glass and Metal
glassonweb.com