Photo source
Glaston Corporation
On June 14, Tampere, Finland, once again became the center of the global glass industry.
On June 14, Tampere, Finland, once again became the center of the global glass industry, discussing innovations and new trends during the opening of the Glass Performance Days (GPD) 2023 conference. The Opening Ceremony with a total of 550 participants from 40 countries took place in the brand-new Nokia Arena, right in the heart of the city. Provocative keynote presentations, Finnish music, magic and illusions broke the ice and created a spellbinding start to a great event.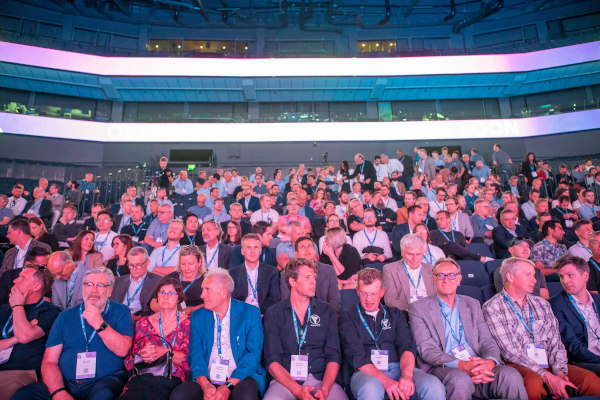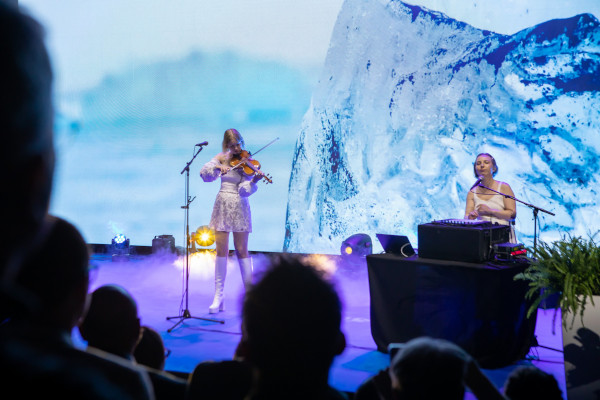 The event – themed "Way to Grow" – reflects the industry's ambitions and aspirations. A distinguished lineup of speakers shared insights and discussed various perspectives on the challenges facing the glass business on its path to growth.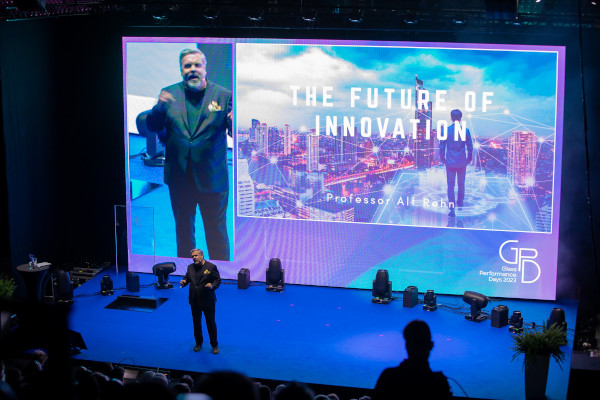 Alf Rehn, Professor of Innovation, Design & Management at the University of Southern Denmark, moderated the opening ceremony. He started the evening by sharing his understanding of what growth means.
"We do the same thing all the time, but when we do more of it – we call this growth. Actual growth means changing the way we engage with what we are used to. It is by challenging yourself to do something that isn't comfortable that forces you to learn and grow," he argued.
"Listen to those who ask the uncomfortable questions, who dare to challenge you. Those are the people who push you to grow – not quantitatively, but qualitatively," he continued.
So, what kind of growth does the glass industry want? Other speakers joined in to share their ideas.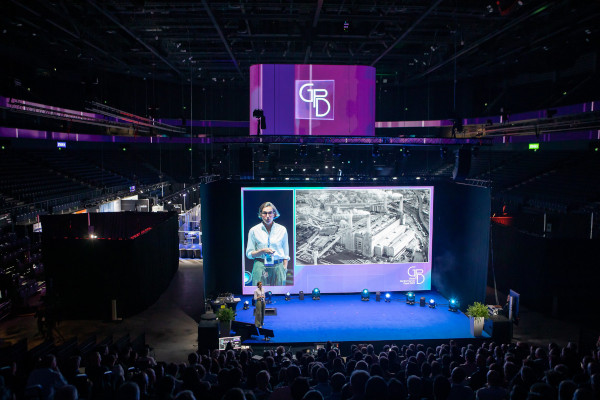 Do more by doing less was the cornerstone idea of the motivating presentation by Yasmin Al-Ani Spence, Director at WilkinsonEyre Architects in London. She presented several examples of her company's work giving on buildings a new lease on life.
"We respect buildings, and we want them to be remembered. That's what we are trying to achieve with our projects. Buildings' details are their heritage, and they need to be preserved," she said. "We should try to keep the original elements as much as possible, delicately supporting the old structures. In our work, we show how both can work together – the new and the old."
She mentioned how the reuse of the iconic Battersea Power Station building brought the whole neighborhood back together and gave it once again the energy it used to give out.
"As a sustainable material, glass plays a crucial role in supporting the transformation of older buildings. We will always need glass because we need a view and air," she said.  
She summed up by suggesting that the way to grow is sometimes to stop and not grow. We need to be less greedy as a society and pay back with better buildings.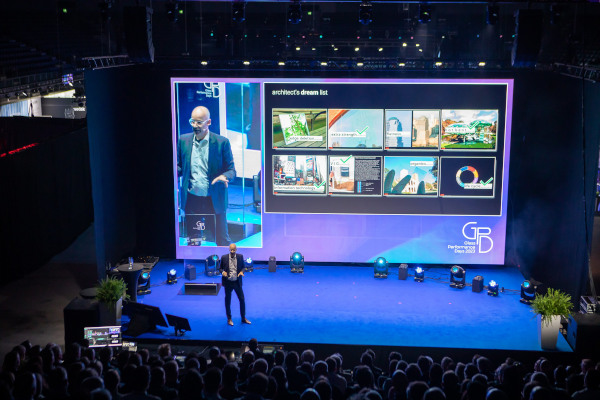 Christoph Timm, Principal, Skidmore, Owings & Merrill (SOM), revisited his Architects' Dream List at GPD 10 years ago to see the industry's growth in these areas. He pointed out that certain accomplishments had been made, but some areas have not yet been realized.
When it comes to the building's life cycle, there is still a long way to go. He said: "We tend to look at the upfront embodied carbon and the end-of-life embodied carbon, whereas it is the operational carbon that matters most."
"Sometimes less is more," he continued. "Sometimes, we need to stop adding more to the building and instead use more lightweight systems and simplified structures. A reductive design approach is what we encourage people to follow. We believe if we employ dual-use concepts and reduce wherever possible, we can cut the carbon footprint considerably. "
Christoph shared the results of his firm's analysis of glass facades in the Los Angeles region. The finding revealed that the simple all-glass facades outperformed others in terms of cost, carbon footprint and daylighting.
According to Christoph, cities are not good for the environment. "But how can we reduce the whole carbon use and maximize carbon absorption, extending the life of buildings?" he asked. By making buildings living organisms. What if our cities become trees and forests? That's how SOM's Urban Sequoia concept came about – an innovative approach featuring smart enclosures with solar PV panels on the roof and energy-generating facades.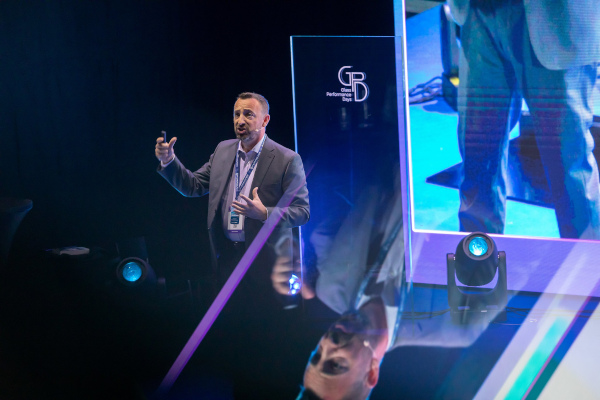 Bertrand Cazes, Secretary General, Glass for Europe, started his talk with an image of a man on the moon. "This is exactly what is required of the glass industry – to push the boundaries. We know our planet is in danger – climate change, growing population and loss of biodiversity. We need to address all of these. But how?"
 "'Glass is the hidden gem in a carbon-neutral future,' is the title of a recent Nature magazine article. I totally agree," he said.
"We in the glass industry are part of the solution. Today, we already have low-carbon glass. The question is, how do we go further? We have to be patient. There are still many difficulties to overcome. First, we don't have enough zero-carbon energy to produce zero-carbon glass," he said.
"Plus, we should not only focus on energy but also on light, acoustic and comfort," he continued. "After all, light and transparency is why we install glass in buildings. The megatrends are showing us the way to grow. But humans have to remain in the center. So let us cherish the light. And the main success factor to overcome the challenges at hand is the cooperation across the sector."
"Today, it's time to act. It's our sector's 'man on the moon' moment," Bertrand concludes.
Alf Rehn emphasized that sustainability is the only path – even if it slows down innovations by doing less.
"The future will always surprise us – no matter how experienced and smart we are," he said. "But if there's one thing that everyone should embrace – it's humility. The humility to see that technology can change things. Humility to see that the biosphere is truly hurting. Humility to see that tomorrow's world will be truly different. And humility to understand that we simply cannot know everything."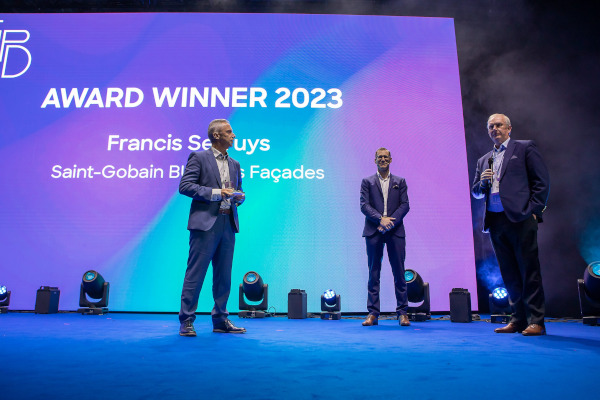 At the end of the Opening Ceremony, Francis Serruys from Saint-Gobain BU Glass Facades received the Jorma Vitkala Award of Merit 2023. His contributions to the glass industry over his long-standing career of over 30 years represent a living testimony of the values of GPD.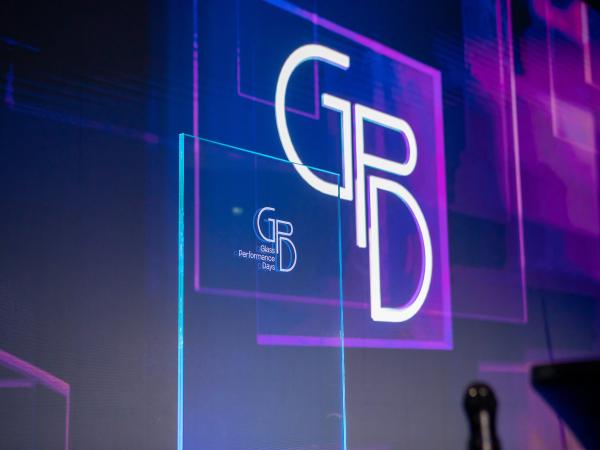 600
450
Glaston Corporation
2023-06-15T10:44:15
The glass industry's leading event – GPD 2023 – makes a magical comeback
glassonweb.com