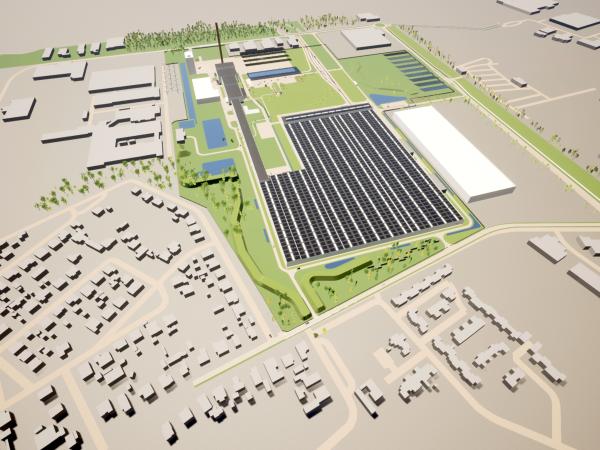 Photo source
Glas Trösch Group
Construction work is expected to start in 2024. Production is planned to start in 2025.
The Glas Trösch Group intends to build a new float glass plant in Lommel, Belgium. The site is intended to improve the supply of flat glass in the BeNeLux countries. Demand has risen sharply in this region, because glass is urgently needed for the energy modernisation of existing buildings.
According to estimates, up to 90 per cent of buildings in the BeNeLux countries do not have up-to-date insulating glazing. In order to further reduce CO2 emissions, it is therefore essential to replace these outdated windows as soon as possible. "With our new production facility, we want to help drive this energy turnaround and supply the region with high-quality glass," says Fabian Zwick, CEO of Glas Trösch.
One of the most modern float glass plants in Europe is to be built in Lommel across an area measuring 35 hectares, producing flat glass for the building and solar industries. It will have the capacity to equip some 300,000 single-family homes with modern insulating glass per year. The proximity to sand pits, the existing infrastructure and the well-trained local workforce make Lommel an ideal location for this investment.
The float glass plant of the Glas Trösch Group will set new standards in energy efficiency. For example, modern systems for heat recovery and intelligent control of the production process as well as solar panels will be used to increase energy efficiency. The plant will also use a high proportion of recycled cullet.
The planning team has applied for a permit, which is expected to be granted in the fourth quarter of 2023. Construction work is then scheduled to begin in the course of 2024. The start of production is planned for 2025. The operation of the float glass plant will create around 300 jobs on site and indirectly another 1,000 jobs in the region.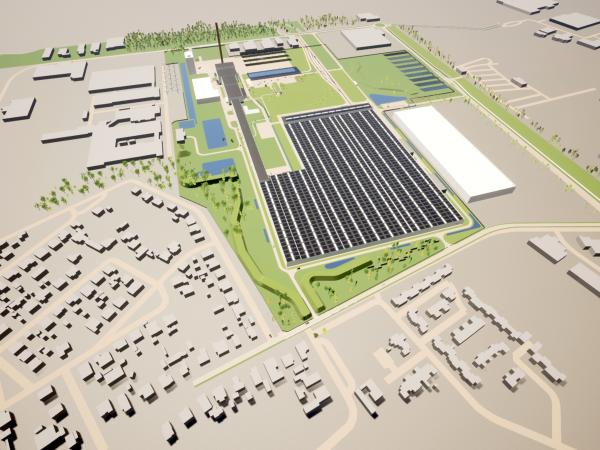 600
450
Glas Trösch Group
2023-06-12T11:00:00
Glas Trösch plans float glass plant in Belgium
glassonweb.com