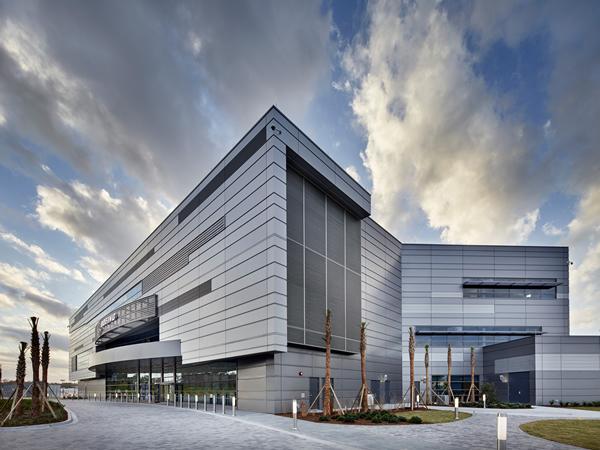 Photo source
www.girouxglass.com
The region's exclusive certified CENTRIA dealer-installer, and also the fabricator of custom panels and aluminum, Giroux Glass provides superior products and installation of complete glass and panel wall systems.
Certified CENTRIA Dealer-Installer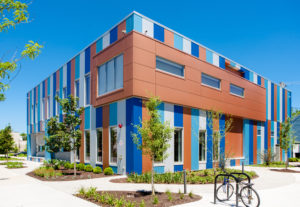 We are thrilled to share that Giroux Glass has recently become a certified dealer-installer of CENTRIA products.
This certification qualifies Giroux Glass as the one CENTRIA dealer-installer to provide product and installation over the regions that include from Merced in Central California, south to the California-Mexican border, and throughout Southern Nevada.
Options for Giroux Glass-installed CENTRIA products for mounting to exterior framing include:
Profile Series exposed fastener metal roofing panels
Formawall® Dimension Series insulated, composite metal panels
Formawall® Graphix Series single-component, insulated metal wall panels
Versawall® insulated wall panels
Versapanel® insulated wall and roof systems
MetalWrap™ insulated composite backup panel systems
Intercept™ modular metal panel systems
"CENTRIA's focus on excellence makes them a perfect fit for our company. Offering additional components of a project enables us to more effectively control and coordinate the timing of our wall system installations, ensuring schedules that run more smoothly and help us meet our clients' goals. We deliver a seamless transition from wall to window systems."  Bob Linford, vice president, California Operations
ACM and Plate Panel Fabrication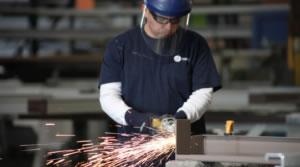 Since 2008, Giroux Glass has operated its own fabrication plant in San Bernardino, California, enabling project managers to be integrally involved with the fabrication process of their jobs.
Powered by solar panels, the facility was honored with the City's "Environmental Award" in 2009.
The plant's machinery includes a PANELBuilderTM by AXYZ International, adding one more impressive piece of CNC (computer numerical control) equipment for fabricating aluminum composite and metal composite materials in the plant.
The state-of-the-art PANELBuilder's AXYZ Model 5018 offers three heads and includes a printer, with a process area of 72" x 216", and includes software to design, nest and program machine panels in one seamless operation.
This makes it possible to process all types of cladding materials faster, more consistently and more cost effectively. Customized saw/feeder technology adds to Giroux Glass' capabilities in producing aluminum composite panel materials (ACM) and plate panels for use in our installation projects.
The updated machinery, coupled with Giroux Glass' in-house CAD department ensures the smooth transition from design to production to installation.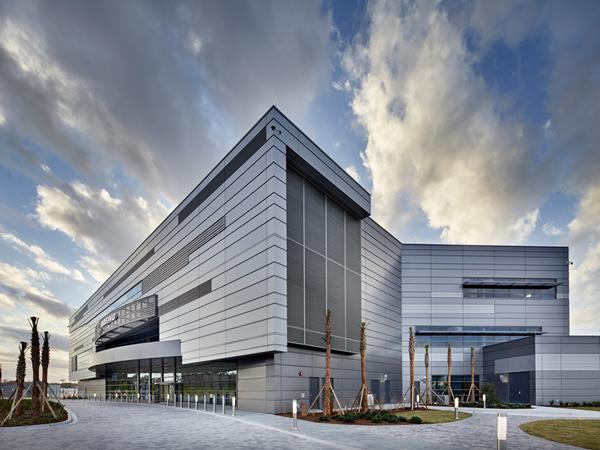 600
450
www.girouxglass.com
2017-09-01T12:00:00
Giroux Glass is Now a CENTRIA Dealer-Installer
glassonweb.com