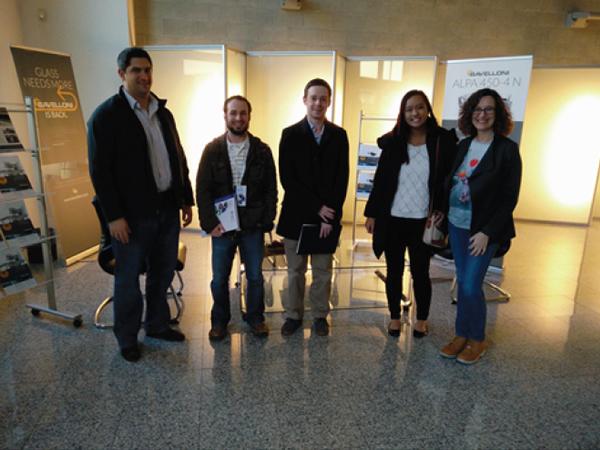 Photo source
www.gimav.it
2016 Italian Technology Awards: A week filled with events and meetings focused on Made in Italy Technology.
The Italian phase of the ITALIAN TECHNOLOGY AWARDS ended on December 2nd.
The competition, promoted by ITA (Italian Trade Agency), in partnership with Gimav, the Association of Italian Manufacturers and Suppliers of Machinery, Plants and Systems, Accessories and Special Products for glass processing, rewarded students from the most highlyrespected US universities for their innovative projects on the theme of production technologies dedicated to glass processing with a week's study-stay in Italy.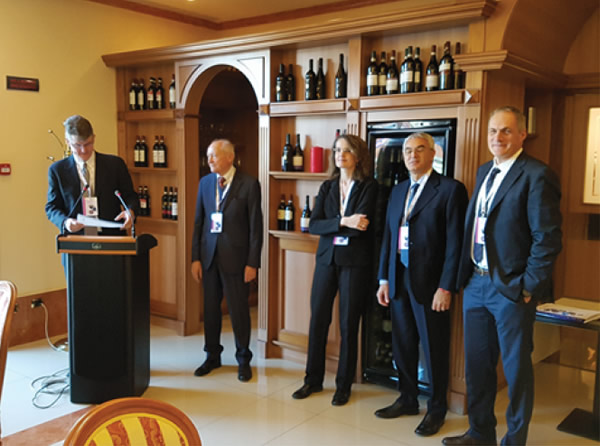 The stay, after visits to some of the most emblematic italian cities and participation in a training course on Made in Italy Management at the LIUC - Carlo Cattaneo University in Castellanza (northern Italy), included three days of meetings and visits to Gimav member production sites.
This provided the US delegation with hands-on experience with the outstanding production that is part of Italy's industrial heritage.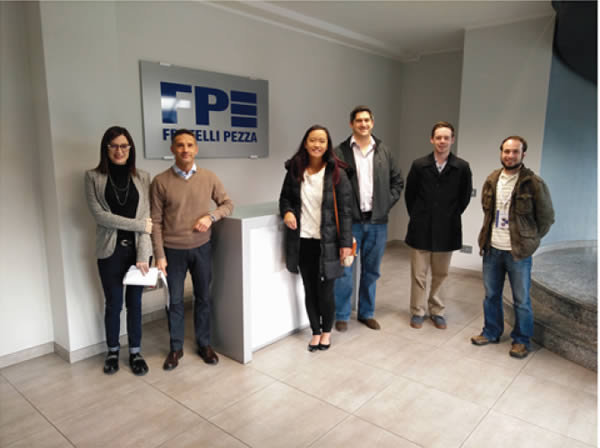 For the companies that opened their doors to the students and their accompanying instructor and shared the details of their production strategies with them, the experience was more than positive:
"We were very pleased with the ITA-Gimav initiative and are firm believers in the value of this project, not only as an educational experience for the students but also as an international promotional tool for Made in Italy technologies" – in the words of Sara Tacchino, Manager, Marcom & Sales Support for Bavelloni SpA, Lentate sul Seveso (MB, northern Italy)
"Our company is constantly evolving and benefits from the fact that it is a legendary brand; and, our products are 100% made in Italy. Our priority is to assist our customers by growing along with them, developing effective solutions and fostering long-term partnerships.
This is the message we wanted to convey to the visiting delegation. Our guests showed their interest in and appreciation for the "Bavelloni project" -- driven by quality, reliability and the technological level of the product, while prioritizing the human element in customer relations and as a core corporate value".
"The students showed they were interested in and curious to find out who we are and above all, what we do" – states Cristiano Ferrario, sales account manager for Cugher Glass srl, Novate Milanese (Milan)
"We discussed the various technologies tied to the world of glass: laminated, tempered, curved, flexible glass…, and how our machines can interface with these technologies; then we took a closer look at the difficulties involved in molding very small glass objects, or curved glass. On the whole, I feel it was a very positive day for us."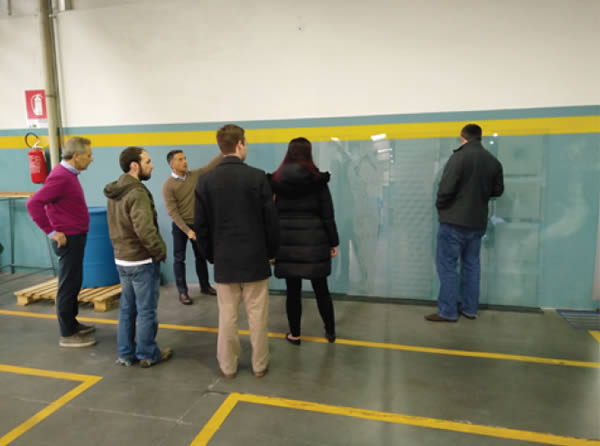 "The visit of the delegation of american students was an engaging opportunity to discuss the technologies used by our company and it sparked a lot of interest" – according to Gianluca Diener, manager of the artificial vision division of Deltamax Automazione srl, Spini di Gardolo (Trento, northern Italy)
"The demonstrations at our labs were the starting point for a more in-depth technical (some were familiar with artificial vision and its unique advantages in optical inspection) and marketing analysis (with a frank discussion of the outlook of the american market).
The day ended with an opportunity to sample some typical Trentino dishes, which confirmed (to everyone's satisfaction) Italy's clear superiority when it comes to cuisine."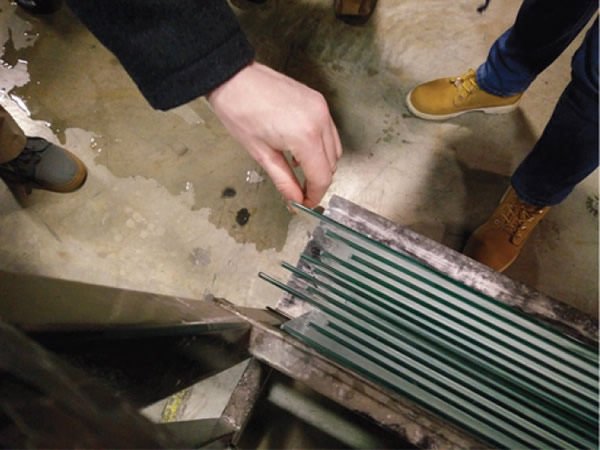 "We were thrilled to open the doors of our company to such a prestigious audience as that of the Italian Technology Award delegation and to explain how our company, while remaining firmly anchored in the tradition of an Italian "familyrun business", has been able to set itself apart in terms of creativity, dynamism and sensitivity toward technological innovation" – states Paolo De Borzatti, Sales & Marketing Manager for Fratelli Pezza srl, Clusone (Bergamo)
"The students were shown how a company that started out as an artisan carpentry shop was able to capitalize on the opportunities that presented themselves, focusing its business in the glass sector and dedicating itself specifically to the production of sandblasting and marking systems.
The factory visit and demonstrations of the latest-gen automatic sandblasting and marking machines gave us a chance to highlight our ongoing attention to product development in order to meet the ever-evolving needs of our customers.
We also took an in-depth look at the organization of production, which relies on the principles of "lean manufacturing" and is in keeping with the objectives set out in the Industry 4.0 Plan."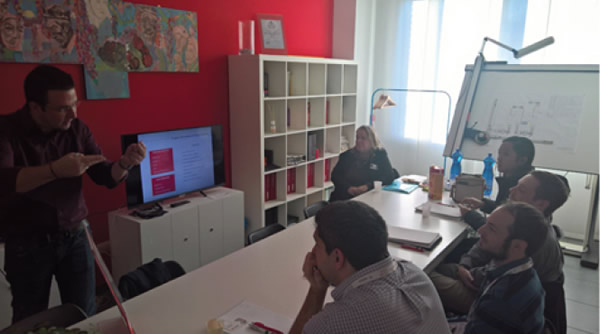 "We were delighted to host the american students and their instructor on the morning of Wednesday, November 30 as part of the 2016 Italian Technology Awards initiative" – remarks Alex Crescentini – Spare Parts Manager for OCMIOTG SpA, Milan
"After a brief introduction to the company's business and history, our guests were given a tour of the OCMI-OTG production facility where they saw what goes on in the machine assembly and test stages, specifically a complete forming and finishing line for borosilicate glass vials and a new high-speed sealing/stretching machine for soda-lime glass stemware."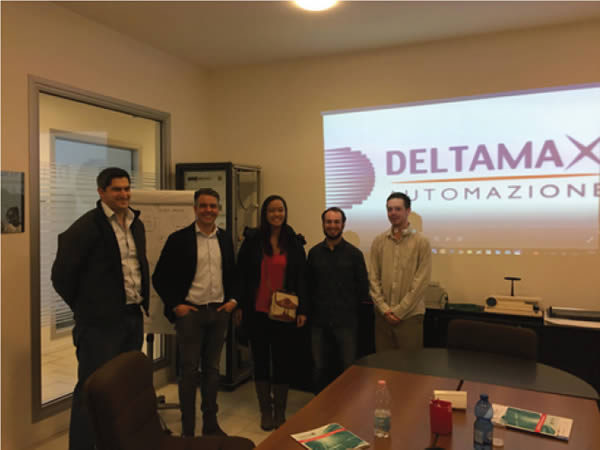 This initiative was an opportunity for Gimav to interpret and consolidate its role as a promoter of the value and specific features of the Made in Italy glass industry. Notably, confirms Director, Laura Biason, "in 2016, for the first time, Gimav participated in the Italian Technology Awards organized by Federmacchine and ITA and we put our wholehearted support behind it.
The activities of the Machines Italia Project, of which the Awards are a part, are intended to lend greater visibility to Italian capital goods, specifically in the NAFTA area and in Russia, extremely attractive destination markets for our members.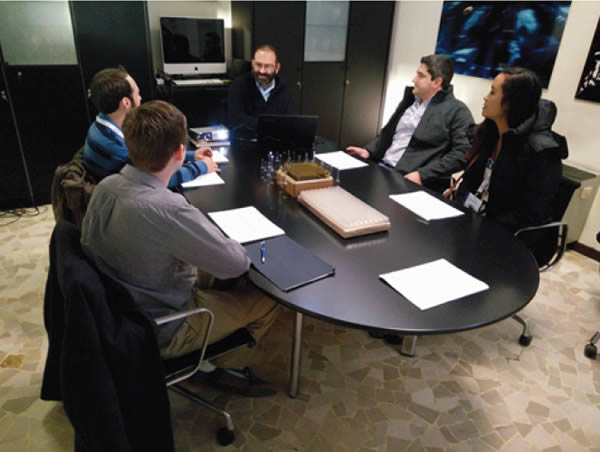 The activities that are part of the project are oriented toward increasing the perceived added value of our goods, as is quite clear in the campaign's slogan: 'Boost your manufacturing edge with Made-in-Italy Innovation'.
The young students were able to visit our Member companies and have hands-on experience of the passion, professionalism, level of innovation, focus on customer needs and efficient after-sales service that distinguish Italian manufacturing.
Making the managers of the future aware of our strengths is a key step toward the creation of business synergies and developing greater penetration of international markets."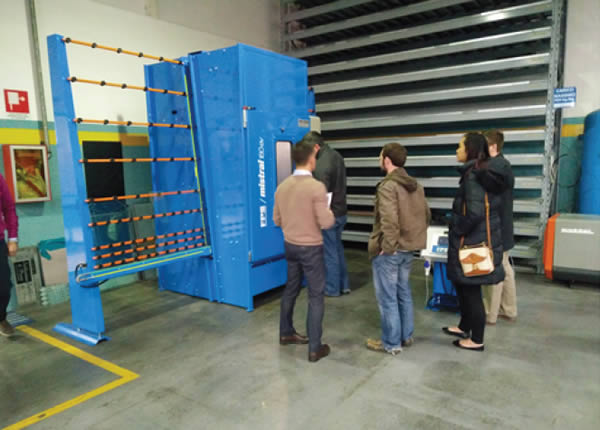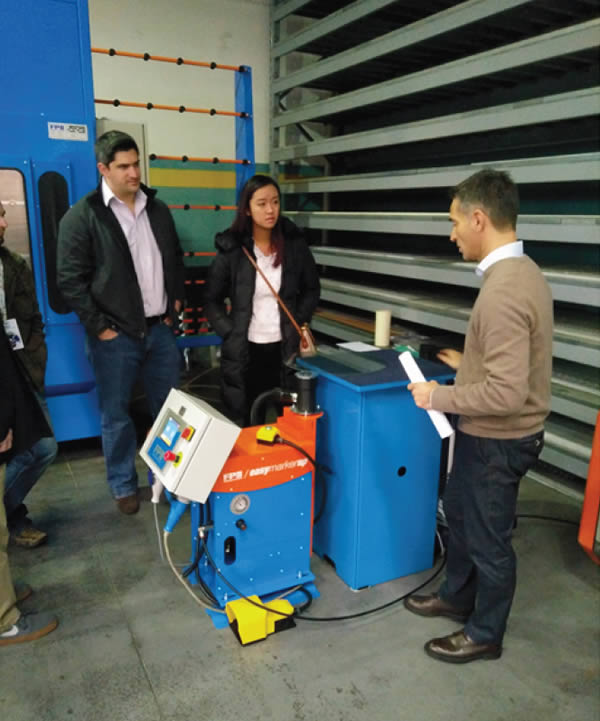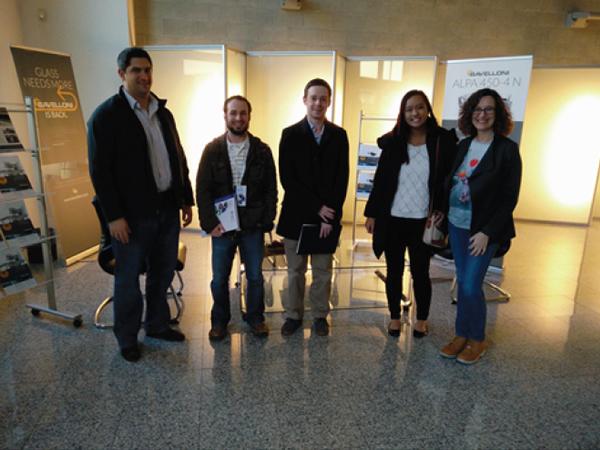 600
450
www.gimav.it
2016-12-14T09:55:00
GIMAV member companies host student winners of Italian Technology Awards
glassonweb.com