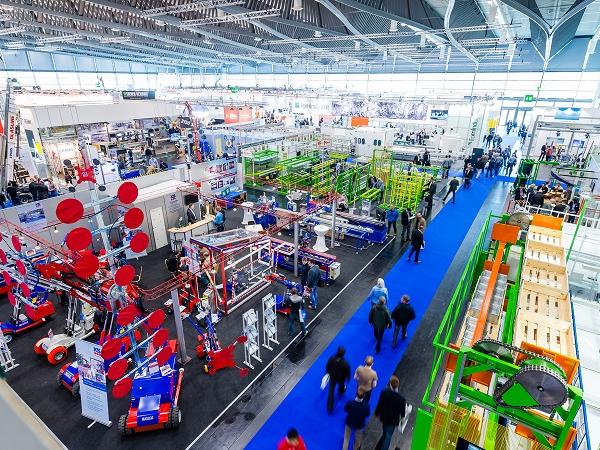 Photo source
Messe Nuremberg
800 exhibiting companies in attendance at the Messe Nuremberg.
Innovations in the window, door & facade construction sector | 21 - 24 March 2018 in Nuremberg
The doors will be open from 21st to 24th March 2018 daily from 10am.
Comfort, Design and Sustainability for Windows, Doors and Facades
The product range at FENSTERBAU FRONTALE reflects the worldwide innovations in windows, doors and facades. Every two years, architects, carpenters, window and facade manufacturers, and the specialist trade update on the latest profile systems, glass in architecture, fixing equipment, safety equipment, machines, installations and many more products.
The FENSTERBAU FRONTALE success story
FENSTERBAU FRONTALE originates from the post-war years, when glaziers and window makers could barely afford to buy material, machines and tools or they were difficult to obtain.
The idea of a market for used machines and tools was born and the first Machine, Tool and Raw Material Show was organized as part of the association conference of the "Fachverband des Glaserhandwerks und verwandter Berufe des Landes Württemberg/Baden" (Württemberg/Baden Association of Glaziers and Related Trades) in 1949 by Friedrich Schlick, head of the Karlsruhe office.
The exhibition halls in Karlsruhe were soon too small for the rapidly growing numbers of visitors and exhibitors and in 1988 the decision was made to move to Nuremberg as the new location for the exhibition. The trade fair has been called FENSTERBAU FRONTALE since 2000 and today it is one of the most important and successful exhibitions of its kind.
The World of FENSTERBAU FRONTALE
The concentration on window construction gives you a comprehensive overview of the industry's entire range of products and services in 2018
Where can you find what in the exhibition venue? The floor plan shows you the hall allocation, main themes, entrances and exits, catering outlets, toilets and car parks at a glance.
You are looking for a particular exhibitor at FENSTERBAU FRONTALE or would like to find out about their products in advance? Our exhibitor and product search helps you to plan your visit. You can also put together your own personal guided tour of FENSTERBAU FRONTALE.
Conferences and programme 2018
Special show - Smart home with windows + doors
FENSTERBAU FRONTALE FORUM - hall 3A, stand 3A-534
Forum Architecture-Window-Facade
Check out the news of some exhibitors:
Bystronic glass at FENSTERBAU / FRONTALE 2018 in Nuremberg
A+W Cantor Release Information Event
A+W Cantor Connects Market Partners – Integrating the Supply Industry
FOREL at Fensterbau Frontale 2018
LandGlass is to Attend Fensterbau Frontale 2018 in Nuremberg
Visit Creative Resins at the Fensterbau Frontale, Nuremburg
Schüco at Fensterbau/Frontale 2018 
Metalglas at Fensterbau Frontale
RegaLead at Fensterbau Frontale 2018
Elumatec we will be at the Fensterbau Frontale trade fair
Tremco Illbruck at Fensterbau Frontale: High-performance products, intelligent systems, pooled expertise around the clock
Reddiplex to exhibit at Fensterbau Frontale 2018
GEZE at Fensterbau Frontale 2018: Hall 2, Booth 2-424
Jekko and NordKran at Fensterbau Frontale 2018
SCM Group Australia to Exhibit at Fensterbau Frontale
GEALAN Window Systems at Fensterbau Frontale 2018
Window Ware at Fensterbau Frontale
Live at Roto - Fensterbau Frontale
Fensterbau Frontale 2018: good made even better
SE Controls at Fensterbau Frontale – What's on show?
ISO-Chemie: Fensterbau Frontale Preview
greenteQ Invisifold at Fensterbau Frontale
RENOLIT at Fensterbau Frontale 2018
RENOLIT: A platform for all things original
Kommerling to focus on window bonding at Fensterbau
Eurotech presents lifting devices, suction boxes and tube lifters for many different purposes at FENSTERBAU FRONTALE
Large variety with a system: profine at the Fensterbau Frontale 2018
The latest Tweets from FENSTERBAU FRONTALE (@fensterbau). The Trade Show. Window. Door. Façade. 21.-24.03.2018 | #fensterbaufrontale. Nürnberg.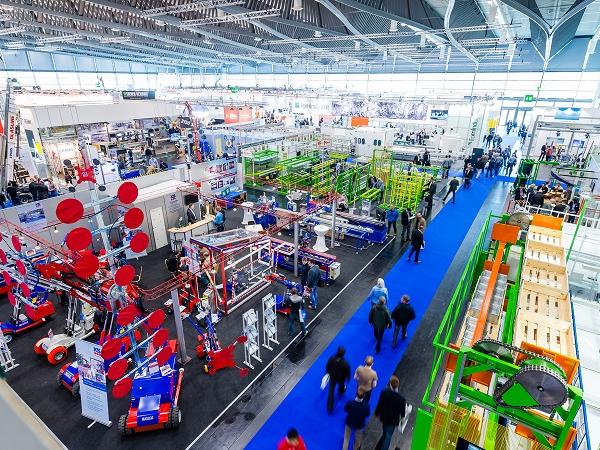 600
450
www.frontale.de
2018-03-22T08:10:00
Fensterbau Frontale Is Underway
glassonweb.com