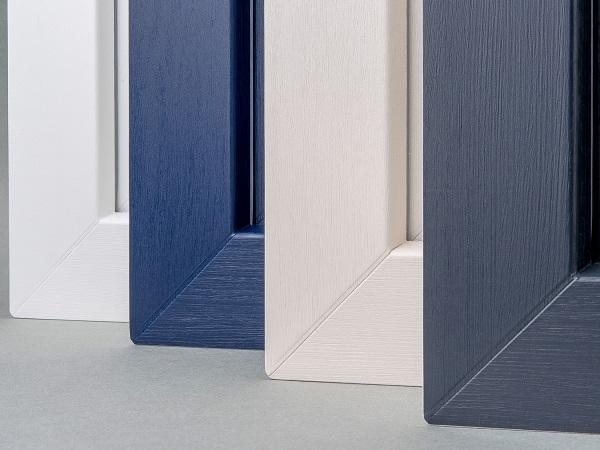 Photo source
The deep, eventful wood structure of the VLF three-dimensional emboss creates the lively appearance of a brushed and sandblasted surface | Photo: www.renolit.com
The original shows its colours: State-of-the-art stand design and new developments at RENOLIT.

It is now over 30 years since colour and design first made an appearance on PVC profiles. It is RENOLIT high performance films which have been there from the start, giving individual character to windows and doors along with enhanced protection. This is still the case today; therefore it is fitting that RENOLIT_EXOFOL products appear at this year's Fensterbau Frontale under the banner "RENOLIT. The Original".
(Hall 6, Booth 231)
The Worms-based film specialist's exhibition stand is an all-white stage, which is both minimalistic and futuristic. "With this gallery-like design, we are breaking new ground as far as presentation is concerned", says marketing manager Sibylle Kahl.
On the stage a series of films and animations set the scene, with stand visitors able to configure windows and facades with individual RENOLIT_EXOFOL colours and décors on an impressive interactive screen. Additional short films provide various aspects of technical and service information and visitors can experience selected new product features for themselves on display consoles.
Decors and surfaces: natural and stylish
The focus of new product presentations is the three-dimensional VLF emboss, whose dynamic deep grain structure displays a brushed and sand blasted surface. The finish is linear and uniform, and despite its contoured structure it is also very robust.
At Fensterbau Frontale, the company is launching a range of four new oak decors and six popular solid colours, including the eagerly anticipated new true black "Black" embossed with the VLF surface finish.
Also on display is the stylish looking "Ulti-Matt" emboss, with its smooth matt sanded appearance. At the exhibition, Ulti-Matt is revealed with a spectrum of colours including Anthracite Grey, White, Cream, and the new true Black.
Professional Corner Pen and Extended Warranty: Reassuring aftercare
RENOLIT is celebrating the launch of its RENOLIT_EXOFOL Professional Corner Pen at Nuremberg. Using the pen, imperfect welds and mitre joints can be precisely matched into the colour of the foil-laminated surfaces.
The company is also further extending its already generous warranty programme. The new warranty periods are the result of many years of extensive testing, under both laboratory and natural climatic weathering conditions. The durability of the film not only exceeds RAL requirements but also sets new standards for global applications.
Business unit manager Stefan Friedrich: "Our customers will benefit directly from this reassurance". The company is doubling its warranty for RENOLIT_EXOFOL PX in Mediterranean countries and several other global regions, from five years to ten; and extending its RENOLIT_EXOFOL FX warranty to a standard twenty years on a worldwide basis.
Naturally these extended warranty periods are only applicable to genuine RENOLIT foils, but with imitations increasingly prevalent, identifying the genuine foil is not always straightforward.
Therefore, in cooperation with Polysecure GmbH, RENOLIThas developed a pioneering product marker technology – a traceable additive to the foil's base film which acts like a physical finger print, allowing genuine films to be identified with a detector device. In doing so, imitations can be revealed and the relevant warranty for the laminated RENOLIT_EXOFOL foil may be determined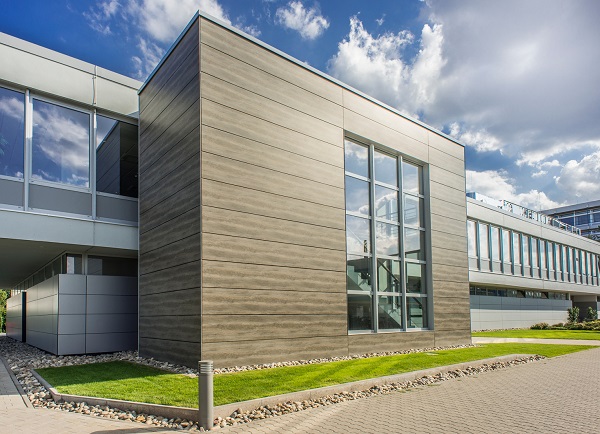 Development focus: back-ventilated curtain facades
For many years RENOLIT has been making further advances in its proven window profile technology for façade applications.
"With this in mind, we initiated a development project two years ago, which is now under the leadership of Rainer Langner", says Stefan Friedrich. The activities have meanwhile resulted in a project cooperation with a façade cladding manufacturer concentrating on developing aluminium components for back-ventilated curtain façades.
"Thanks to our new system, film laminated façade cassettes and sidings are now an interesting option for smaller building projects such as residential homes and apartments", says RENOLIT's Project Manager Rainer Langner. The company will be presenting this project to the public for the first time at Fensterbau Frontale, together with the siding and cassette systems in a variety of décors.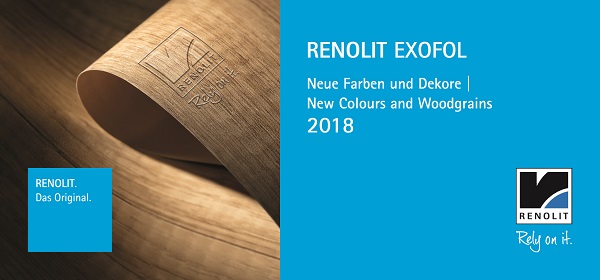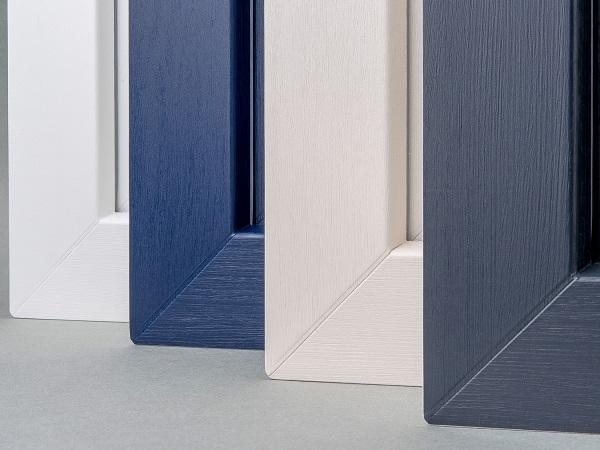 600
450
www.renolit.com
2018-02-20T08:30:00
RENOLIT at Fensterbau Frontale 2018
glassonweb.com