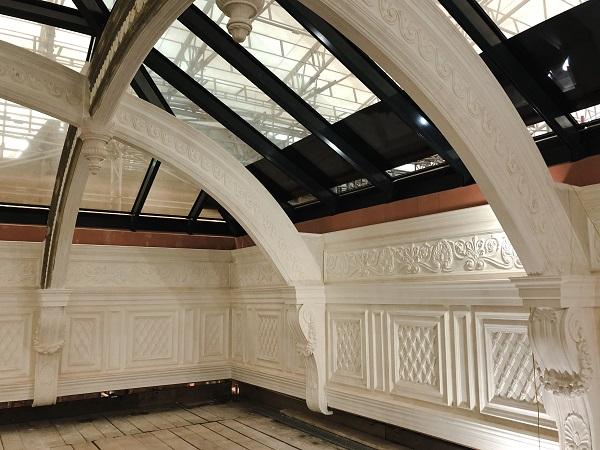 Photo source
Knight Harwood & BAFTA
Eyrise liquid crystal glass installed for solar shading in Victorian rooflights at BAFTA's 195 Piccadilly headquarters.
The installation of 82 dynamic liquid crystal windows to glaze two restored Victorian rooflights has been completed, as refurbishment progresses at the 195 Piccadilly headquarters of the British Academy of Film and Television Arts (BAFTA).
By improving facilities and doubling the building's capacity, BAFTA will be able to dramatically increase its charitable programme. A world-leading independent arts charity, BAFTA works to support and promote the next generation of talent and break down barriers that make it hard for talented individuals to build careers in the creative industries.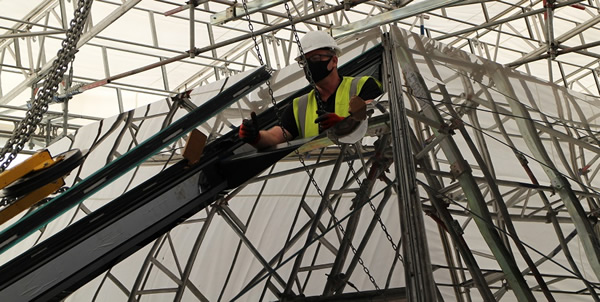 Dynamic glass specialist Eyrise has partnered with BAFTA to provide instant solar shading for a newly constructed top floor at its Grade II listed headquarters in London. The project involved installing 27 tons of liquid crystal glass of varying shapes and sizes into the restored and raised Victorian rooflights.
Proprietary Licrivision liquid crystal technology enables Eyrise glass to be tinted to provide instant solar shading without compromising on natural daylight. The windows provide lightwellness - visual comfort, thermal regulation and colour neutrality - for occupants, while also helping to reduce energy consumption.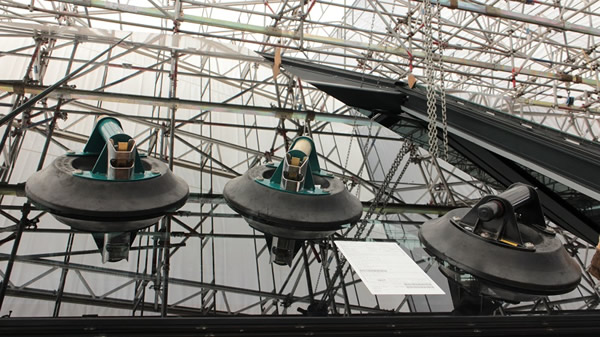 "New technologies are helping us transform and grow the infrastructure of our headquarters which in turn will enable us to expand our important work in supporting emerging and under-represented talent," said Kevin Price, BAFTA's Chief Operating Officer. "By raising the roof and re-integrating the rooflights with Eyrise's innovative glazing, we are able to open up a bright new space and deliver a greater variety of initiatives, learning events and activities."
The refurbishment revealed one of the hidden rooflights, built in 1883, for the first time since 1975 when it was covered to create a dark space for a 227-seat cinema.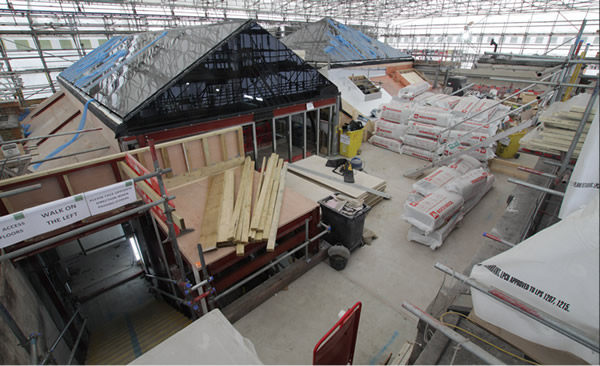 "This major project is a testament to BAFTA's progressive vision," said Celine Glipa, CEO of Eyrise B.V.. "By integrating the latest technology to breathe new life and light into this iconic landmark, it is creating a superior stage for emerging talent."
Designed by Benedetti Architects, the redevelopment work at BAFTA will be completed in autumn 2021.
"BAFTA chose us for our centrepiece idea to transform its capacity with a new top floor, created by raising and restoring the magnificent 'lost' Victorian rooflights to prominence," said Renato Benedetti, Director of Benedetti Architects. "We knew this required an extraordinary smart glass solution. As our design developed, it was soon clear the only bespoke, innovative smart glass capable of elegantly resolving every technical and perceptual challenge to bring this vision to life was Eyrise."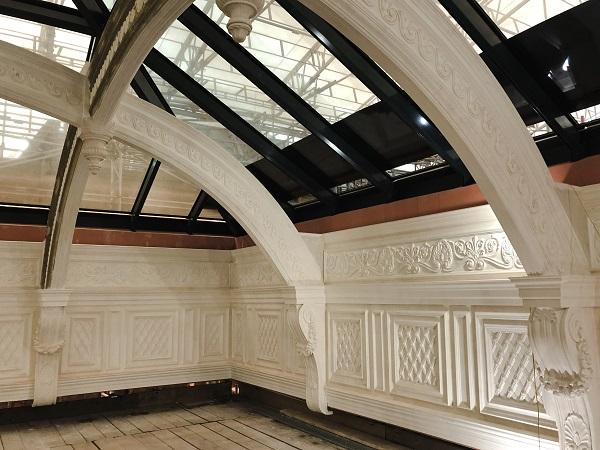 600
450
www.eyrise.com
2021-02-18T08:00:00
Eyrise liquid crystal glass installed at BAFTA's 195 Piccadilly HQ
glassonweb.com