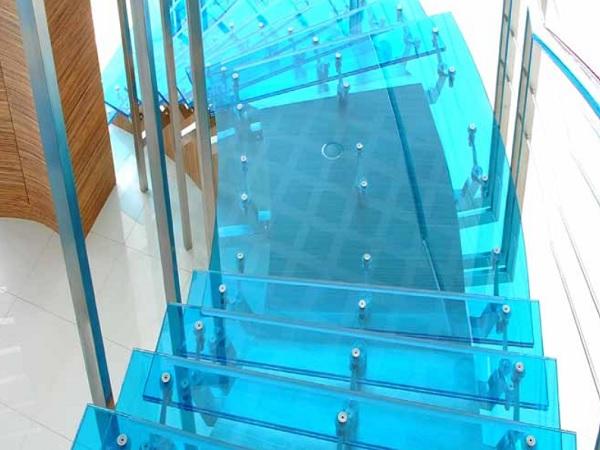 Eastman Receives Approval of Structural Interlayer for Germany Saflex® DG receives additional abZ from the DIBt.
Eastman Chemical Company, manufacturer of Saflex® PVB for architectural applications, is pleased to announce that Saflex DG structural interlayer has received a General Technical Approval (Allgemeine bauaufsichtliche Zulassung, abZ Z-70.3-230) from the German Institute for Building Technology (Deutsches Institut für Bautechnik -DIBt).
The new approval will allow the strength capacity of Saflex DG structural PVB interlayer to be taken into account in glass design.
Saflex DG structural interlayer was the first PVB interlayer with structural performance to receive an abZ approval for use as laminated safety glass in 2014 (abZ Z-70.3-202).
German standard DIN 18008 does not allow laminated glass strength to be arbitrarily enhanced with interlayer contributions.
Therefore, an abZ approval is required when engineers want to use the structural capacity of the interlayer to optimize their glass design for structures in Germany.
Eastman demonstrated via external expertise that Saflex DG material properties contribute to the glass strength in common load scenarios for internal and external glass applications.
With this approval, laminated glass made with Saflex DG can now be fully utilized in accordance with the German standard through use of shear transfer properties.
"The recognition of the Saflex DG properties by the DIBt for glass design is a significant step forward," says Kevin Moens, Global Business Director — Advanced Materials Interlayers.
"We intend to make the associated values available in commonly used modelling software soon. Glass is a key design element for European architects and this added endorsement from the DIBt gives architects and builders more performance choices. We look forward to continued support and use of this versatile product."
Saflex DG structural interlayer is a tough, resilient film produced from plasticized polyvinyl butyral for structural glazing. It is designed specifically for applications requiring superior structural capacity, higher uniform load capacity, increased interlayer rigidity and high glass adhesion, making it ideal for larger glass and structural applications such as railings, glass fins, and glass floors.
Saflex DG Structural Interlayer is capable of keeping glass intact at high and low temperatures, even after impact and under load.
Glasstec 2016, the largest international glass trade fair running September 20-23 in Düsseldorf, Germany, is an excellent opportunity for Eastman to present their latest Saflex product glazing solutions for architectural applications.
A demonstration of Saflex DG Structural Interlayer will be shown at Eastman's exhibit booth. The Eastman booth, located in Hall 11-A48 at the Messe Düsseldorf, will also feature interactive displays and information about their PVB product lines including Vanceva Illusion White, Saflex Acoustic, Solar and automotive PVB products, as well as present the winners of this year's Vanceva World of Color Awards.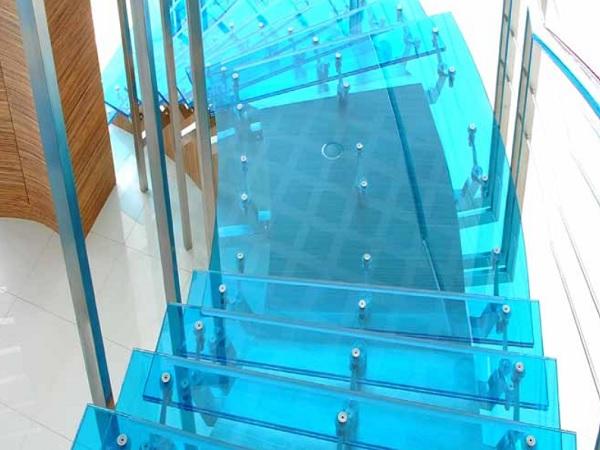 600
450
Eastman
2016-09-20T12:30:00
Eastman Receives Approval of Structural Interlayer for Germany
glassonweb.com