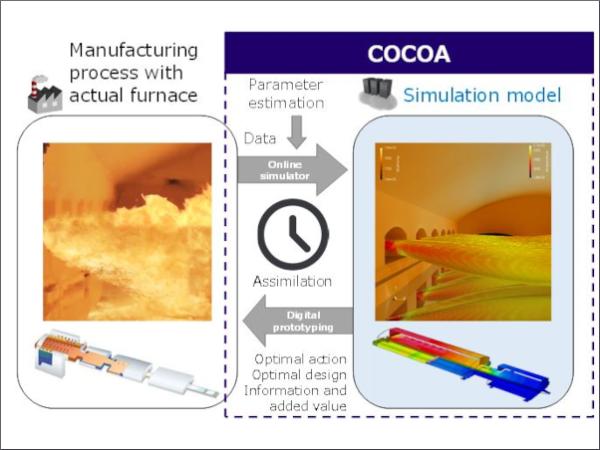 AGC has created a digital twin technology for glass melting processes, and has commenced operational verification in float furnaces.
Full-scale operational verification at AGC's float furnaces is scheduled to begin in February 2023.
AGC has developed an innovative digital twin technology for their glass melting process. The CADTANK Online Computation and Optimization Assistant (COCOA) integrates an online simulator with a digital prototyping tool and will allow AGC to better understand the glass melting process and to quickly adjust production conditions. The inside of a float furnace is searing at approximately 1,600 degrees Celsius, making it difficult to obtain a detailed understanding of the internal conditions. COCOA enables process technicians to easily and directly conduct detailed condition assessments and preliminary studies of production conditions inside the glass melting process, which previously required simulation specialists taking time to implement.
AGC is also working on automatically estimate information that is difficult to measure and necessary to run simulations, using a technique called "data assimilation." This will further improve the real-time forecasting accuracy of digital twin technology and expand its use. By utilizing this technology, AGC will be able to build an efficient production system based on simulation forecasts and use it for sustainability to reduce greenhouse gas emissions. AGC will further expand its accumulated strengths in simulation technology and develop it into a differentiation technology.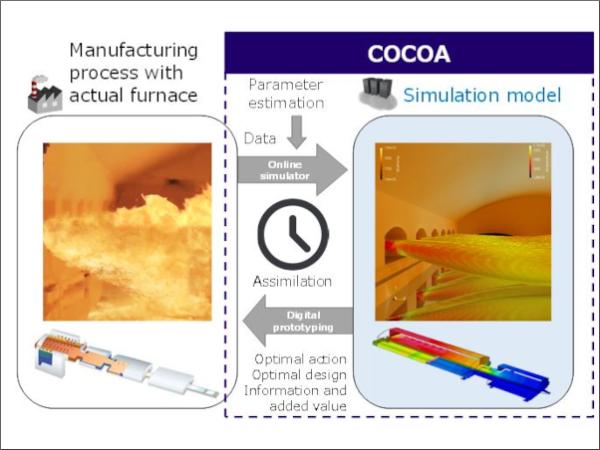 600
450
www.agc.com
2023-01-20T05:00:00
Digital Twin Technology by AGC Revolutionizes Glass Melting Process
glassonweb.com