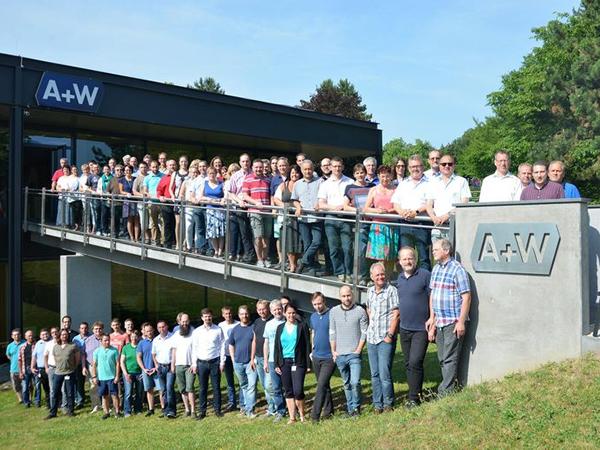 The A+W Software GmbH was awarded with the State of Hessen Export Prize 2017 as best company in the category "Service and Consulting".
Hessen's Minister of Economics, Tarek Al-Wazir, awarded the prize during a ceremony at the Chamber of Industry and Commerce in Frankfurt.
This year, the State of Hessen Export Prize was awarded for the fourth time by the Hessen Chambers of Commerce and Industry, the Hessen Chamber of Trades and the Hessen Ministry of Economy.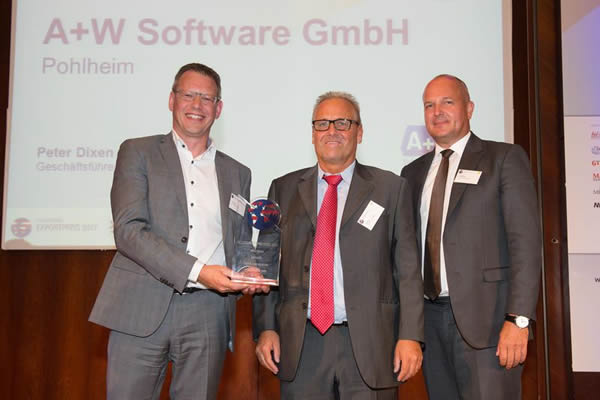 A distinguished panel of representatives from business, politics, science and the media had nominated ten companies for the export prize out of fifty participants and eventually chose a winner for each category. Next to "Service and Consulting", there were also the categories "Trades" as well as "Industry and Commerce".
"We need innovations today to be successful on tomorrow's markets. Innovation strength is the ability to quickly establish marketable products and services from developments; it primarily depends on far-sighted investment decisions of companies. In particular, Hessen's small and middle-sized companies distinguish themselves as the driving force," said Tarek Al-Wazir, Hessen's Minister of Economics, Energy, Transport and Regional Development, who presented the trophies to the award winners.
"The Export Prize," explained A+W CEO Peter Dixen "is a great recognition of our Staff's work. It underlines our professional skills and will increase our company's name recognition - apparently, we're doing many things the right way!"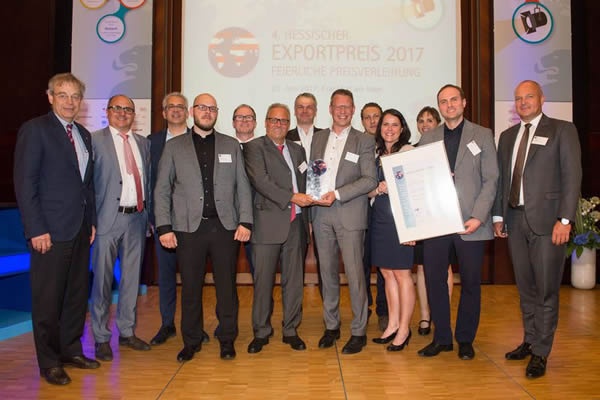 Speaker Olaf Hoffmann, CEO of Dorsch Holding GmbH in Offenbach, emphasized A+W's consistent international approach to provide dedicated service and support in many languages: "The export rate increased constantly during the last years and has now reached almost 60%. A+W is active in 73 countries and on all continents. This has also convinced us as the jury. The software is not only optimized for the customers but also implemented in many languages, such as Russian, Swedish, Chinese, Spanish or Turkish. Customer service is almost always carried out in the customers' language via the extensive global sales and service network. The international staff is at eye level with the customers - both professionally and culturally."
Dr. Michael Küttner, A+W Company Communications: "Each individual A+W staff member has played a key role in winning the Export Prize. This award is like a pat on the shoulder. It will motivate and move us forward."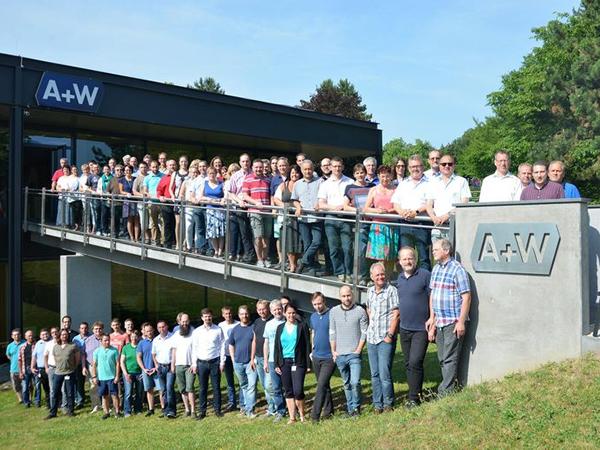 600
450
www.a-w.de
2017-06-27T06:00:00
A+W wins Hessen Export Prize 2017!
glassonweb.com