Company address
De Run 5432
Veldhoven 5504 DE
Netherlands
COMPANY DESCRIPTION
eyrise® is producer of dynamic liquid crystal windows for solar shading and liquid crystal privacy windows.  We offer color neutral and fast switching architecture glass in various sizes and shapes. eyrise® is a brand of Merck Darmstadt, Germany, the largest producer of liquid crystals in the world.
eyrise® liquid crystal windows are produced out of our facility close to Eindhoven, in The Netherlands.

The eyrise®production line is unique and the first of its kind for liquid crystal windows. Here are produced the largest size glass windows of up to 3.5 meters, which is a world record. Eindhoven is a thriving technology hub in Europe and has witnessed some of the major advances in technologies of the last century, such CDs or the first liquid crystal displays. So it was a unique location to build the first eyrise® liquid crystal window factory.
licrivision® : our technology
At the heart of eyrise® s350, is licrivision®, a transparent liquid crystal mixture added with specific dye molecules tailored to your color needs.

This dye-doped liquid crystal mixture is placed between two glass sheets coated with a transparent conductive film. Prompted by a low voltage, the molecules in the mixture change orientation and thus, regulate the amount of light and heat passing through.
Products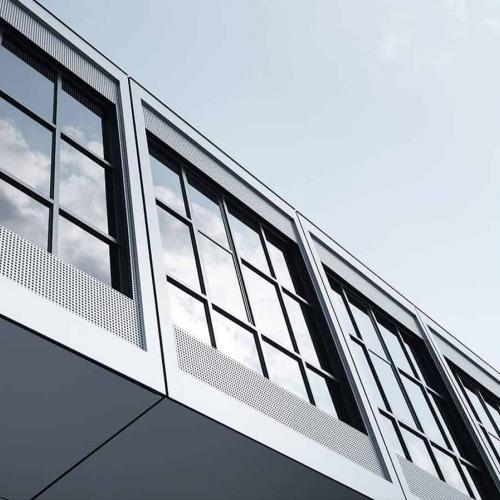 eyrise® s350
SEND INQUIRY
Experience an instantaneous rise in comfort with our sophisticated liquid crystal windows for facades.
More details ...
INSTANT SOLAR SHADING EXPERIENCE
Explore the full potential of eyrise® s350.
Lightwellness
Instantly adjust daylight quality to suit your individual needs. Enjoy interior cool comfort while preserving beautiful outside views.
Simplicity
Simple facade design integrating fully functional shading with no moving parts, yet remains transparent. Variable shapes and colors available.
Efficiency
Reduce energy costs, minimize maintenance, and increase usable floor space by choosing eyrise® s350 technology.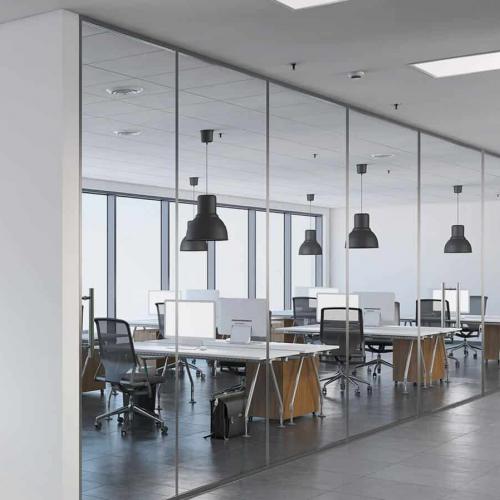 eyrise® i350
SEND INQUIRY
Create private rooms and spaces, or make them vanish in an instant, at home or at work.
More details ...
PRIVACY WITH TRUE TRANSPARENCY
Discover a new approach in interior space planning and design.
Lightwellness
Access well-being effortlessly by choosing privacy or transparency while preserving natural daylight at all times.
Instant Privacy
Enjoy instant confidentiality, at the touch of a button, wherever you are, whenever you need it.
Full transparency
eyrise® i350 is truly transparent with no haze, even from various angles, and offers flexible design options to open up your space.