Photo source
www.windowware.co.uk
When it comes to construction staples like silicones, sealants, fillers and foams, Window Ware believes trade professionals can never have too much choice, especially when the products offer high-performance at a great price.
With the launch of the reXon range of sealing materials and adhesives, new and exclusive to Window Ware, UK door and window specialists now have access for the first time to a quality brand that's already proven its worth for over 80 years in Europe.
ReXon is right on your window colour wavelength
Among the array of reXon new arrivals, you'll find neutral curing LMN and hi-grade silicones that will adhere to most surfaces without primer indoors and out. In addition to the ubiquitous white and clear finishes, Window Ware is actively stocking these silicones ready for next-day delivery in several other trend colours which should prove particularly useful to trade customers and save them from having to fall back on translucent sealant all the time.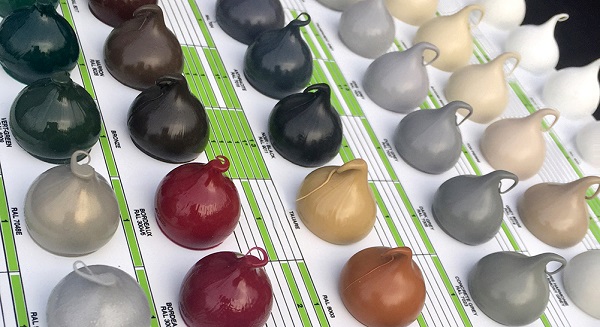 These include agate grey RAL 7038 (overtaking Chartwell green in the popularity stakes) cream and Irish oak in the Rexon 111 hi-grade silicone, plus black, anthracite grey (still trending strongly) and a red-tone RAL 8017 brown in the Rexon LMN 117 silicone that's a great match for rosewood. This is just a fraction of the standard coloured silicones available.
If you allow a few days extra lead-time, you can take your pick from metallics and multiple shades of blue, green, beige, brown, every tone of grey and more. And if you're after something total unique, there's even a silicone colour matching service available on larger orders.
A tool for every job
Continuing the product line-up, there's also a neutral, odourless, mould-resistant white sanitary sealant perfectly suited to showers and bathrooms, high-quality caulk, ready-mixed filler and grainy grey cement repair, plus handheld or gun-grade insulting foam and cleaner. Last but not least, is reXon's super-strong white or crystal-clear polymer-based adhesive, which is so translucent, it's virtually invisible when applied between two layers of glass or acrylic!
In tune with customers
It's a great range of products; quality manufactured under the EN ISO 9001 certification, carefully produced according to ISO 14001 to minimise damage to the environment and guaranteed to achieve expert results. Karl Williamson, Window Ware's Business Development Manager for repair and installation has high hopes for the reXon range.
He believes, 'the products totally reflect the way the door and window market is moving at the moment. Their multi-hued silicones and adhesives address the growing popularity of coloured doors and windows. The manufacturers have even developed sealants and mastics in numerous shades of grey designed specifically with aluminium fabricators in mind. And for those customers who want to cut plastic waste and save money, there's a wide range of 400ml and 600ml silicone sausages!"
600
450
www.windowware.co.uk
2019-02-08T08:58:21
Window Ware: You can afford to be choosy with the reXon range!
glassonweb.com