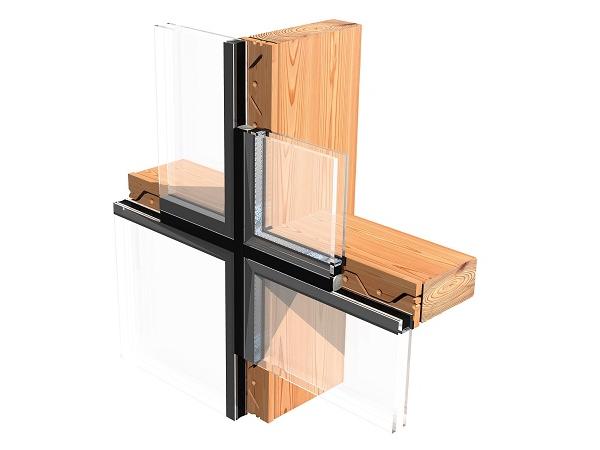 Photo source
www.uniglas.net
Sustainable building is one of the most important tasks for a environmentally and resource friendly future.
This is also shown by figures from the Federal Ministry for the Environment, which prove that roughly a third of the consumption of resources in Germany is caused by buildings.  uniGlas® is doing something about this.The EPD (Environment Product Declaration) documents that uniGlas® | FACADE also meets the highest expectations of sustainable building, alongside the physical properties in accordance with EN 13830.
uniGlas® | FACADE Timber-Glass-Composites is a special, load bearing adhesive facade element where the glass is designed on a plywood timber substructure, i.e. without any metal profiles. For this a sealing tape is stuck onto the edge of the glass panel facing inside and screwed together with the timber frame's posts and beams. uniGlas® | FACADE is provided as the building envelope's fully glazed facade in both vertical positions, with a version protected against falls too, and in horizontal positions. This is a non-regulated building product which until now had only be allowed to be built with approval in each individual case.
However uniGlas® has gone one step further and is currently presenting the general type approval No. Z-70.1-226 for uniGlas® | FACADE Timber-Glass-Composites at Fensterbau Frontale in Nuremberg. The general type approval makes things considerably easier for all planners and trades. With the general type approval the building project is the equivalent to a regulated construction. As a result, this allows for the quick and uncomplicated planning and completion of building projects.
"Everything that is formalised in the general type approval serves one goal: safety. With this we are offering our customers an all-round worry free package, from an extensive detailed catalogue, to system structural analysis, a general type approval to evidence of sustainable building thanks to the EPD," explains Thomas Fiedler, Technical Director at uniGlas® and continues "this general type approval means the planning of properties using uniGlas® | FACADE is considerably simpler without any major time and bureaucracy required."
Evidence of general type approval No. Z-70.1-226 for uniGlas® | FACADE Timber-Glass-Composites
The first sustainability pass for uniGlas®. The EPD with life cycle assessment for the construction of uniGlas® | FACADE Timber-Glass-Composites as the basis for planning forward-looking, sustainable building.
About UNIGLAS GmbH & Co. KG:
uniGlas® is an alliance, unique in the flat glass market segment, of medium-sized, independent companies in insulation glass production and glass finishing which now has sites in Germany, Austria, Switzerland, Belgium, the Netherlands and Slovenia.
Founded in November 1995 by German and Austrian companies in Frankfurt/Main, UNIGLAS GmbH & Co. KG has its head office in Montabaur, Rhineland-Palatinate, today.
The membership now consists of 20 companies with 22 factories and roughly 1,500 qualified employees in total. The numerous uniGlas® member businesses process flat glass using state-of-the-art technologies and machinery and offer an extensive range of high-quality insulation and special glass. Each member participates in uniGlas® with equal rights. The cooperation's strength particularly lies in the pooling of expertise and experience combined with the constant transfer of technical knowledge between all the uniGlas® partners.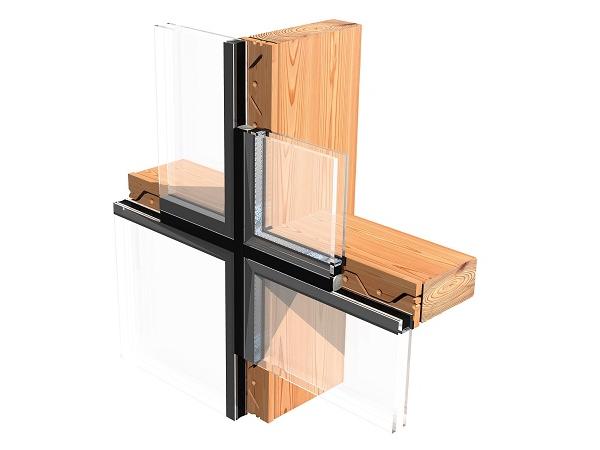 600
450
www.uniglas.net
2016-03-17T12:00:00
UNIGLAS® | FACADE now with general type approval
glassonweb.com