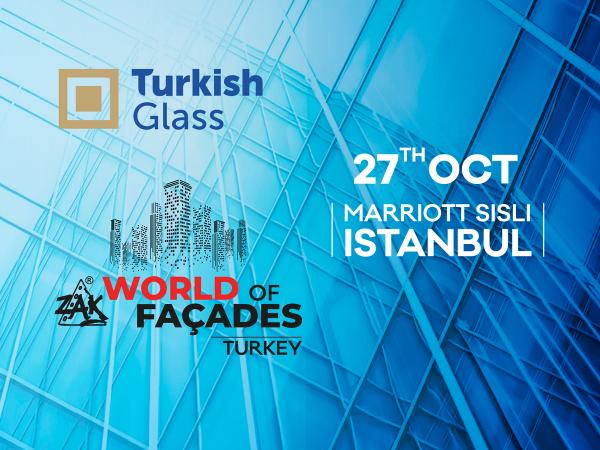 Photo source
www.turkishglass.org
TurkishGlass is excited to participate in ZAK World of Façades Turkey as a presenting partner on October 27th in Istanbul.
TurkishGlass aims to meet with industry professionals such as architects, façade consultants, façade engineers, structural consultants, and related construction disciplines to inform them about the Turkish glass industry's wide product range and prestigious projects all over the world.
In this context, TurkishGlass also proudly presents the Architect Burak Pekoğlu who will make a presentation on behalf of TurkishGlass on "In Search of Extraordinary: Tailored Façade Experiments" at ZAK World of Façades Turkey.
TurkishGlass will be pleased to see you at the ZAK World of Façades Turkey conference in Istanbul, our fascinating city!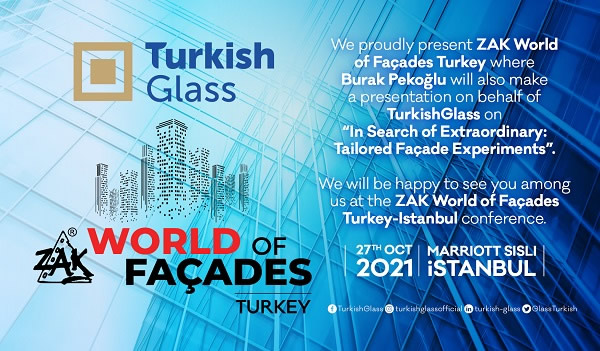 About TurkishGlass
TurkishGlass is the association representing the glass manufacturers, glass processors and glass exporters of Turkey. The primary product groups in TurkishGlass are "flat glass", "glassware" and "glass packaging".
TurkishGlass combines high production capacity with high quality and a wide product range. Having all these capabilities, Turkey exports glass products to 170 countries all over the world.
The main aim of TurkishGlass is to add value to the environment and human life while shaping the future with its wide range of products and services that make life easier.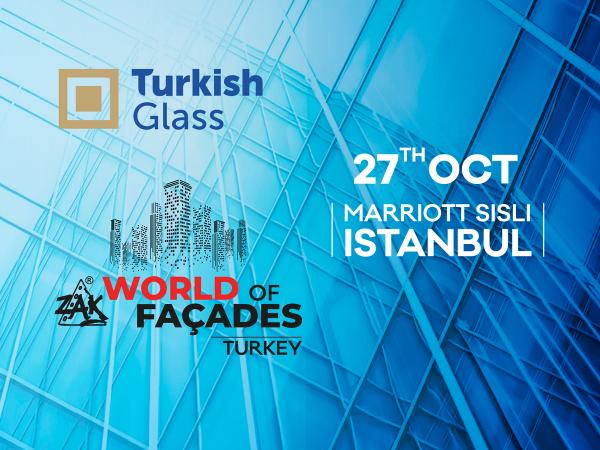 600
450
www.turkishglass.org
2021-10-22T10:40:00
TurkishGlass presents at ZAK Turkey 2021
glassonweb.com