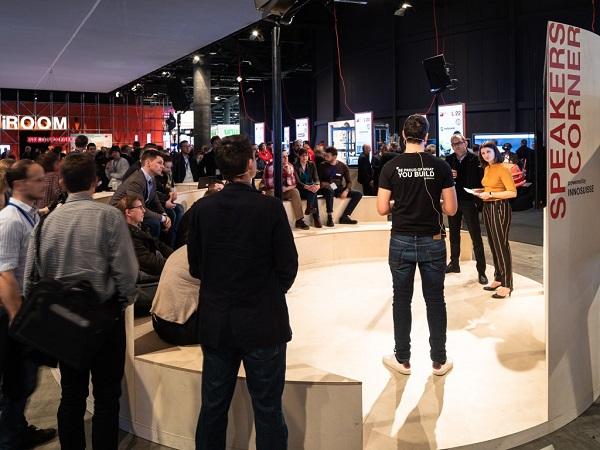 Photo source
www.swissbau.ch
The agenda is defined by both Swissbau Focus and Swissbau Innovation Lab.
Find out about exciting news, share knowledge, and expand your own network: Swissbau Compact from Tuesday, May 3rd to Friday, May 6th, 2022, in Hall 1.0 at Messe Basel is the platform for professional and personal exchange in the construction industry and real estate. Events that cover all current topics, specific ideas for the sustainable building of the future, and a diverse marketplace with booths and information desks await trade visitors. The agenda is defined by both Swissbau Focus and Swissbau Innovation Lab.
Due to the COVID-19 pandemic, Swissbau 2022 could not take place as planned in January and was postponed to May. The newly chosen date prevented several manufacturers with large exhibition stands from taking part in the fair. For this reason, the organiser revised its former usual concept with several exhibition halls. In May 2022, Swissbau will be taking place in a reduced and special form called "Swissbau Compact", occupying a single hall. Swissbau Compact is a complete presentation in Hall 1.0, based on the two successful content platforms Swissbau Focus and Swissbau Innovation Lab. In addition, there will be a large marketplace with standardised exhibition areas, information desks, and a bistro. 
Swissbau Compact, held from the 3rd to 6th May 2022, offers plenty of opportunities for professional exchange, live discussions, as well as presentation of products and innovations. This gives all the construction branch participants (e.g. architects, planners, owners, investors, operators, and entrepreneurs) the opportunity to finally meet again in person and to promote the transfer of knowledge within the industry in a targeted manner. 
Swissbau Focus – a high-profile range of events 
Swissbau Focus 2022, Swissbau's format for events, is focused on "New perspectives for a sustainable future". The responsible decision-makers of this platform carry out around 90 public events, in co-operation with the Leading Partner, the Swiss Association of Engineers and Architects SIA, and with 28 other industry associations, universities and institutions. The high-profile, interdisciplinary agenda focuses on the central questions surrounding architecture and design, new materials, energy and climate change mitigation, digitisation, spatial planning, facility management, and the real estate market. 
Whether keynote session, workshop, or panel discussion – the profound know-how of more than 260 speakers will speed up transfer of knowledge and pave the way for new solutions. Recognised experts provide in-depth insights into their creative experience and work. Among them are not only Swiss 'stars' like Ron Edelaar (EMI architect), Pierre de Meuron (Herzog & de Meuron), Maria Lezzi (Director of the Federal Office for Spatial Development - ARE) and Heinrich Degelo (owner of Degelo Architects), but also the digitisation expert Ilka May (CEO LocLab Consulting), the parametric design pioneer Fernando Romero from Mexico, and Charles Renfro (Diller Scofido Renfro Architects) from New York. 
Swissbau Innovation Lab shows the joint vision of its partners 
The Swissbau Innovation Lab – a platform for digital transformation in the construction and real estate industry – also offers a wide range of products. The content was developed in co-operation with Bauen Digital Schweiz/BuildingSMART Switzerland and the Swiss Engineering and Architects Association (SIA). Interested visitors can experience first-hand which digital solutions are becoming today's reality, as well as new technologies and applications shaping the future of the industry. In the year 2022, the topics are focused on the value chain of the construction and real estate industry in the context of digitisation. 
One of the highlights is the iRoom – a 270° cinema, in which a short film shows collaboration with new ideas on the "High Performance Building". The film by director Simon Steuri accompanies the partners of the Swissbau Innovation Lab in their ongoing interdisciplinary project work around the circular economy, future types of property rental and use, as well as sustainability concepts. The result is seven new prototypes for the High Performance Building of the future. 
At the "Innovation Pitches" in the Speakers' Corner there are 3 to 4 companies who will present their digital solutions and applications for 30 minutes. The presentations will be followed by technical discussions in which the Digital Use Cases will be discussed with the experts in more detail. In the Innovation Village, more than 80 partners, from big manufacturers and planning companies to "young wildcards", will show their innovative digital solutions and applications. 
Smart shows by interested producers 
Swissbau Compact offers interested producers the opportunity to participate in the fair at short notice and without large effort. Standardised, smart all-in stands or information desks enable uncomplicated but effective trade show participation. A list of partners and exhibitors who have already been confirmed is available in the Swissbau Exhibitors' directory. 
The entire agenda of Swissbau 2022 can be seen live at the Basel Exhibition Centre from the 3rd to 6th of May 2022. As a novelty, the trade fair will be keeping its doors open until 8 p.m. on Thursday. This offers visitors an extended time-frame to visit the trade fair. 
Swissbau Compact 2022
Organizer
MCH Messe Schweiz (Basel) AG, Swissbau, CH-4005 Basel
Trade fair duration and opening hours 
from Tuesday, May 3rd till Friday, May 6th 2022 
Tuesday to Friday, 9 a.m. to 6 p.m. 
Thursday evening open till 8 p.m. 
All key facts at a glance 
Offers for interested exhibitors: www.swissbau.ch/en/swissbau-compact-2022 
All registered partners and exhibitors: www.swissbau.ch/en/exhibitorsandproducts/exhibitors
Calendar of events: www.swissbau.ch/en/events
Further information
Swissbau Pictures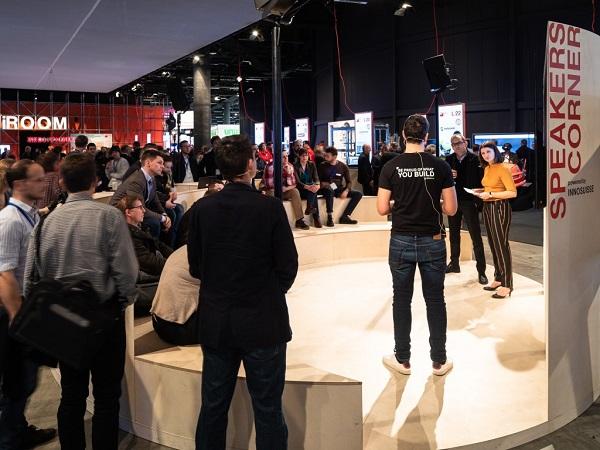 600
450
www.swissbau.ch
2022-03-16T08:00:00
The Swissbau Compact agenda for May 2022 is online
glassonweb.com