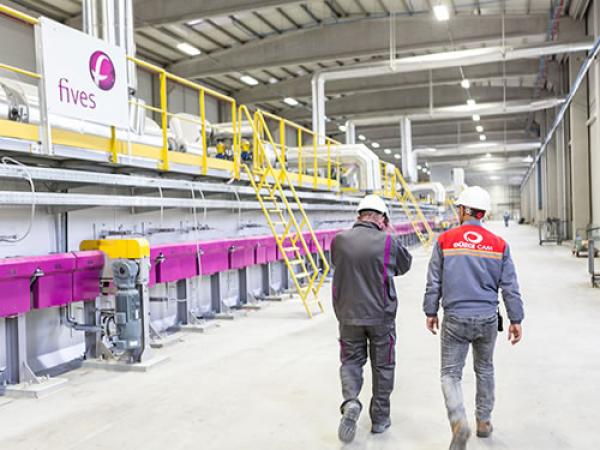 Fives, well-known in the design and supply of equipment for glass production, successfully started a new complete float glass line with a melting capacity of 800t/day to produce a glass thickness from 3mm to 10mm for the Turkish glassmaker Düzce Cam.
The start-up took place as planned on November, 15, 2016 in the presence of our customer, our commissioning teams and suppliers at Düzce site, some 220 km from Istanbul.
The new float glass line incorporates the latest melting technologies, in compliance with quality, output and energy performance objectives, for the production of both residential and automotive glass.
The major asset of this new float glass line is Fives proprietary furnace technology with ultra-low energy consumption Prium®Melt Float L.E.M.®(Low Energy Melter)*. Thanks to its geometry, the furnace makes it possible to save up to 20% energy compared to conventional technologies.
The furnace is also equipped with a comprehensive digital control system and smart software for production optimization providing a comprehensive vision of the glassmaking process.
Thanks to all these features and technologies, Fives Stein confirms its position as a preferred partner for newcomers in glass. After its successful entry into float glass production, Düzce Cam is now ready to embark on a major expansion. The first float glass line of 600 t/day was already supplied by Fives Stein in 2010.
*Thanks to L.E.M.®, Low Energy Melter Technology, developed by Fives, melting energy can be dramatically reduced, without compromising with glass quality. The combination of proprietary technologies, in combination with the use of modern refractory technologies, allows achieving unrivaled low consumption, down to 1200 kcal/kg (5 GJ/tonne) for architectural and automotive applications.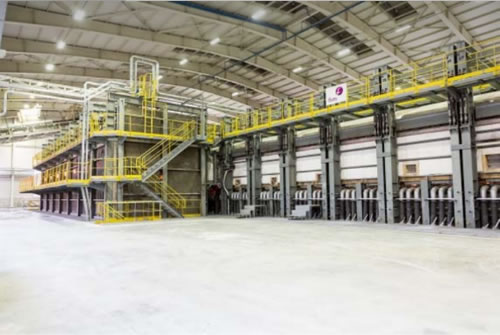 About Fives in Glass
In Glass, Fives is the Glassmakers' solution provider to enhance the plant performance, the competitiveness and to support its customers in the optimization of their investment. With 60 years of experience in a wide range of Glass processes and applications all over the world, Fives is the most demanding Glassmakers' partner in Automotive, Architectural, Ultra-thin, Container, Perfume, Fibre, Crystal and many other special glass processes.
About Fives
Fives is an industrial engineering Group with a heritage of over 200 years of engineering excellence and expertise. Fives designs and supplies machines, process equipment and production lines for the world's largest industrial groups in various sectors such as aluminum, steel, glass, automotive, logistics, aerospace, cement and energy, in both developing and developed countries.
In all these sectors, Fives designs and manufactures equipment and innovative solutions, which better anticipate and meet the needs of its customers in terms of performance, quality, safety and respect for the environment.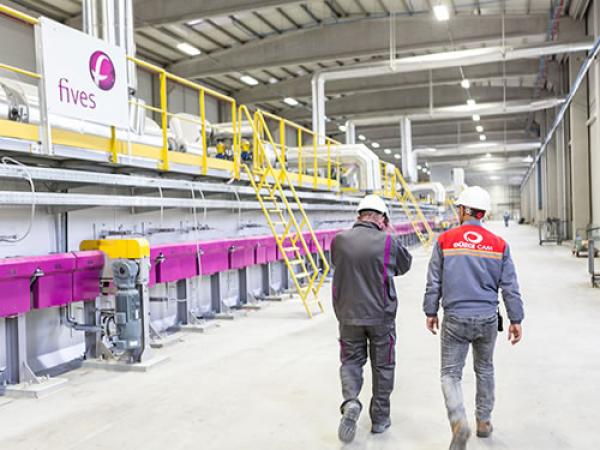 600
450
Fives
2017-01-11T10:20:00
Successful start-up of the second float glass line at Düzce Cam in Turkey
glassonweb.com