Photo source
www.sisecam.com.tr
Şişecam to ensure sustainability in investments with a new strategic acquisition.
Şişecam, the only global player operating in all core areas of glass production, is beginning the 2022 International Year of Glass with a strategic investment move that will ensure the sustainability of its manufacturing investments. Şişecam will acquire the Italian company Refel – one of the world's leading refractory materials manufacturers. Refractory materials are used in the construction of glass melting furnaces and is crucial for the timely commissioning of investments in accordance with planned schedules. With this acquisition, Şişecam aims to eliminate risks related to the disrupted supply chain and secure its refractory supply in order to realize its new investments in glass manufacturing on schedule. While deeply caring about the high quality AZS refractory requirements of the existing and prospective customers, Şişecam will maintain Refel's competitive position through continuous high-quality service at a global scale. The Refel acquisition will also further bolster Şişecam's strategic position in the global glass industry. 
Şişecam Chairman of the Board Prof. Dr. Ahmet Kırman, regarding Şişecam's decision to purchase Refel S.p.A., stated the following: "The world has entered a period of great change. No country or sector has escaped unscathed after the onset of the global pandemic. This new era is characterized by volatile conditions globally. The ability to adapt effectively to changing conditions due to breaks in the supply chain is now one of the most important competencies that we should all have. In such an environment, companies that have sufficiently prepared to adapt quickly to ever-changing conditions to meet their goals will continue to develop and grow. As you know, Şişecam is moving forward on its growth journey toward becoming one of the top three players in the world in its core business areas. At Şişecam, we are implementing the right strategic investments to achieve our ambitious goals. Securing the supply of critical materials is absolutely imperative today during this time of widespread supply chain disruptions."  
One of the most critical issues for glass furnace investments and cold repairs to be completed in accordance with planned schedules is refractory materials supply. Prof. Dr. Ahmet Kırman explained, "Refractory is a material of strategic importance in glass furnace investments. Especially during times of intensive investment across the sector, refractory lead times can change significantly and can delay the completion dates of furnace investments. The unavailability of this material can double the time required to complete cold repairs in glass melting furnaces. The acquisition of refractory manufacturer Refel will ensure that the supply risks Şişecam may face will be eliminated. The acquisition will remove any obstacles to realizing our investments in the planned schedule and reaching capacities that are in line with our growth projections at the right time. The Refel acquisition will positively affect our profitability and will ensure sustainability in Şişecam's manufacturing investments. Acquiring Refel will strengthen Şişecam's strategic position in the European and global glass industry. Şişecam will also become a major player in the ever-developing and growing refractory industry." 
"Şişecam's strong RD&T and design capabilities which also extends to furnace designs will enable us to introduce many innovative products and technologies to the glass industry in the refractory field. Şişecam aims to expand the area of benefit where it creates sustainable value for all its stakeholders with this latest investment toward vertical integration. Şişecam will also become a major player in the ever-developing and growing refractory industry" Prof. Dr. Ahmet Kırman stated. 
Şişecam is a global player in all core areas of glass production – including flat glass, glassware, glass packaging, and glass fiber – as well as business lines covering soda and chromium compounds. In addition, Şişecam plays a leading role in the automotive, mining, energy and recycling sectors. Today, Şişecam ranks second worldwide in glassware production and among the top five manufacturers of glass packaging and flat glass. Şişecam is also one of the world's top three soda producers as well as the global leader in chromium compounds. Şişecam serves customers in 150 countries around the globe with operations spanning 14 countries on four continents. 
Producing a wide range of refractory products for use in different types of glass furnaces under its own brand 
Producing fused cast refractories, Refel has been operating in Northern Italy since 1986. Refel has been a part of LIVIA Group, an independent industrial holding, and private investment firm, since 2017. Boasting automated production capabilities that are fully computer controlled, Refel produces and sells an extensive range of refractory products for use in different types of glass furnaces under its own brand. Taking into account the environmental impacts of its production operations, Refel complies with Şişecam's sustainability-focused policies where the environment is a top priority.  
Refel is also widely known for its R&D capabilities in refractory product development. It operates an advanced laboratory with a scanning electron microscope for post-production refractory material checks, refractory tests, and high-resolution analysis, as well as the analysis of glass defects. A sector standout with its high-quality fused-cast refractory manufacturing, Refel has an annual production capacity of over 6,000 tons. Excluding Chinese producers, Refel holds nearly 20% of the global AZS refractory capacity which is used in the furnaces of glass manufacturing facilities.  
Prof. Dr. Kırman pointed out that Refel's R&D capabilities align with Şişecam's advanced R&D culture, adding: "Şişecam is capable of translating its R&D competencies and operations into rapid production with its top-quality workforce. For nearly half a century, Şişecam has fostered its innovation culture, boosted its advanced production capacity, and deepened its corporate R&D experience. We have been adding value to life for 86 years by introducing innovative solutions and practices to the global glass industry. Şişecam Science and Technology Center is among the leading R&D centers in the global glass industry. Şişecam not only designs products but also designs furnaces; as a result, we will contribute to Refel's ongoing R&D development with our own advanced R&D capabilities."  
"One of the biggest Turkish investors in Italy, Şişecam attaches great importance to this country where it has a 16-year investment history," said Prof. Dr. Kırman. He continued: "Italy is a strategic priority for Şişecam in terms of investments and commercial operations. The nation has a population of more than 60 million, a USD 2 trillion economy, and a long-established industrial history. Today, Şişecam conducts production operations in Italy in three different business lines. Currently, Şişecam produces over 400,000 tons of flat glass, 4 million square meters of coated glass, 8 million square meters of laminated glass, and 8,800 tons of chrome compounds in Italy each year. Şişecam proudly represents Turkey with its advanced technology development and production capabilities in the countries where it operates with an expansive global footprint." 
Şişecam announced new investments totaling TRY 6.5 billion in Turkey in 2021 
In 1935, Şişecam was established to lay the foundations of the glass industry in Turkey. Today, Şişecam posts steady growth in its home country with value-added investments. In 2021, Şişecam's strong investment moves contributed to Turkey's positive economic growth and flagship industries. Last year, Şişecam reported a planned investment of two new float lines worth TRY 5.2 billion (344 Million Euros) in architectural glasses and automotive glass. The company also announced that a new glass packaging facility would be commissioned in Eskişehir. The total value of new investment plans Şişecam announced for Turkey in 2021 exceeded TRY 6.5 billion (428 Million Euros). Refractory production capabilities will facilitate Şişecam's investments in Turkey and beyond. 
Şişecam prioritized meeting Turkey's glass demands and creating value for the Turkish economy even in the climate of uncertainty caused by the global pandemic. The company uninterruptedly maintained investments in its existing Turkish facilities to update them with state-of-the-art technologies. In addition, a series of new investment plans was announced that will add value for all stakeholders. Şişecam prioritizes the demand in the domestic Turkish market in an environment where the supply chain is disrupted on a global scale. Each year, Şişecam invests some TRY 1 billion on average to ensure that its facilities can align with technology advances, and to facilitate cold repair efforts.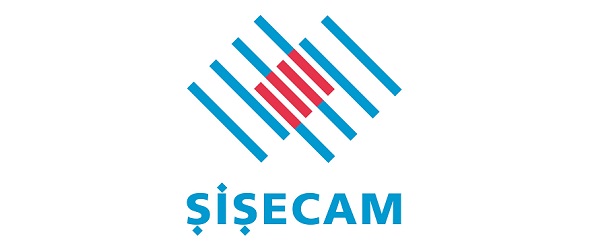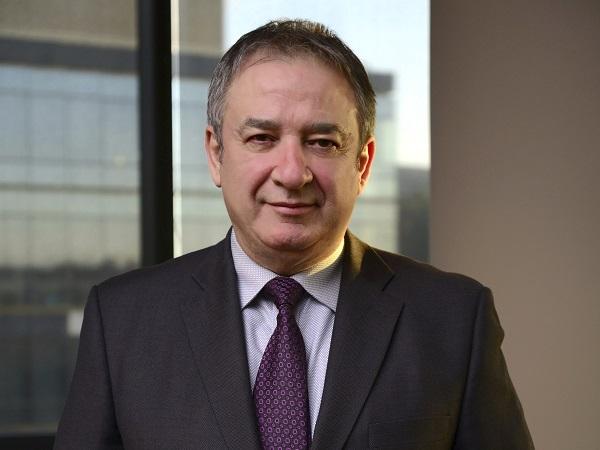 600
450
www.sisecam.com.tr
2022-02-04T11:50:00
Şişecam Acquires Refractory Manufacturer Refel
glassonweb.com