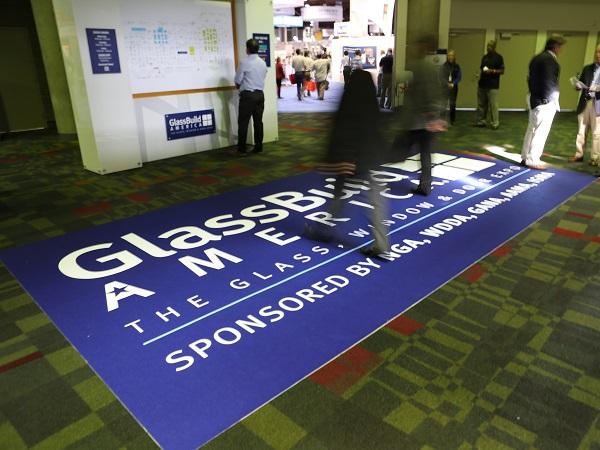 Photo source
www.glassbuildamerica.com
GlassBuild America is the largest annual gathering place for the entire glass, window and door industries in North America.
A Welcome Message from NGA President & CEO Nicole Harris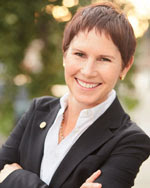 "We had our best month ever," is what I heard from many of you this week. As busy as you are right now, you made the smart business decision to attend GlassBuild America 2018. Nowhere else on this continent can you meet up with our industry's best suppliers, learn about new technology, products and services and connect with friends and new peers to share ideas to help you grow your business.
  
Bonus: At GlassBuild, you get to do all that in one place in less than one week. Remember to make use of all resources—like the mobile event app—to get the most of your time here.
  
Like you, NGA is in constant improvement mode. 2018 is a special milestone; it's the first GlassBuild America since the National Glass Association (NGA) and the Glass Association of North America (GANA) combined to form one, unified voice for our industry. Before the trade show opened, our new Fabricating (check out the highlight video here) and Installing Committees met to carve out projects that address the needs of our member companies. Not a member yet? Come to the Association Gathering Place just to the left of the main entrance and ask what we can do for you. We're just 7 months into our combination, and we're just getting started. See you there! 
***
Now in its 16th year, GlassBuild America is the largest annual gathering place for the entire glass, window and door industries in North America.
Presented by the National Glass Association, now combined with the Glass Association of North America, along with association sponsors, the Window & Door Dealers Alliance, the American Architectural Manufacturers Association and the Insulating Glass Manufacturers Alliance, and in conjunction with the industry's leading publications – Glass Magazine and Window & Door – GlassBuild America is a comprehensive and united event.
With educational forums and Express Learning sessions, abundant networking opportunities and a trade show floor full of the latest and most innovative glass and fenestration industries' machinery, equipment, products, technologies and services, you will walk away from GlassBuild America with knowledge and information to help you build a better business.
Who Exhibits?
With an anticipated 450 exhibitors, exhibiting companies cover the broad spectrum of manufacturing, distributing, fabricating, retailing and dealing flat glass and residential windows and doors. Click here to see the list of 2018 exhibitors.
Who Attends?
GlassBuild America attracts participants from all facets of the glass, window, and door industries. Forty-eight percent of registered attendees hold CEO, president or other executive management positions. Seventy-six percent of attendees recommend or make the final decision about their company's purchase of products.
GlassBuild America attendees come from businesses that manufacture flat glass, residential windows and doors/related products; retail and deal flat glass and residential windows and doors; distribute flat glass and residential window and doors as well as contract glaziers, architects, specifiers and builders.
GlassBuild America Announces Best in Show Exhibitor Awards
Day two at GlassBuild America in Las Vegas featured the "Best in Show" Awards, presented to six companies in recognition of their overall exhibit presence.
A parade to present the awards to the winners included staff, NGA Board members, a local marching band and of course, Elvis.
Winners were chosen after review by an anonymous peer panel including sales, marketing, and operations professionals. Look for photos of the winners in the wrap up GlassBuild newsletter next week. 
The winners for 2018 are:
| | | |
| --- | --- | --- |
| Company | Category | Booth # |
| Standard Bent Glass Corp. | Small Booth | 1349 |
| Walker Glass Company | Medium Booth | 319 |
| Interlock USA/ASSA ABLOY | Large Booth | 1445 |
| Billco Manufacturing Inc. | Machinery | 2451 |
| WTS Paradigm | Software | 662 |
| Anthony Innovations | First-Time Exhibitor | 1270 |
Highlihts:
Watch a recap of the day's activities at GlassBuild America 2018.
View some highlights of the second day of the show in Las Vegas!
Elvis, a marching band, and lots of business were on the show floor for day 3!
Best in Show Awards at GlassBuild America 2018
See who won the best of each category at GBA 2018 in Las Vegas!
GlassBuild America 2018 - Recap
GBA in 2018 had a LOT of activities and things to see. Watch a wrap up of some of the highlights.
Exhibitor news:
Tecglass digital printing and Fenzi together at GlassBuild America
Participation to GlassBuild America 2018 - Adelio Lattuada
LandGlass Is Going to Attend GlassBuild America
Forel at GlassBuild America: "The Booth of the Debuts"!
Online the new video of Forel Drilling and Milling machine
Action Demo! Bohle America To Take Center Stage at GlassBuild America
Bohle America, Portals Hardware to Launch New Products at Upcoming Shows
CGH to exhibit architectural glass solutions at GlassBuild America
IGE to Feature Several New Offerings at GlassBuild America
Exclusive Automating Hydrophobic Coatings Seminar in Key Spot at GlassBuild - IGE Glass Technologies
IGE, DFI, and the FuseCube Prep for Vegas Showing
IGE Prepares to be Headliner at Vegas Show
IGE Glass Technologies will exhibit at GlassBuild America
United Plate Glass Transforms Their Commercial Glass Offering with DFI's Automated FuseCube™
Unelko Corporation Announces a Strategic Partnership with Cristacurva Advanced Technology Glass
HHH Tempering Resources at GlassBuild America
Vitro Architectural Glass to feature two new glasses, highlight jumbo coater start-up at GlassBuild America
Vitro: GlassBuild preview | New, affordable low-iron product
Italian Pavilion at GlassBuild America 2018 | Machines Italia
Italy's finest glass-processing products on display at GlassBuild America
Automation, Robotics and Software are the Focus of GED's Exhibit at GlassBuild America
GED Equipment on Display at GlassBuild America
Come and see Scotchman Industries at GlassBuild America!
SALEM Flat Glass & Mirror Is Exhibiting at GlassBuild America
Prodim exhibiting at GlassBuild America
H.B. Fuller at GlassBuild America
Interlock USA to Feature Contemporary Hardware Solutions at GlassBuild America
LED handrail system premiere at GlassBuild America | Q-railing
ModLok™ bi-fold to add a touch of Royal class to Vegas exhibition
Invitation to visit the PRL Glass/Aluminum booth at GlassBuild
Orgadata at GlassBuild America
Visit Intigral at Booth 1545 at GlassBuild America
Deceuninck North America showcases innovative and colorful new products at GlassBuild
Caldwell Manufacturing Celebrates 130 Years During GlassBuild America
GlassBuild News:
Oknoplast to Serve as Gold Sponsor for Window & Door Dealer Day
Fall Conference Presents Prevention of Glazing Surprises
2018 GlassBuild America App is Now Available to Download
Amplifying Our Unified Voice: All Attendees Invited to 3 Special Sessions
Learn the 'Truth About Trial and Error' at Window & Door Dealer Day
Knowledge Bar Just Added to GlassBuild Lineup
See What's New at GlassBuild America
Fall Conference Agenda Announced
GlassBuild America Ranks at Number 107 on Top 250 Trade Show List
Strategies for Smart Growth at 2018 Glazing Executives Forum
Tweets
Tweets by GlassBuild: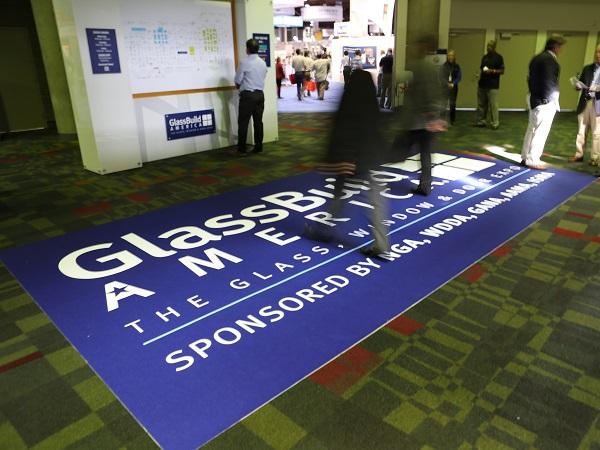 600
450
www.glassbuildamerica.com
2018-09-14T10:00:00
Sights and Sounds of GlassBuild America
glassonweb.com