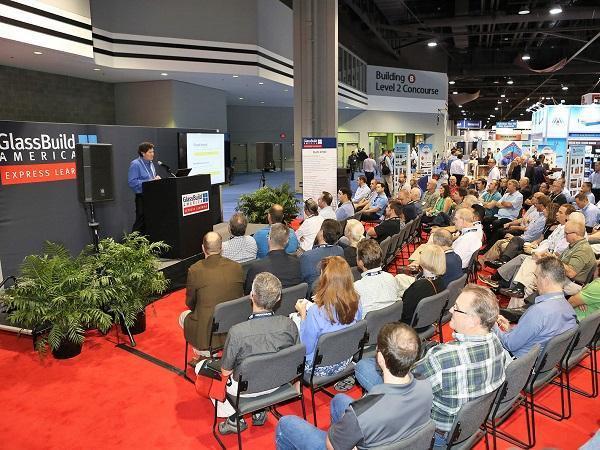 Photo source
www.glassbuildamerica.com
GlassBuild America attendees will benefit from three special presentations just added to the program for Thursday, September 13.
These sessions are free to GlassBuild registrants and conveniently held in the Express Learning Theater, booth 913, on the trade show floor. The newly announced presentations are:
 
From NGA's Technical Services and Advocacy Department: Technical Codes Update
Presented by: Urmilla Sowell, Director of Technical Services & Advocacy; Tom Culp and Thom Zaremba, NGA Code Consultants
Hear highlights on the latest industry codes and standards information and how it relates to your business. - 10:30 a.m., Thurs. September 13 
  
Edge Grinding and the Issues Surrounding Fabrication Prior to Heat-Treatment: A Q&A Session
Moderated by Max Perilstein, Sole Source Consultants; Presented by Bill Lingnell, Lingnell Consulting Services
With guidelines currently limited and the potential failure of products, learn what is happening in this space and why it is of major importance to anyone who fabricates or handles glass. - 11:30 a.m., Thurs. September 13
  
Environmental Product Declarations (EPDs) and Why You Need Them
Presented by Vik Ahuja, thinkstep
Learn why all businesses in the glass, window and door industry supply chains need to know what's coming down the pike with EPDs, how it can affect your business and what you can do about it. - 12:30 p.m., Thurs. September 13  
(These topics will be discussed in greater technical detail at the Fall Conference, taking place September 11-14 in conjunction with GlassBuild America. CLICK HERE to learn more about Fall Conference.)
CLICK HERE to register for GlassBuild America or HERE to view these and other education sessions taking place in the Express Learning theater.
Preview New Product Launches Taking Place at GlassBuild America
One of the exciting benefits of attending the GlassBuild trade show is the opportunity to explore new product launches featuring innovative solutions. Be sure to visit these exhibitors introducing new products on the GlassBuild trade show floor.

EVENT NEWS
HOTEL DEADLINE: Book by August 22 to Get GlassBuild Group Discounts!
Visit the GlassBuild Knowledge Bar - Ask the Experts
Plan Your Visits at GlassBuild with the Online Exhibit Floor Map
Kickoff GlassBuild at the Opening Reception!
Window & Door Dealer Day to Present Industry Benchmarking Results
ATTENDEE OPPORTUNITIES
Glazing Executives Forum Supply Chain Panelists Announced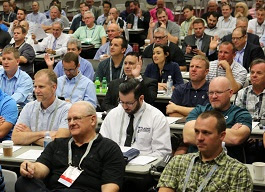 The 13th annual Glazing Executives Forum has announced the speakers for its panel discussion on Navigating the Supply Chain:
Allen Mathis, VP operational excellence, YKK AP America
Garret Hensen, VP sales and marketing, Viracon
Jeff Rende, director of supply chain management, Guardian
The panel will address how increased demand has added pressure to the glass industry supply chain and offer practical solutions to top-of-mind supply management challenges, such as lead times and transportation.
This year's Forum will also feature the much anticipated industry economic forecast, with economist and speaker Connor Lokar of ITR Economics as well as Ask the Expert presentations and coaching sessions.  Forum attendees are also invited to join their colleagues at the new GlassBuild Opening Reception on the trade show floor.
CLICK HERE to see the Glazing Executives Forum schedule of events.
REGISTER NOW to take advantage of advanced rates.
Join Glass and Glazing Colleagues at Fall Conference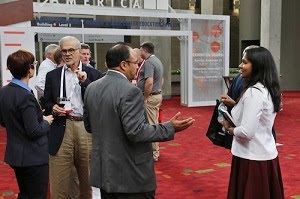 Fall Conference is your opportunity to help define industry standards and elevate design and construction communities by creating the expertise that advances the use of architectural glass.
The Conference, taking place Sept. 11-14, 2018 in conjunction with GlassBuild America, will feature meetings of the Fabricating Technical, Installing and Forming Technical Committees to address hot topics and trends. Registration also includes entrance to the GlassBuild America trade show and the GlassBuild Opening Reception.
Fall Conference registrants from glass installing companies also receive complimentary access to the Glazing Executives Forum on Wednesday, Sept. 12, following the Fall Conference morning meeting. Installers will receive an email before the event with more details.
CLICK HERE to view the Fall Conference schedule. Special registration savings is available for NGA-GANA members. CLICK HERE to register today!
Visit the Action Demonstration Area on the GlassBuild Floor
New this year to the GlassBuild is our up-close Action Demos area on the trade show floor. Come see exciting and leading-edge demonstrations presented by our Action Demos sponsors: Intertek, C.R. Laurence Co., U.S. Aluminum, GlassRenu, Bohle, Quattrolifts and Sika. The Action Demonstration area is located in the North Hall, Aisle 100.
CLICK HERE for a detailed schedule and descriptions of the Action Demonstrations.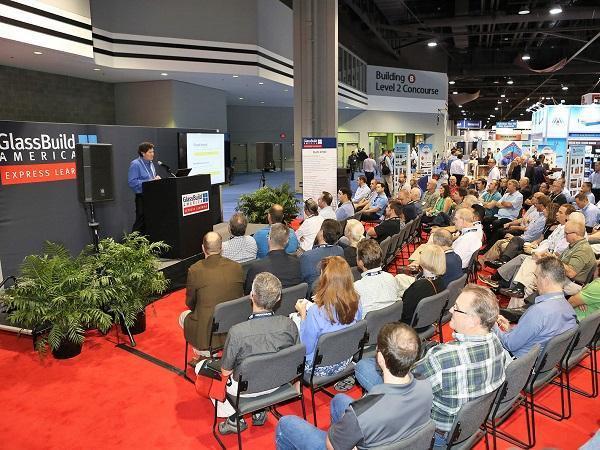 600
450
www.glassbuildamerica.com
2018-08-20T11:20:00
Amplifying Our Unified Voice: All Attendees Invited to 3 Special Sessions - GlassBuild America
glassonweb.com