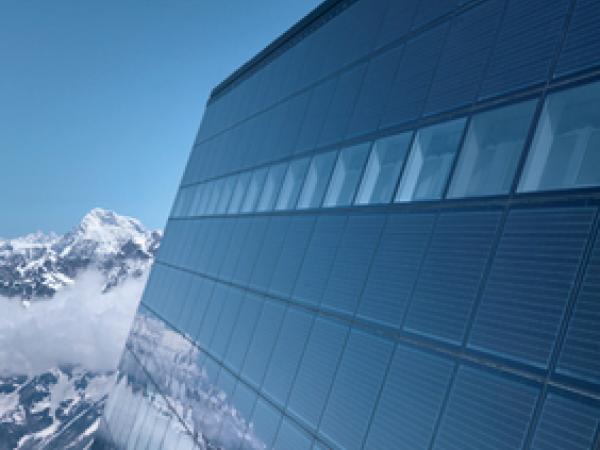 Photo source
www.euroglas.com
Single-pane safety glass (ESG) is suitable for use wherever large thermal or mechanical loads can be expected. Thanks to the tempering of the panes during the manufacturing process, it has a very high bending strength as well as being resistant to shocks and impacts.
ESG is much lighter than laminated safety glass (LSG), which consists of two panes of glass bonded by an intermediate film, and unlike the latter it maintains the slenderness of the single pane.
EUROGLAS ESG Flat is often processed further into insulating glass and for this purpose combined with different coatings. As inclined glazing, for example in rooflights or porches, it offers weather protection against rain, hail and snow. All-glass façades are also a classic area of use.
EUROGLAS ESG Flat is used as fire-separating, fire-resistant glazing both outdoors and indoors. As alarm glass with a printed current loop, it sends a secure signal to alarm systems in case of breakage and keeps burglars away. Glazing in gymnasiums and sports facilities should also be made of ball-resistant EUROGLAS ESG Flat glazing.
There are no limits to the design of living and work spaces with safety glass. Partition walls, glass doors, shower glazing, kitchen splashbacks, refined, printed, screwed, glued. The new tabletop, the next bookcase? – Wherever you are and whatever you're planning: you're on the safe side with EUROGLAS ESG Flat.
Thanks to a special manufacturing method our ESG has a unique planarity. Further technical details can be found in the new data sheet.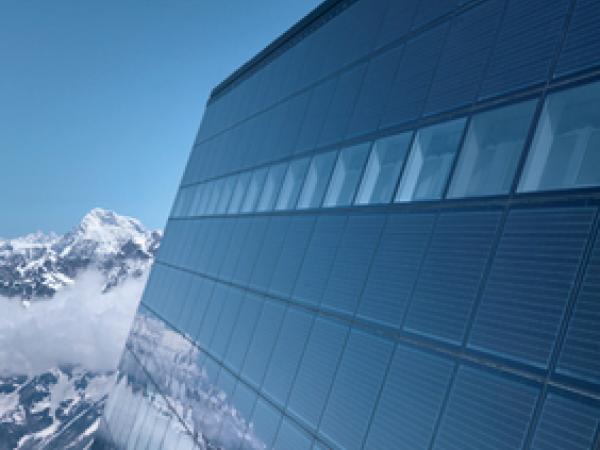 600
450
www.euroglas.com
2016-03-24T15:39:37
Safety with ESG Flat
glassonweb.com