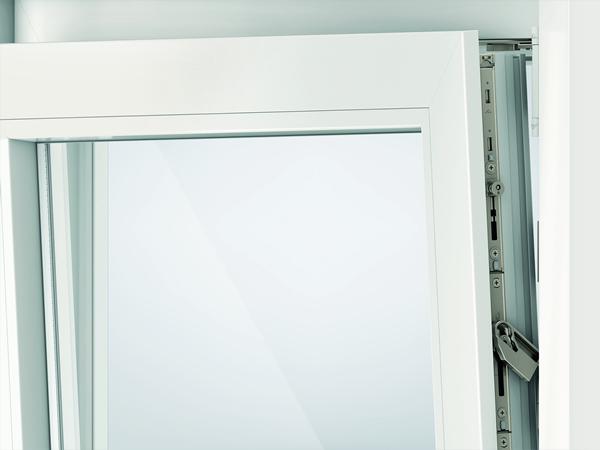 Photo source
ftt.roto-frank.com
Thanks to specially developed security strikers for tilt ventilation from the new "Roto NX" Tilt&Turn range, burglary inhibition in line with RC 2 can be implemented even for windows that are tilted up to 65 mm.
"The success of our new Tilt&Turn flagship product on the market has been both swift and lasting. Ultimately, this is due to its many varied benefits that have already been confirmed in practice." That is how the manufacturer of the "Roto NX" hardware system for windows and balcony doors, introduced around a year ago, explains the product's success. In addition to a strong performance in terms of efficiency, comfort and design, the system guarantees real customer benefits with its high level of security in several areas.
Thanks to specially designed steel strikers, the range offers burglary inhibition in line with resistance class RC 2 even for windows that are tilted up to 65 mm. The combination of three "TiltSafe" components with V locking cams and a lockable handle makes it possible to permanently minimise the big security problem of tilted windows for the first time. The technological advance has now been integrated into the range of products offered as part of the well-known "Quadro Safe" campaign, among others.
There are currently around 1000 registered parter companies from Germany, Austria and Switzerland participating in the burglary protection initiative introduced in 2014. In addition, "NX" components make it possible to implement RC 2N and RC 2 solutions in combination with zero-barrier thresholds for PVC Tilt&Turn balcony doors with sash weights of up to 130 kg or 150 kg.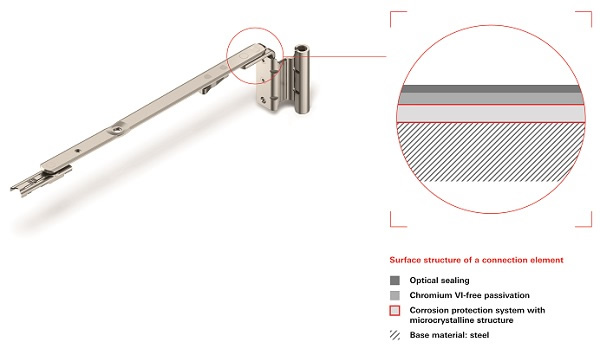 The new hardware generation also makes for a vastly increased level of safety in terms of processing. For example, the hinge side P enables a load of 130 kg per sash for PVC windows even in the standard version. In practice, this is one of the most important factors for many companies, because it means that frequently requested elements near the weight limit of around 100 / 105 kg can now undergo the normal production process without any problems. When used with two additional screws, the hinge side is even suitable for sashes of 150 kg.
The new "Roto Sil Level 6" surface is another special safety feature. It is based on innovative coating technology with a microcrystalline structure and will be used as standard for connection elements like rivets and bolts and sliding elements under extreme stress from 2019. This will make Roto the first producer worldwide to supply a hardware system that exceeds the requirements of standard DIN EN 13126-8 for corrosion protection in critical areas.
The generally high level of security is the result of the extensive breadth and depth as well as the "german made" quality of the "Roto NX" range. According to Roto, specific examples include the night ventilation integrated as standard, the option of switching between right and left for the lifting mishandling device and the sturdy design of the mechanical balcony door bullet catch with two internal spiral springs.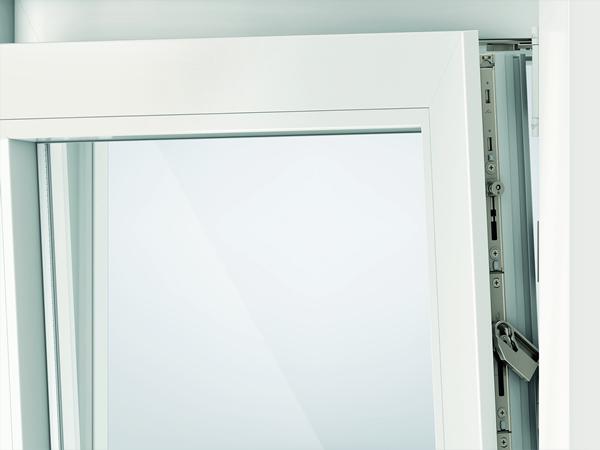 600
450
ftt.roto-frank.com
2019-04-04T08:00:00
Roto: Comprehensive hardware security
glassonweb.com