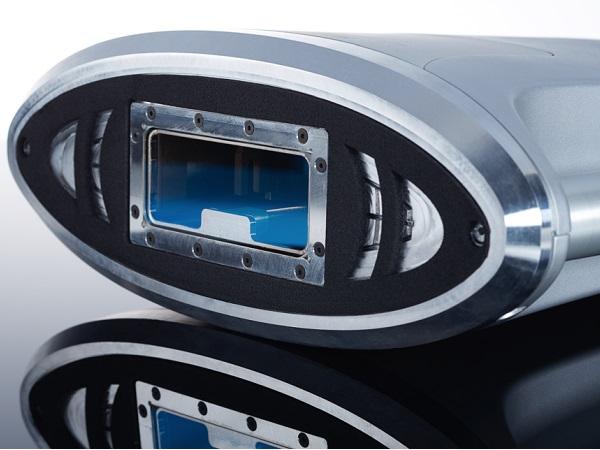 Photo source
sparklike.com
ift Rosenheim test report on Sparklike Laser.
A common insulating enhancement in modern insulating glass (IG) unit is filling it with argon or krypton gas. Insulating glass units (IGU) have higher and higher performance needs, and the requirements in insulating gas (IG) market are growing all the time. 
The challenges are confirming the correct filling degree and ensuring that the initial gas concentration will remain inside the insulating glass unit (IGU).Different markets have different standards for gas concentration, but usually the gas content needs to meet or exceed 90% with a margin.
Although invasive methods have their advantages, insulating glass industry specialist are looking for new ways to analyze the insulating gas fill.
Traditionally gas concentration has been measured with a gas chromatograph, an invasive test device to analyse gas concentration within double and triple glazed insulating glass units.
However, Sparklike Oy is the developer and manufacturer of Sparklike Laser™ devices, that allow non-destructive insulating gas fill analysis for double and triple glazed insulating glass units, even through most coatings and laminated glasses. 
Sparklike Laser™ devices are based on technology known as TDLAS (Tuneable Diode Laser Absorption Spectroscopy). By using this technology, the device measures oxygen and from there, the amount of argon, krypton or other insulating gas can be calculated. 

Sparklike Oy requested ift Rosenheim, a well-known test laboratory to perform a test in order to determine the argon gas concentration in insulating glass units by using a particularly challenging test specimen.
This test specimen included samples with different constructions i.e. clear glass, triple glazed units as well as laminated glass with different coatings. The purpose of the test was to verify the results from measurements done with Sparklike Laser Standard™ analyzer, by using gas chromatograph as a reference device. 
 
TO ACCESS THE FULL REPORT, PLEASE CLICK THE LINK BELOW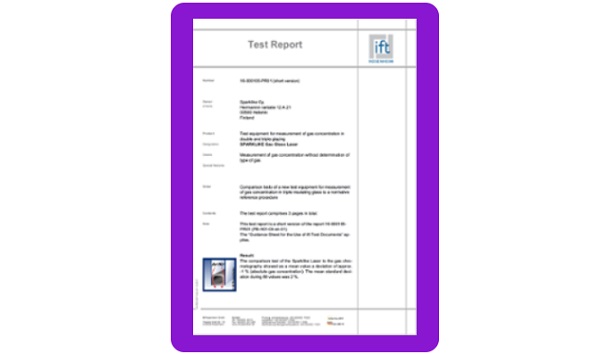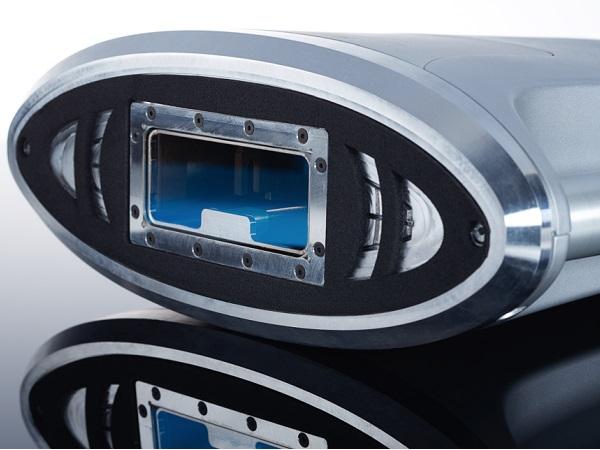 600
450
sparklike.com
2018-06-01T08:21:15
Results from independent testing of Sparklike Laser™ device
glassonweb.com