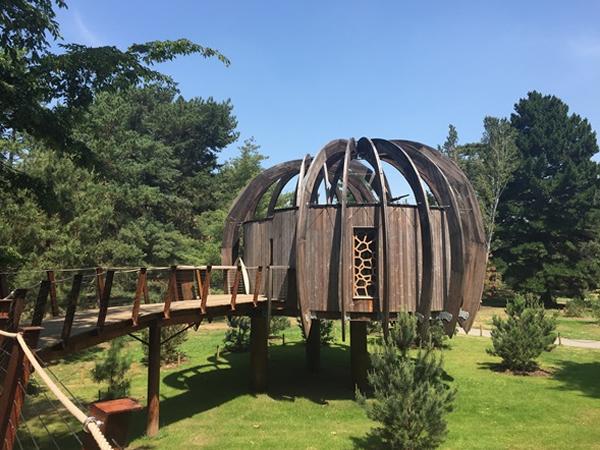 Photo source
www.pilkington.com
In an increasingly busy and hectic world, noise pollution can begin to have an impact on our daily lives.
Quiet Mark, the international approval award programme associated with the Noise Abatement Society, has recently donated its iconic 'Quiet Treehouse' to the Royal Botanic Gardens in Kew.  
The structure, now renamed the 'Woodland House', aims to raise awareness about the health benefit of noise reduction solutions, and fundamental to the design's architectural structure is Pilkington Optiphon™.
Pilkington Optiphon™ is a high quality acoustic laminated glass that achieves excellent noise reduction without compromising on light transmittance or impact performance. It is the ideal choice of glass in situations where there is excess noise from road, rail or air traffic, making it the perfect choice for Quiet Mark's cocooned, sound-designed creation.
The desired acoustic performance of Pilkington Optiphon™ can be achieved through combining various thicknesses of glass with a PVB interlayer. With a large variety of product combinations it offers the opportunity to achieve specific noise reduction requirements in a number of settings to reduce the impact of noise on our daily lives. 
The Woodland House at the Royal Botanic Gardens will be open to the public from later this summer as a space in which to learn about and celebrate native British woodland, and a blissful haven away from the noisy world.
If you'd like to know more about Pilkington Glass, click here.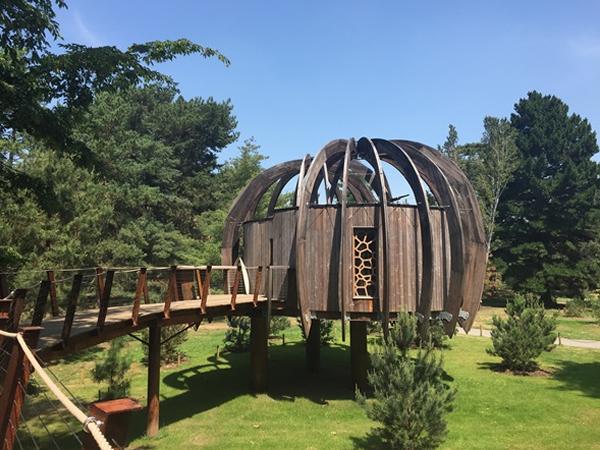 600
450
www.pilkington.com
2017-07-19T10:00:00
The Quiet House at Kew Gardens Using Pilkington Optiphon
glassonweb.com