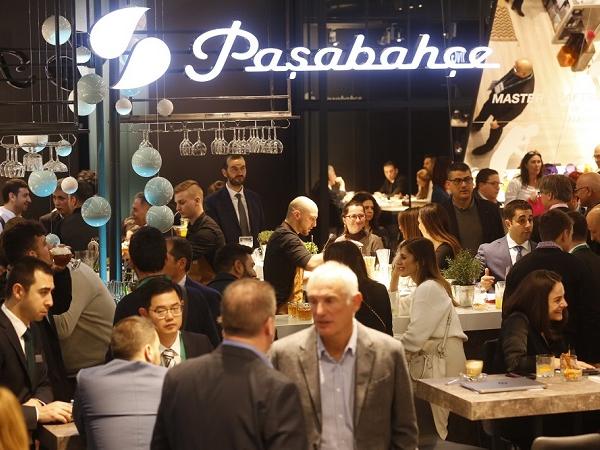 Photo source
www.pasabahce.com
Paşabahçe was amongst the most prestigious participators of Ambiante 2019 with its gorgeous booth and glaring brand new collections.
Organized in Messe, Frankfurt between the 8th and 12th of February Ambiante has been the biggest fair of household goods industry for 23 years.
Paşabahçe has given its "Strong Together" message to its business partners and visitors in Ambiante 2019 with its booth, where hundreds of new and innovative products with brand new functions were launched. Pleasing its visitors with various activities, tastings, and presentations during the fair Paşabahçe booth drew the visitors' interest considerably.
In the booth of 657 m2 area, designed by the award-winning architecture company Demirden Design, the different categories from both household and catering industries met visitors with attractive concepts.
Paşabahçe prepared this year, a very wide product range for both household and catering industries in the glass cateogry, its area of expertise.
Collections were presented to visitors with several concepts. Hospitality collections were exhibited with patisserie, beer, wine, and mixology concepts, while household collections in dining room, kitchen, and saloon corners.
The brand new line Amore, presented with champagne and and wine glasses, will be one of the indispensable collections of 2019 for special days and celebrations thanks to its body with an elegant line and stem with a stylish ring to tag names.
Another new line, Highness will maintain the retro fashion at an upper level following Timeless and Elysia that were launched in recent years. Highness collection will leave its mark on the hospitality world thanks to its stackable and tempered whiskey, cocktail, and soft drink glasses.
Another new collection is Iconic. The family of a stemmed glass, 3-size mug, and 2-size stemless glass is developed for both household and hospitality industries with its elegant and simple design.
As the most successful collection of world in recent years with its retro outlook, Timeless collection continues its expansion also this year with its new sizes and forms. In addition to the flute champagne glass, short stem wine glass, and 3-size new stackable stemless glass that will be life-saving for the catering industry, the new whiskey set, which consists of 2 whiskey glasses and 1 appetizer dish, are also the new members of the collection.
Elysia line will, too, become a favorite product of 2019 as the award winning line of German Design Award 2019. New stemmed glasses are included in this cut crystal looking elegant model for cocktails and wines, in addition to a whiskey set.
Launched last year, the new stemware collection Amber is enriched this year with 2 new stemless sizes for white and red wines, flute champagne and beer glasses.
In the kitchenware category, this year, the new and convenient products of Borcam, the heat resistant ovenware brand, featured.
Borcam Non-Stick products made debut in the booth in different sizes and colors with their non-stick surface thanks to their special and patented coating developed by Şişecam Science and Technology Center.
Breaking new ground globally, Paşabahçe made its glass cookware usable in induction cooktops as a result of the dense R&D studies of Şişecam Science Technology and Design Center. Always building on its sustainable technologies, Paşabahçe introduced its Borcam Induction line developed with the technology of future.
We can list among the other new Borcam lines the convenient models with lids, Borcam Midi products with new engravings in optimum sizes for small families, Borcam Spout products that attract dense attention thanks to their water color effect, and heat resistant Borcam Measuring Cups.
In addition to the cruet with a metal accessory stand launched last year, Zest Click&Lock airtight jars are included this year in Zestglass family, one of the hippest brands of the kitchen world, with their easy to open and close vacuum lids and different color and size options.
Iconic jar families Kitchen and Homemade are further expanded with new sizes and models.
Award winning Linden tableware collection designed with the aspiration taken from tree rings is expanded with new bowls and glasses.
Patisserie family, attracting dense interest from both household users and catering industry, is now wider and will meet every need thanks to Mini, Midi, and stacked Villa Patisserie models.
Taking an important place in Paşabahçe's product range with their very different designs and sizes, brand new jugs and decanter models are launched this year. Hoop jug and bottle family, Picky bedside set specially developed for picky users, City Pop jugs with joyful engravings and Amphora decanters that will grace your wine joy are leading novelties.
As the most successful collections of recent years, Timeless and award winning Elysia are much wider this year with their tableware products. Retro style is now everywhere with cut crystal looking whiskey sets, appetizer dishes, bowls, jugs, and ice cream bowls.
This year, Paşabahçe allocated a special area for its Paşabahçe bebe collection with ever expanding product range and target group and exhibited Paşabahçe baby bottle products.
Summer and Winter Collections, Patterned and Colored Products
Spring&Summer and Winter Collections designed by Paşabahçe every year with the latest patterns and colors were very wide also this year.
Tableware and drinkware decorated with Marble, Courtyard, Sketch, Terazzo, Creative Summer patterns of Spring/Summer collections will enrich your tables with the full warmth and joy of summer.
Marble collection will bring tables a unique ambience thanks to its gradual and soft color transition and marble effect pattern.
Courtyard has botanic patterns and soft vintage colors.
Sketch collection will reflect the summer energy with its hand-drawn patterns, trend icons, and bright colors.
Terazzo is full of childish and colorful energy thanks to its creative mottos.
Creative Summer welcomes summer with its bright colors and vibrant symbols.
Dear Dear, In The Pines, Winterland lines with Fall/Winter products bedazzled with their winter concept patterns and colors.
Dear Deer reflects the Christmas spirit with red and green colors and deer and misletoe patterns.
In the Pines has the cold colors and pine tree reflections as the classical winter symbols.
Winterland will bring your tables tranquility thanks to its soft colors and pine tree patterns.
The coloring technology used in Linden Batik collection launched in 2018 which drew great attention, is used for Allegra, the most iconic collections of Paşabahçe this year. Allegra Spout will bring your tables chicness with its water color effect royal blue patterns.
Signature Glass:
Closely following the cutting-edge technology in all of its operations, Paşabahçe introduced the Signature corner this year. The researches done in Neuro Marketing field and the new products developed as a result of these researches in order to provide its B2B customers with much better experiences.
Hand Made Collections
Unique and eye catching collections shaped with the glass smiths and 100% handmade were presented to customers and visitors in the corner, where the equipment used in this production technique were also exhibited as it were a museum. The decorative and service products shaped at Denizli Factory, the heart of the creative power, bedazzled the visitors.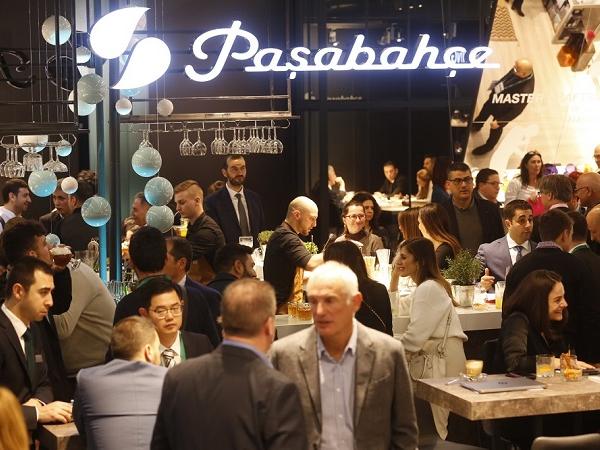 600
450
www.pasabahce.com
2019-02-15T14:14:00
Paşabahçe Underlines its "Strong Together" Message with its Brand New Products in Ambiente 2019
glassonweb.com