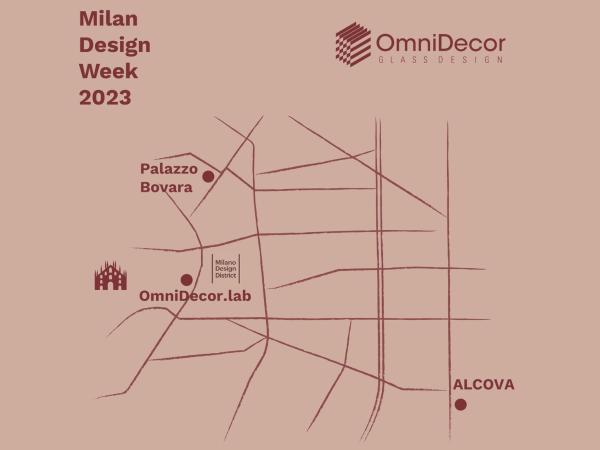 Finally, the curtain rises on the most important week for the world of interior design: Salone Internazionale del Mobile.Milano and Fuorisalone are back in Milan!
They called it design week.
Those who love design like us call it love week.
Yes, it's a love story!
We love design because it is the art of our time. Because it is the essence of our work. And finally, because design is glass's best friend.
This year we celebrate the love design week in three different ways and places. With only one goal: to demonstrate the creative potential of glass made possible by research and technology.
OmniDecor.lab, the showroom (via Cerva 23, Milan) in addition to Bōru designed by Lidia Covello, also will be display Yūrei vases designed by Lidia Covello and Alberto Gaiotto, and - last but not least - Quadratti, the new decorated glass born from the collaboration with Egidio Panzera Architect.
Alcova (ex Macello di Porta Vittoria, Milan) with Bōru glass separè presented togheter with Atelier Areti lamps.
Art of Light exhibition (Palazzo Bovara, Corso Venezia 51, Milan). Conceived by Elle Decor, it is an exhibition that aims to recreate the home of a collector. OmniDecor glasses are part of the interior design.
OmniDecor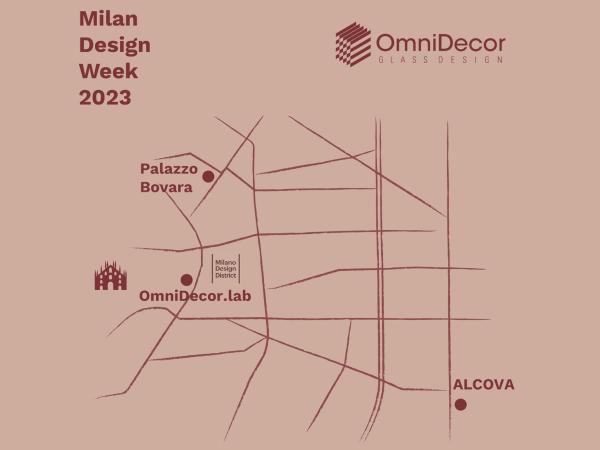 600
450
OmniDecor
2023-04-06T15:23:19
OmniDecor @ Milan Design Week 2023
glassonweb.com