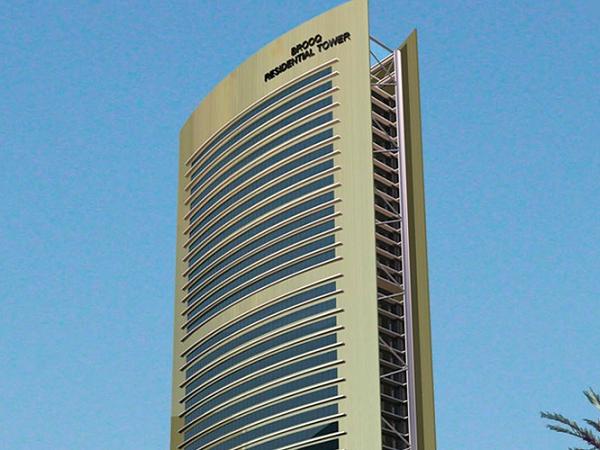 Photo source
www.sistemamasa.com
The new Sistema Masa project is the Al Brooq Tower, in Doha (Qatar). It is a tower with ceramic facade cladding that will have 43 heights and 258 floors.
Due to the magnitude of the project, we will install a new security staple, the R-45 model, which guarantees the security of the plate.
New clip for ceramic facade cladding
The Bay West Bay of Doha is a site where the great towers and buildings are becoming more numerous. In fact, the Al Brooq Tower is a new example of large constructions that Sistema Masa has carried out in Qatar. In this case, it is a luxury residential building that will have 43 floors and 258 floors.
Architects: CICO Consulting Architects Engineers
Location: West Bay, Doha (Qatar)
Approximate surface: 10.000m2
System: PF-AL-T/SO-S-R45
Type of building: residential
Cladding: Neolith in 6+
The Brooq Tower will have a ceramic facade cladding that will be reinforced to counteract the wind conditions in front of a building of such height. Therefore, for this project we have developed our new hidden security clip: the R45 model.
This clip model provides greater security in this type of lightweight cladding, because in addition to the structural adhesive that we use to join the cladding with the profile, the clip holds the cladding through a slot at 45 degrees made by the back of it.

Thanks to this new system of the Sistema Masa, we ensure that the ceramic facade cladding does not suffer any damage as a result of wind gusts. A tower with such a high height must be well insured in its structure, materials, systems and facade cladding. 
More examples of large towers
Al Brooq Tower is another example of great towers that we have built in other countries, especially in Qatar. There the most avant-garde architecture and the tallest towers are the main feature of the most important business area of the country. The last example of which we speak is the Dusit Hotel, with a height of 46 meters and whose facade cladding is also ceramic.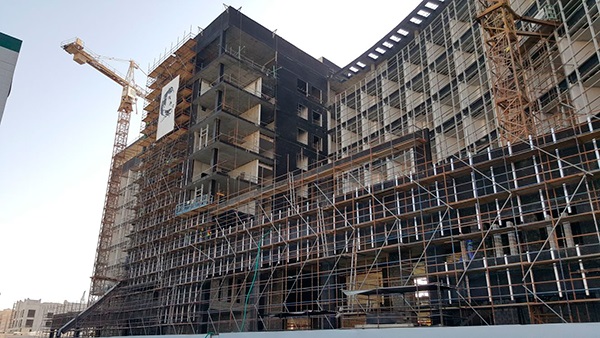 The meteorological conditions of Qatar are one of the main handicaps of the construction that we carry out in this area. Another example where the safety of the facade cladding was reinforced by the height of the building was the Commercial Building Marina Mix 0-52 project.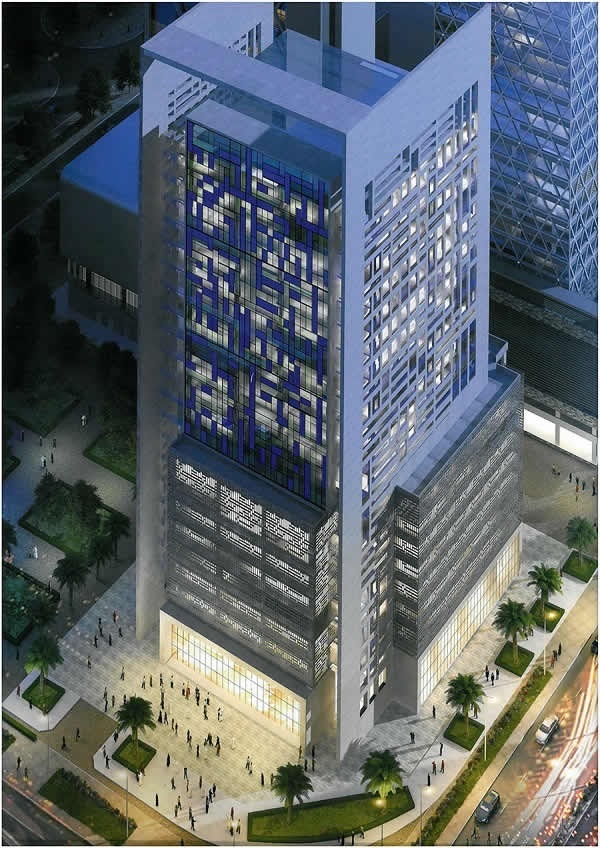 In all of Qatar's projects, the importance of installing ventilated façades as the type of facade cladding is vital, since high temperatures in the country require insulation systems that guarantee energy efficiency.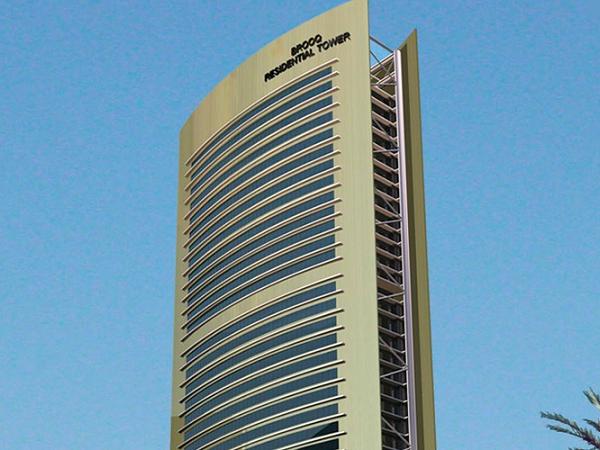 600
450
www.sistemamasa.com
2018-03-15T09:00:00
New residential tower with ceramic facade cladding | Sistema Masa
glassonweb.com