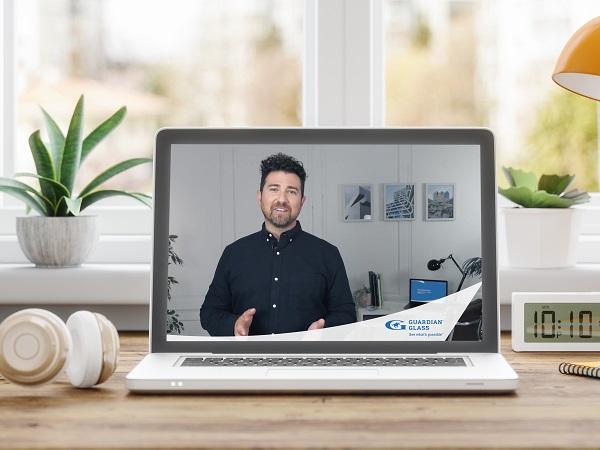 Photo source
Guardian Glass, LLC
Developed to help the glass community of fabricators, processors, wholesalers, architects and specifiers learn more about glass and the role it plays as a design and building material.
The new Guardian Glass Training Center is a digital learning platform that offers a variety of online interactive training tools and resources, including video-based learning sessions, accredited training modules, webinars and an in-person training booking system.
The Guardian Glass Training Center platform provides users with a dashboard and easy-to-use interface with personalization and gamification features. It enables users to take their training in the form of online video learning sessions, which are supported by quizzes and presentations. Training modules are currently available on Glass Production, History of Glass, and Glass Overview. Additional modules will follow shortly on Glass Color, Glass Performance, and Glass Coating. Other planned modules include Glass Types, Safety, Security, Laminates, Fabrication, Processing, Aesthetics, Mirroring, Glazing, Optic Quality, Standards and Regulations.
Steven Scrivens, Global Head of Digital Platforms at Guardian Industries, comments: "As a design material, glass is all around us. It has many different value propositions and technical capabilities, but many users of glass are not aware of what it can do and cannot do. The Guardian Glass Training Center supports continued learning and skills development. It offers a unique opportunity to enhance your knowledge and understanding about glass, in a structured, interactive, fun and engaging way."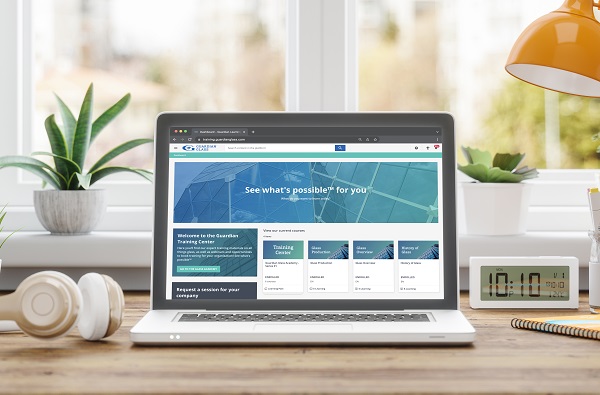 The Training Center also offers webinar information and booking services, as well as an in-person training booking system. Participants in training sessions will receive certification from Guardian Glass for each training module they complete. Some training modules are certified by Continued Professional Development (CPD) providers such as RIBA and USCA's AIA/CEU (Continuing Education Unit) systems, allowing users to complete their training online, with the CPD provider notified when a course or training module is completed so that points are awarded to individuals for their participation.
After completing the various training modules, users will benefit from links to other Guardian Glass online tools and resources, including Glass Analytics, a comprehensive suite of engineering and analytical tools that includes the Performance Calculator, Acoustic Assistant, and Glass Visualizer.
Currently available in English, the Guardian Glass Training will soon be available in 17 different languages.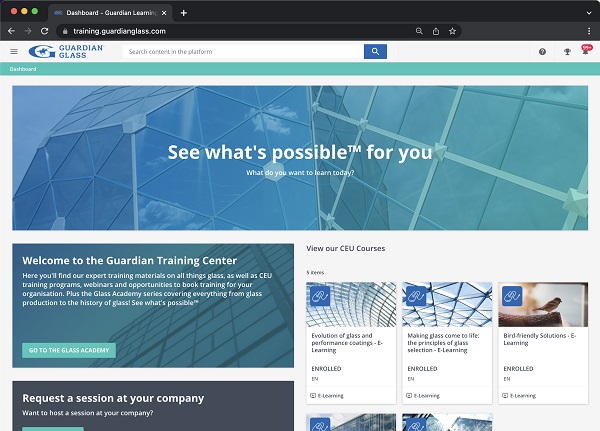 For more information and to register for access to the Guardian Glass Training Center, please visit https://www.guardianglass.com/training-center. 
600
450
Guardian Glass, LLC
2022-05-02T07:20:00
The new Guardian Glass Training Center offers glass knowledge, skills and training
glassonweb.com