Photo source
naccprogram.com
Chandler Architectural Products is one of the latest additions to the roster of certified organizations within the North American Contractor Certification (NACC) program.
With an extremely positive reputation built upon sixty-five years of experience in the New England glass and glazing industry, Chandler has grown into a company known for doing project work of all sizes and sophistication levels. We caught up with Andy Mele, President of Chandler Architectural Products, to ask him about how Chandler works, the success they've had, and also the process of NACC and why it was so worthwhile.
Why did you decide to pursue NACC certification?
To me it was a natural because as a company we always have to be moving forward in a positive way and this would help us achieve some of the things we need.
A colleague brought to my attention that this program would be a good step for a company like ours to help formalize many of the things we do. When I first met the NACC team members at a Las Vegas Finishing Trades event. They explained in detail what the program was all about and what it would offer to our company. Joanne K. McKinney from NACC who spent time in our facility, during the assessment, was excellent in helping us through the certification process.
How did the preparation for certification change or improve your company processes? 
This was clearly the biggest benefit from the certification process. It made us bring the people that were involved in whatever process we do together. From that exercise it was discussed and decided as a group how the process would work then documented. This forced us to think through the process from start to end. Bringing up the best efficiencies and how it affects everybody involved down the line. 
Was there anything in the process that surprised you?  If so what?
Yes, the commitment people showed that were involved in the design and documentation of a process. Once it was on paper people were committed to follow through. Shipping and receiving has always been a challenge. Through the process I can see vast improvement on the entire process since we have this written standard operating procedure.

How will the certification help you with future bids or proposals?
The certification reinforced the need to standardize procedures. As a result, we have a "SOP" Standard Operating Procedure for estimating, I truly believe it will reduce the possibilities of inconsistent bidding. We should no longer have items overlooked such as bid documents, bid forms and bid items that need to be included by just having a clear plan to follow prior to the bid.  
Now that you are done with the certification process are you pleased to have gone through it and would you recommend to others?
Definitely, just to help see your company and how it operates from a different perspective is a positive. Once you buy into the processes you will realize the benefits to your company.  
The history of Chandler Architectural is very interesting and a lot has changed since both the start of Chandler (in 1954) and when you came on board in 1993.  What are some of the biggest changes you and your company have experienced?
Technology has been the biggest change in our operation. From computers aiding us in accounting, estimating and fabrication to the use of CNC machines in our fabrication facility. We went from all manual labor to a combination of manual and machine. It is the same with glass handling as well. Another change is the development of younger people in the organization. From Project Manager to field staff, our focused effort to bring in youth has brought us to where we are today and could not have been accomplished without the infusion of these younger people.
Can you talk some about you commitment to safety and community?  Both do so much advance the overall organization in so many ways.
As any company dealing with a lot of moving parts we had areas that could use improvement. No serious accidents, but repeated small incidents. In the last 2-3 years the culture of safety has changed dramatically including weekly safety meetings to getting everybody to understand how safety impacts cost. As we have learned, it starts with all of us in leadership position to nurture this culture. Three years into it, it is 100% better.  We see the results building in a positive manner. Our people are more engaged on a regular basis. Safety is openly talked about and motivates everybody not only to be safe, but also to execute the task in a planned manner, which makes us safer and more productive. We are learning to live daily with safety at the top of the list.
Community is becoming part of our culture as well. As we grow and prosper as a company we recognized the need to give back. Through a successful group called "Link to Libraries" we sponsor the Metcalf School in Holyoke, Massachusetts.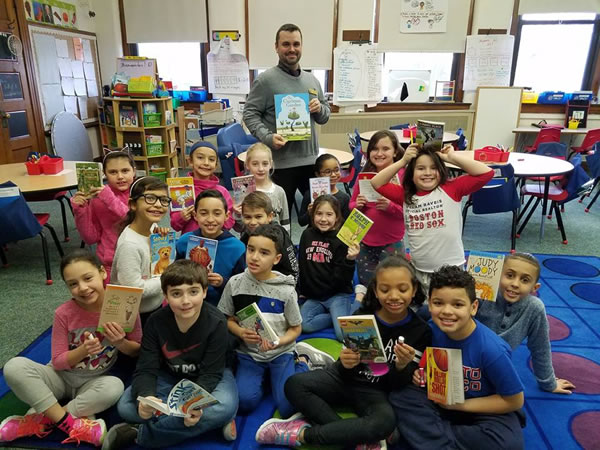 Sponsoring a school means we contribute money and time. The money goes toward buying the students in four classrooms the reading books that are apart of the curriculum and also the school's library receives three hundred new library books per year.
We have seven employees taking turns reading to the class (see picture attached) once a month for seven months. After the reading each child gets to pick a book (seven books over a school year) and keep it! This program "Link to Libraries" has been extremely motivating to our employees in the sense of giving back to the community. It motivates them and makes them feel they are part of an organization that cares. So this is a win-win for the community and our company.
Chandler Architectural has done some amazing projects- any particular ones favorites for you and why?
One that sticks out in my mind is Dearborn Stem Academy located in Roxbury, Massachusetts. Financially not a good job, but the array of product and the logistic challenges makes this one at the top of my list. As company it taught us we can do anything in our scope of work if we put our minds to it. I was extremely proud of the workmanship demonstrated from our shop fabrication people to the field staff installing the product. These tough lessons make us think long and hard putting an estimate together or preparing to fabricate or install products. Most of all that we can be involved in these complicated challenging jobs.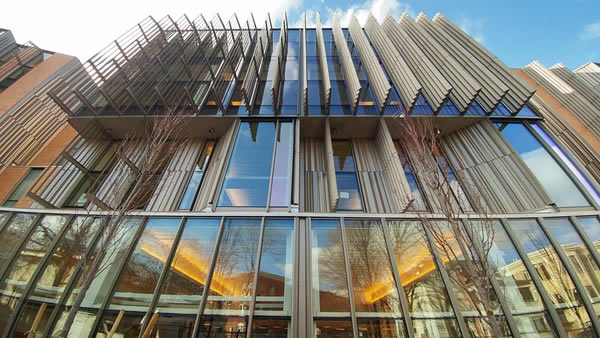 Another one is the Basketball Hall of Fame in Springfield, Massachusetts. This has so much meaning to us as a signature project. Once again, the array of products from curtain walls, to custom exterior panels covering the main sphere of the Hall of Fame, to the interior glass systems. This project had it all. Very challenging due to the size and shape. We installed this project 18 years ago, and currently we are part of a team refurbishing the structure which includes taking the panels that cover the main sphere off and having them repainted and reinstalled.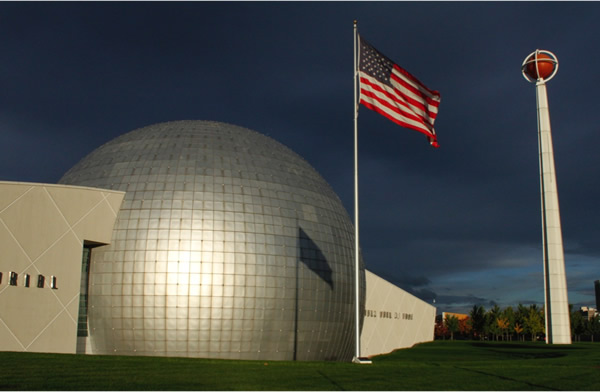 What is the biggest business challenge you face right now?
I would have three items off the top of my head for this.
People challenge. Finding the right people to employ. Whether it is in the office or in the field we don't necessarily have to have people who are ready to g right now, but we need people we can develop over time and retain them. Whether it is through our apprenticeship program for field people or in house training for our office staff we need to retain and keep them engaged and challenged. This will be the key to our current and future success.
Keeping pace with an ever-changing business model. It could be products, equipment, software or safety. We have to be prepared to keep an open mind and be willing to learn new and different approaches.
Succession planning. We want to make sure the company is thriving for another 65 years. We owe this to the people who have led this organization over the years and the people within the organization presently. This takes time and the right people to make it happen. This is a personal goal of mine to make sure we are positioned well for the future.
---
For more information on the North American Contractor Certification program, please visit www.NACCProgram.com
For more information on Chandler Architectural Products, please visit https://www.cap-inc.net
600
450
NACC
2019-06-12T08:00:00
NACC completes Chandler Architectural Certification
glassonweb.com