Photo source
Glaston Corporation
Meet Miru Smart Technologies a next-generation electrochromic window technology company from Vancouver, Canada, joining Step Change 2023 base camp in June.
Miru Smart Technologies is a next-generation electrochromic window technology company from Vancouver, Canada. We make electrochromic windows. We have a novel manufacturing process where we can make metal oxide coatings for windows at room temperature and pressure, which lowers the cost of our products and also the embedded carbon used.
We have big expectations from Step Change and GPD. We are intending to join the existing supply chain. And so, we're here to work with partners that are interested in bringing this technology to market.
Miru Smart Technologies is a licensing company. Therefore, we'll license our technology to existing fabricators globally and be able to bring this to market a lot faster.
At the moment, we're working with everyone throughout the coated glass supply chain – from local and small fabricators, material suppliers, architects, designers and everyone else.
We've had a lot of good conversations here at Glass Performance Days (GPD) so far. Our VP of Sales is a veteran in the glass industry. He has brought us here because he's been at GPD before. And we were invited to participate in Step Change as part of that.
We are firm believers that electrochromic windows will be a technology that we'll see globally in buildings everywhere. And we're really committed to helping to reduce the carbon impact of buildings in the built environment. The time is now to change how we build and save energy from the built environment. And we are super excited to help the glass industry and local fabricators bring this technology to the market and grow.
We've scaled our technology. Now, we're working on the durability of the product. In parallel, we're working on our manufacturing process. We're about to move into a glass facility and work with a partner to build our next stage of manufacturing, where we can scale to even larger windows. This will also help us to prove our manufacturing process and enable licensees across the world to see how to build these windows.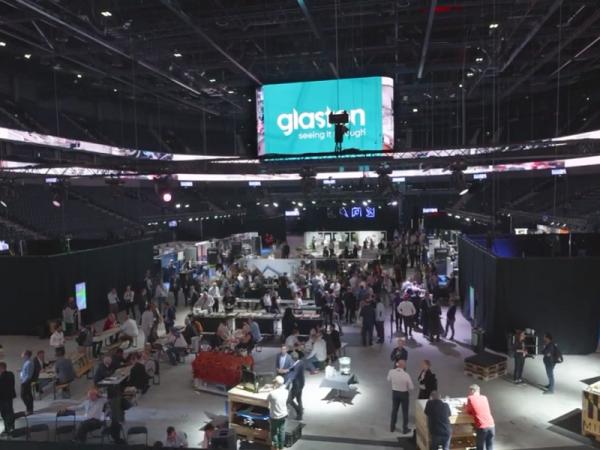 600
450
Mari Lehtinen | Glaston Corporation
2023-08-14T07:00:00
Miru Smart Technologies at Step Change 2023 event - Glastory
glassonweb.com