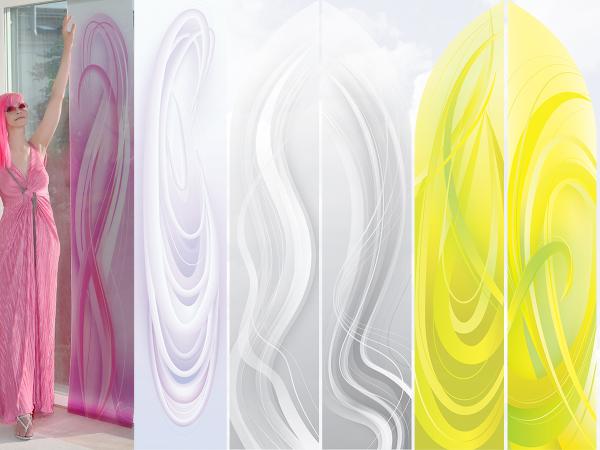 Photo source
© Jyrgen Joost and Viktor Burkivski
Meeli Kõiva (aka Mery Crystal Ra) celebrated her 30-year career as a pioneering international artist of glass and light with a conference, "In the Light of Energy Fields: Meeli Kõiva Meets Mery Crystal Ra," at the KUMU Auditorium in Tallinn on December 5.
A leader in the fields of glass sculpture, lighting art and monumental multimedia, Meeli Kõiva has created more than 50 unique architectural monuments in both Europe and the United States, including a glass-video work at the European Parliament's headquarters in Brussels and a light-glass sculpture at Glaston Corporation's main building in Tampere.
"I feel an intense pressure to express my inner feelings. I want to make the invisible visible. I want people to see the vibrations, synergies, and energies that flow between us. That's one of the reasons I work with combinations of light and glass — they enable us to glimpse what's normally invisible," she said in a 2017 interview with enLIGHTenment magazine.
A 1991 exhibition of Meeli Kõiva's unique and innovative work, which combines moving lasers and quartz glass sculptures, paved the way for the artist's international career. Her work has been featured at numerous galleries and venues, including a UNESCO Light Year solo exhibition in Mexico and a Nobel panel.
Over the course of her career, she has won several European lighting art competitions, a US CODAworx Audience Award, and has been nominated for the Innovation Award at the world's leading glass conference. New York gallerist Rosemarie Montague, who hosted the art exhibition at Manhattan's ART 54, has called her "Tesla of the Art World." Maie-Ann Raun, Professor Emeritus of the Estonian Academy of Arts and supervisor of her diploma thesis, said: "Meeli Kõiva's works of light, glass and painting were 40 years ahead of their time."
The artist herself states that her goal is to explore new dimensions in glass, light, sculpture and architecture at a critical moment in world history.
The conference featured insightful presentations by glass expert Jorma Vitkala, creator of Glass Performance Days; journalist Mike Barlow, author of the book "Smart Cities Smart Future;" linguistics Phd Helena Metslang; urban planner Sheridan Tatsuno from Silicon Valley; an architect and critic Andri Ksenofontov and Gregor Taul, visiting lecturer at the Estonian Academy of Arts. The conference was moderated by Professor Jaak Kikas. A panel discussion led by Gregor Taul focused on the role of art in the public space and the function of architecture in a smart city.
"We owe special thanks to William 'Bill' O'Keeffe, President and CEO of SAFTI FIRST, a leading manufacturer of fire-rated glass and framing products used in commercial buildings worldwide," says Meeli Kõiva. "His generous support was very helpful."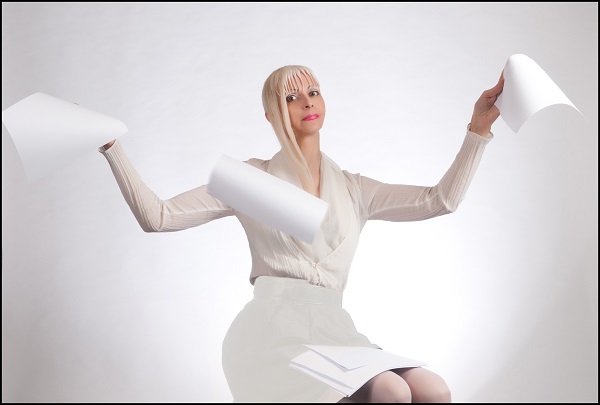 CONFERENCE WEBSITE LINK:
https://conference.merycrystalra.com/
MEELI KOIVA aka MERY CRYSTAL RA WEBSITE LINK:
LINKEDIN Meeli Koiva LINK:
https://www.linkedin.com/in/meeli-koiva-mery-crystal-ra-5a541319/
FACEBOOK LINK:
https://www.facebook.com/meeli.koiva/
SAATCHI GALLERY LINK:
https://www.saatchiart.com/account/profile/96344
Videos by Meeli Koiva (aka Mery Crystal Ra):
LIGHT FOR PEACE:
PARASITE BEACH:
GOLDEN GATE MEETS GOLDEN GATEWAY:
CODA VIDEO AWARDS 2015 public choice winner:
Flying Sheets of Paper by Mery Crystal Ra:
REACTIVE RIVER. European Parliament, main building:
https://www.codaworx.com/projects/reactive-river-private/
CONTACT: merycrystalratext@gmail.com / mob: +372 58752162
NYC / San Francisco / Helsinki
WEBSITE:  http://merycrystalra.com/
Photographs: Viktor Burkivski, Jyrgen Joost, Sergey Didyk, Jaak Kikas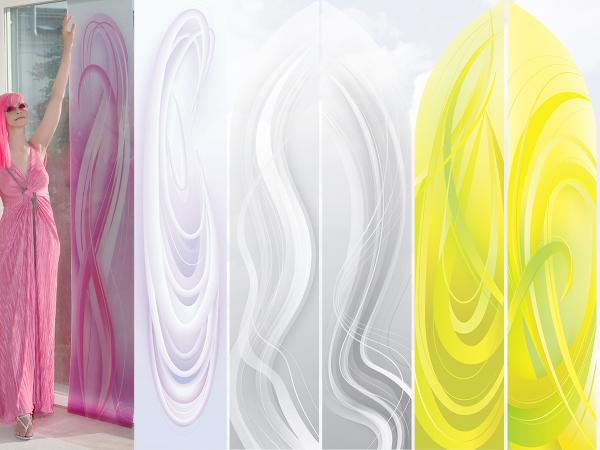 600
450
conference.merycrystalra.com
2021-12-20T09:30:00
Meeli Kõiva Celebrates 30 Years as International Artist of Glass and Light with Special Conference
glassonweb.com