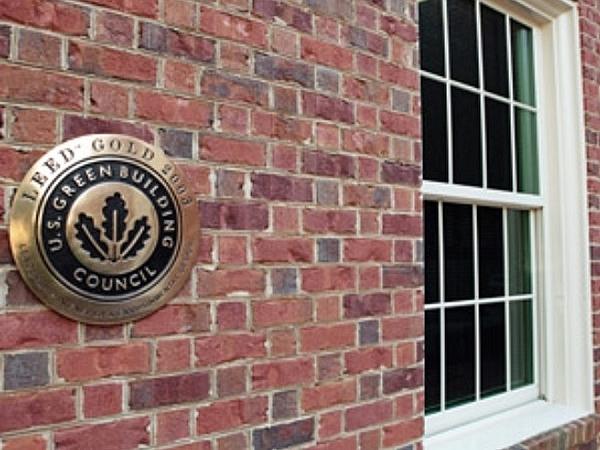 All green building programs and the standards that support them are increasing in popularity and usage, according to Jon Smieja, Ph.D., Product Sustainability Manager at Andersen Corporation.
During the AAMA Western Region Summit, Smieja reviewed several programs currently in play, while highlighting the role of windows and doors.
Leadership in Energy and Environmental Design (LEED®)
Sponsored by the U.S. Green Building Council (USGBC), LEED continues to reign as the undisputed leader, counting 95,000 registered projects encompassing some 20 billion certified square feet across 167 countries. LEED v4.1 builds on version 4.0 to fine tune requirements throughout a building's service life.
It is comprised of several standards covering different types of projects and focusing on different aspects of a building. Of these, the LEED Building Design and Construction (BD&C) program addresses fenestration through its energy and atmosphere, materials and resources and indoor environmental quality elements.
"LEED v4.1 is more focused on how the building performs," said Smieja.
Manufacturers can contribute to building product disclosure and optimization credits by providing EPDs and other documentation and achieving regional priority credits can help projects achieve up to four bonus points under LEED 4.1.
The Living Building Challenge™ (LBC)
From the International Living Future Institute, LBC is among the newer "boutique" programs and claims to be "the world's most rigorous proven performance standard for buildings." Under its LBC 3.1 standard, it provides for several certification options, which are "all-or-nothing" rather than point-based. Involving seven aspects of a building, which it likens to the petals of a flower, fenestration products is covered under the Energy, Health and Happiness and Materials petals.
"Architects have stated that they are trying to design buildings to meet the requirements of the Living Building Challenge 3.1 because these are buildings that people want to be in," Smieja said.
It also includes a "Red List" of prohibited materials that, unfortunately, includes PVC. To learn more, visit living-future.org/lbc.
The WELL Building Standard®
Another newer program now gaining traction, the WELL Building Standard is promoted by the International Well Building Institute. The first green standard to integrate human health and wellness into the design, construction and operation of buildings, it claims to have a total of 1445 certified or registered projects totaling 294 million square feet in 80 countries.
Per its WELL v2 standard, it offers a point-based system with "universal preconditions" as well as "flexible optimization" credits covering ten categories of building impacts.
Of these, the categories of air, light, thermal comfort, materials and mind are influenced by fenestration products. For details, visit WELLcertified.com.
The Green Future
Among the tools to contribute to recognition under green programs, such as the above, are product transparency programs that cover environmental impacts (e.g. EPDs) and those that offer platforms for ingredient disclosure (e.g. Health Product Declarations, or HPDs, and Declare labels).
HPDs, often compared to food labels, list the various chemical ingredients that comprise a product. So far, more than 4,500 HPDs have been published from more than 400 manufacturers – a 30 percent increase over just the past year.
Declare labels, made popular by the International Living Future Institute and similar in many ways to HPDs, have been used on 812 different products by 138 companies across 26 countries worldwide. Three options exist: Declared label with red listed items noted (unlikely to be used), Living Building Challenge (LBC) compliant (generally containing a red list chemical that has an accepted exemption in the LBC program) and red list free.
"Indoor air quality certification, life cycle assessment, and ingredient transparency labels are the next big thing in the sustainability space," said Smieja.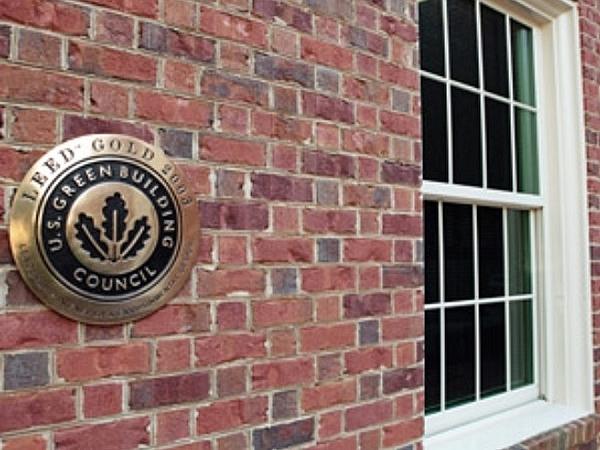 600
450
aamanet.org
2019-05-16T11:00:00
A Look at Green Building Programs
glassonweb.com