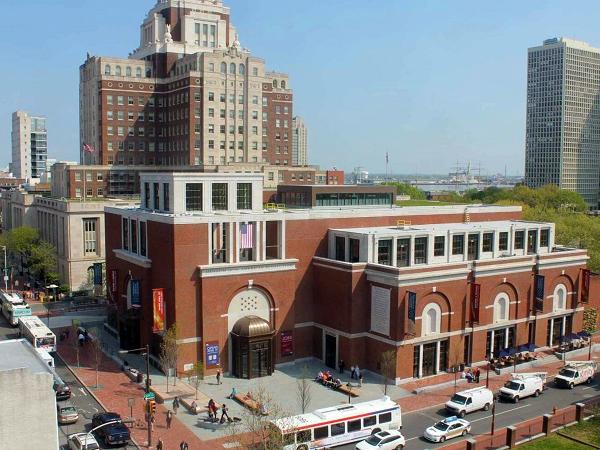 Photo source
Courtesy of the Museum of the American Revolution
JEB fabricated 8,700 square feet of glass for the building.
J.E. Berkowitz (JEB) announced the completion of the Museum of the American Revolution, located in the heart of historic Philadelphia.
JEB fabricated 8,700 square feet of glass for the 118,000-square-foot building, which houses a monumental collection from an important era in American history.
New York City–based Robert A.M. Stern Architects designed the state-of-the-art facility in a contemporary interpretation of the Georgian style—paying homage to the rich history of the surrounding neighborhood.
While most areas of the building house exhibit spaces that demand artificial lighting and controlled conditions, meeting, event, and other public spaces feature abundant natural daylighting provided by large glass windows.
For the project, JEB fabricated one-inch Winduo™ insulating glass units incorporating quarter-inch lites of low-e Solarban® 70XL glass and Starphire Ultra-Clear™ glass by Vitro Architectural Glass (formerly PPG Glass), separated by argon gas.
The high-performance, energy-efficient glass configuration provides visible light transmittance of 66 percent, with a solar heat gain coefficient of .27, and a winter nighttime U-value of .24.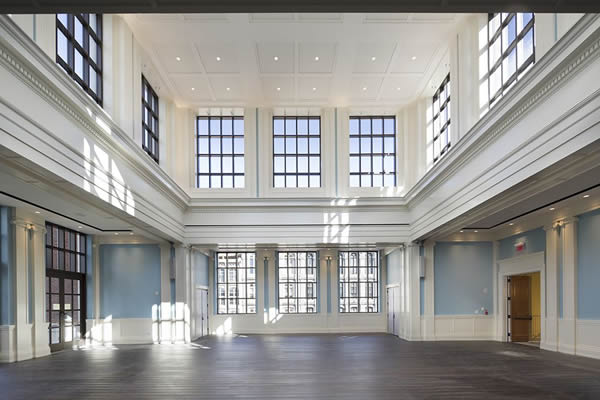 Arthur Berkowitz, executive vice president of JEB, said the glass specification will aid the building in earning points towards LEED certification from the U.S. Green Building Council.
"I'm proud to say that the glass was sustainably sourced, manufactured, and fabricated well within 500 miles of the Museum," he said. "The glass will play an integral role as the Museum pursues LEED certification at the Gold level."
Michael Quinn, president and CEO of the Museum of the American Revolution, said, "Thanks to the brilliance of Robert A.M. Stern Architects and the craftsmanship of companies like J.E. Berkowitz, the Museum not only seamlessly blends into our historic neighborhood, but also meets the demands of a 21st century, immersive educational Museum, as well as LEED standards for energy conservation.
"As the Wall Street Journal put it, the Museum 'slips neatly into a pivotal site in Philadelphia's historic center as if it were already part and parcel of the country's great founding story.' We couldn't be happier with how it has served the thousands of guests we have welcomed during our first two months of operation."
The Museum, which opened on April 19, 2017—the anniversary of the opening battles of the Revolutionary War on April 19, 1775—features 32,000 square feet of art galleries and interpretive theaters, as well as event spaces, offices, a museum shop, and a café.
In addition to Revolutionary-era weapons, personal items, letters, diaries, and art, the Museum's most iconic artifact is General George Washington's War Tent—which served as his office and sleeping quarters throughout most of the war.
"It's an honor to have been part of this project, which stands steps away from Independence Hall where the Declaration of Independence was conceived and signed on July 4, 1776," Berkowitz added. "This Museum will educate people on our nation's history for generations to come."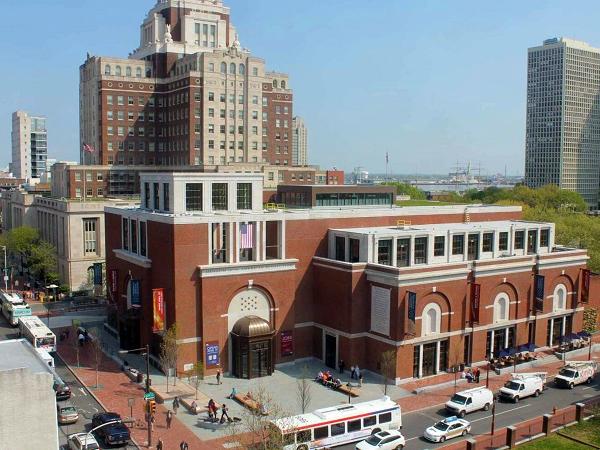 600
450
www.jeberkowitz.com
2017-07-03T08:30:00
JE Berkowitz fabricates glass for the Museum of the American Revolution
glassonweb.com