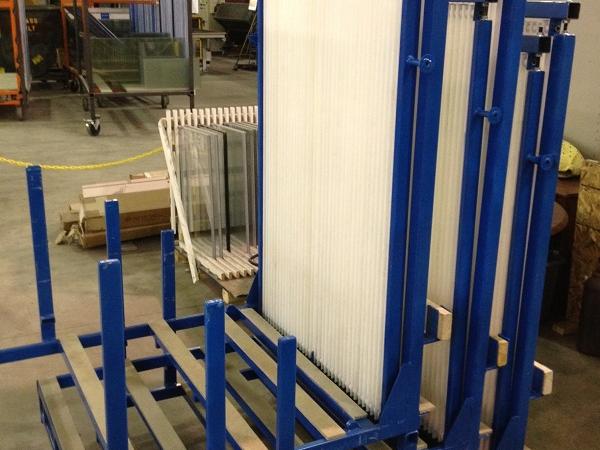 An innovative rack for insulating glass fabrication that significantly improves productivity and quality while reducing the possibility of damage has been awarded US patent protection, Integrated Automation Systems (IAS) announced today.
Slat-Rack front-aligns units for easy gas filling and patching, eliminates overhanging glass, can be automatically loaded and unloaded and is stackable when empty to reduce factory floor storage and transportation.
"Slat-Rack offers significant common sense innovations over standard racks at cost competitive prices," said Ryan McHugh, an engineer and vice president of sales for IAS.
"We've found that in use the Slat-Rack design eliminates 9 in 10 scratch and breakage incidents fabricators are suffering with their current racks."
Since there is no overhanging glass and the unit is encapsulated in the rack, the opportunity for scratching and breakage is reduced, McHugh said.
Yet the units are easy to load and unloadable and the design allows for automating these processes.
"As empty racks are stackable they take up 75 percent less room in your factory and your vehicles. If you truck IG, you can backhaul three times as many racks as you ship when full," McHugh said. "Slat-Racks are also extremely easy to maintain."
Integrated Automation Systems develops and manufactures nearly two dozen gas filling and testing and glass handling systems, including OptiGas, FastGas, OptiClose, Optiload, ThermalCHECK and OptiCool. The company also develops custom solutions for glass fabrication issues.
"We have four decades of experience running glass fabrication operations," said McHugh. "We're dedicated to creating solutions to issues that frustrated us and that we see continuing to frustrate companies today."
The commitment to solving customer issues includes a company policy to direct customers to better solutions from other sources when they exist and allowing 30-day trials for some systems.
For more information, visit optigas.com or contact Ryan McHugh, vice president of sales, at ryan@optigas.com or 330.954.3070.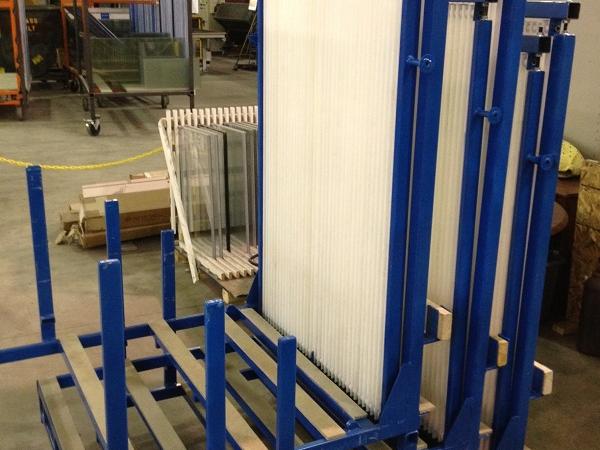 600
450
www.optigas.com
2016-06-30T13:00:00
IG rack that improves efficiency, reduces damage 90 percent, receives US patent
glassonweb.com