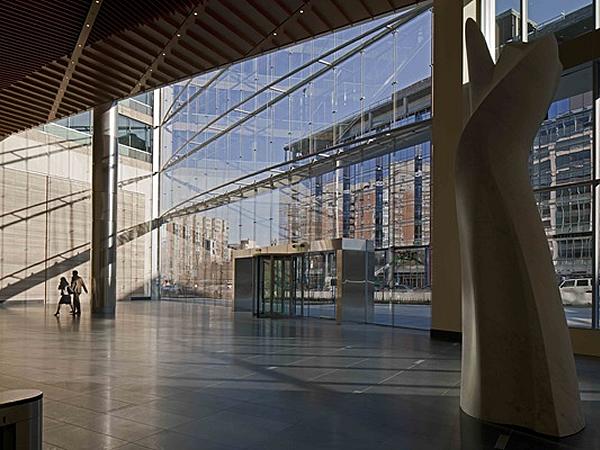 Photo source
www.pilkington.com
It's no exaggeration to say that innovation in the glass and glazing sector has fundamentally changed the way that buildings are designed.
As glass manufacturers have developed ways to make glass panels that are bigger, stronger, more aesthetically pleasing and better-performing, it has opened up new possibilities for architects and specifiers.
Building designers are adopting our innovations, relishing the new creative opportunities they offer.
Our Pilkington Planar™ structural glazing system, in particular, is being specified and incorporated in atriums, facades, glass roofs and in high-performance buildings around the world.
Flooding space with light
Here in the UK, that includes the Market Walk shopping centre in Newton Abbot, Devon, where Pilkington Planar™ was used to enclose the previously open-air pedestrianised street, creating a space that can be enjoyed all-year-round.
Devised by architects LHC group, the barrel-vaulted roof is part of a £2 million upgrade to the mall, which floods the space with light while protecting it from the elements.
This was achieved using a discreet steel structure of tension-chord-supported arched beams, supporting the Pilkington Planar™ structural glass system, which is attached via stainless steel fittings and Nexus castings.
The glass itself also contributes to the clarity, utilising Pilkington Optiwhite™ true low-iron glass delivering a sky view with the most natural colours possible.
Overcoming technical challenges
In Kuwait the new Al Farwaniya court complex utilises the Pilkington Planar™ system to create a stunning 20-metre wide, 70-metre tall wall of glass as the centre piece of the development.
The architect's vision of a soaring, apparently unsupported wall of glass of this size presented a significant technical challenge, especially as the system must stand up to high mechanical loads to safeguard the security of the building.
To deliver the required strength, each of the glazed units are made up of three layers of toughened glass, attached with special high-load capacity articulated stainless-steel fittings.
Stateside in Washington DC, architect Duda Paine Architects specified a 10-storey, 35-metre-tall glass façade to front the atrium at a landmark Massachusetts Avenue project.
Delivering maximum transparency
The objective was to create a wall of glass that delivered maximum transparency with minimum vertical elements, so that the whole atrium felt as much like an outdoor space as possible.
This was achieved using the Pilkington Planar™ point-supported glazing system to secure 1.5m by 3.5m panes of 12mm Pilkington Optiwhite™ true low-iron glass to a series of 26-metre-wide horizontal trusses.
A total of 970 sq m of glass was used, weighing around 29 tonnes. 
Indeed, Pilkington Planar™ systems are in such demand that we have invested £3 million in new technology to increase manufacturing capacity and capability at our Alexandra Works site in St Helens, Merseyside.
We've acquired a new state-of-the-art toughening furnace, an increased capability heat soak oven, and a glass measuring device, which will be fully operational by September.
It's all part of our commitment to keep delivering innovative, superior quality solutions that create a built environment fit for the future.
Pushing the boundaries is part of our DNA and we're constantly working to redefine what glass can deliver.
Written by Jason Eggerton, UK specification sales manager.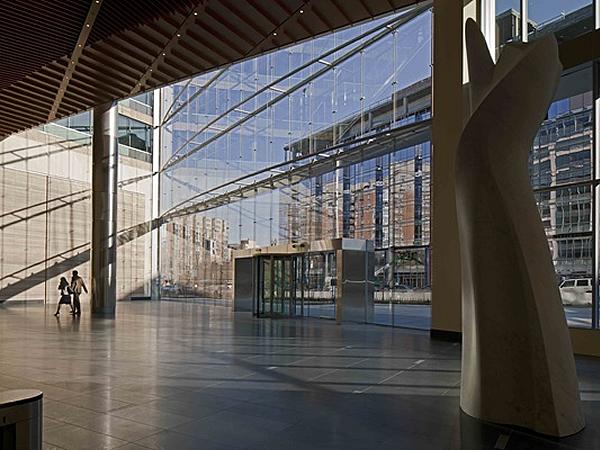 600
450
www.pilkington.com
2019-09-13T08:00:00
How Pilkington Planar™ is inspiring architects' imagination
glassonweb.com