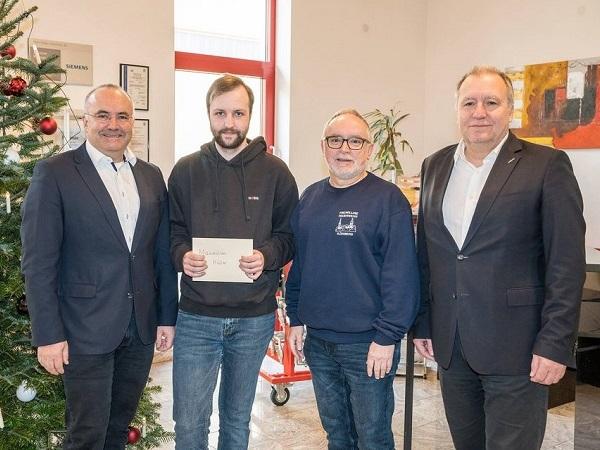 Photo source
Horn Glass Industries
Trainees master great challenges. That is why HORN Glass Industries AG honours the best graduates of the individual training branches every year. The honours for the years 2021 and 2022 were now held in a small ceremony.
The issue of securing skilled workers is a challenge for society. It is an acute problem that HORN Glass Industries AG is also addressing. Actively promoting the qualification of young junior staff, offering them first-class further training opportunities and promotion prospects are an integral part of the technology company's corporate philosophy.
On Friday, December 9th 2022, the time had finally come: the honours for the trainees of HORN Glass Industries AG with regard to their successfully completed training in 2021 and 2022 could take place in an appropriate setting. Management Board member Stephan Meindl, Human Resources Manager Sabine Götz and the trainers were delighted to congratulate the former trainees on the occasion of their successful final examinations. "You are among Eastern Bavaria's best junior staff and you can be mighty proud of that," said Meindl in praise of the achievements. "At HORN, the doors are open for you to develop professionally in the fascinating world of glass plant engineering," he continued.  He also thanked the trainers for their professional performance during the intensive training.
A total of 20 apprentices – 14 industrial and 6 commercial apprentices – were honoured for their outstanding performance in their field. Jonas Bauer, Stefanie Krapfl, Jannik Spörl, Christine Zettl and Lena Scharf received special recognition from the government of the Upper Palatinate for outstanding completion of vocational school. Maximilian Müller received a special honour. The former apprentice as a technical system planner (steel and metal construction technology) was honoured as the best in the chamber of industry and commerce in Regensburg for his special success in training. Depending on the type of honour, the award winners were pleased to receive a payment in kind in varying amounts on the HORN employee card.
Jonas Bauer, Andre Beer, Nico Haid, Simon Härtl, Stefanie Krapfl, Leon Seer, Jannik Spörl, Sascha-Rene Völkl, Simon Würner, Theresa Zant and Christine Zettl were honoured retrospectively for passing their final examination in 2021. The apprentices who successfully completed their training in 2022 are Philipp Bäumler, Christian Haid, David Strickner, Jonas Bühler, Alexander Götz, Philipp Lenz, Maximilian Müller, Fabian Rath and Lena Scharf.
The apprenticeships "electronics technician, technical system planner, draughtsman, metalworker and office management assistant (m/f/d)" will again be offered in 2023. Interested parties can find out more about all apprenticeships and apply online at hornglass.com/ausbildung.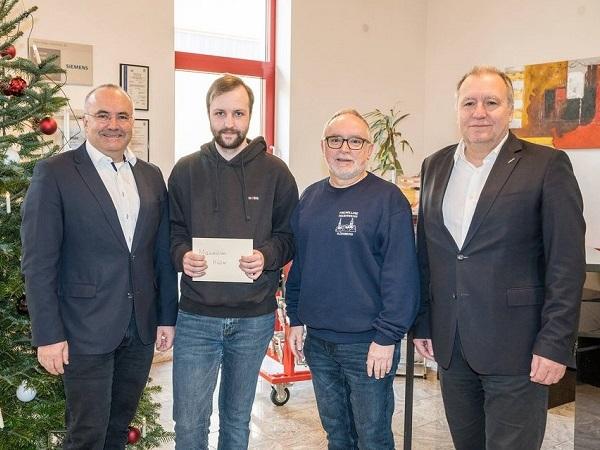 600
450
Horn Glass Industries
2022-12-09T09:06:06
HORN Glass Industries AG honours 20 trainees for outstanding performance
glassonweb.com