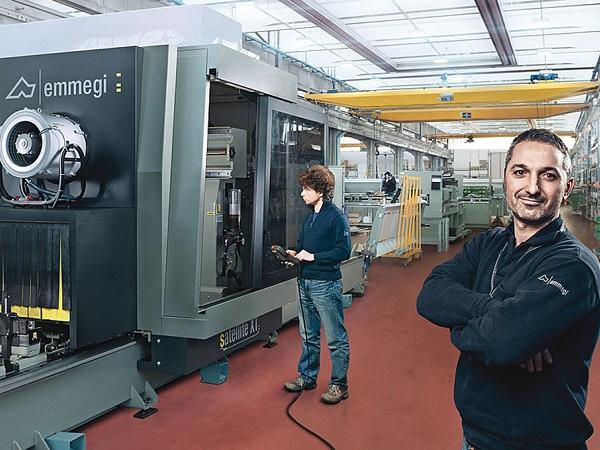 Photo source
www.fgtrading.co.za
Representing Emmegi, one of the world's largest manufacturers of the machinery used to produce aluminium windows and doors, as well as UPVC windows, heralds the end of three years of discussions and an exciting future for FG Trading.
Architect & Specificator visited FG Trading's Managing Director, Stuart Fraser, to find out more. "We are very excited to represent this company and to offer the types of machinery that are under its umbrella," says Stuart. "Not only have many of these machines not been available before, but they are backed up by local technicians and support to ensure that our clients receive excellent service as well as great results."
FG Trading provides solutions to the glass, glazing, fenestration, and fire protection industries and has a reputation for investing in innovative and relevant solutions for its market. The company has introduced both Goldglass and the Neptun Quick series to the South African market.
"Emmegi has an extremely wide range of products that span everything from simple, basic manual machinery all the way through to highly sophisticated CNC controlled machining and cutting centres that can be used for high-volume production," he adds. "What differentiates the company, and inspired our partnering with them, is that they have their own software development company, EmmegiSoft."
When it comes to sophisticated CNC machinery, software plays a pivotal role. The machines are only as good as the software that runs them.
"In my experience, many machines have failed or delivered inadequate results thanks to the poor software they use," says Stuart. "EmmegiSoft is able to develop software that not only delivers exceptional machines, but improves on production."
A technical achievement
"It is also worth pointing out that because they have in-house software development teams and develop their own machines, the company has a very clear idea as to how the machines and systems need to run."
In addition, the systems that power the machines have also been designed to be as user-friendly as possible, a benefit for the South African market.
"The graphic display is in 3D which makes it far easier to work with complex profiles. You can now view the profile in three dimensions, turning it around on the graphical display and flipping it upside down or around," Stuart explains. "The operator can see exactly what type of machining is to be done on the profile and, as a result, mistakes are less likely to happen."
An exciting step
FG Trading sent its technicians to Emmegi's headquarters in Italy for training to make sure that local remains lekker, and to mitigate against any unnecessary delays caused by technicians travelling from Italy to Africa to undertake repairs. This level of training has formed part of FG Trading's strategic vision for a while as Stuart believes there is a significant lack of quality support in the country.
"We are adding value to our clients through both leading machines and quality, trained support," he adds. "If our technicians can't pick up on an issue, our engineers in Italy can do so remote diagnostics. Our customers have complete peace of mind in the knowledge that they have both local and international support. Most of the CNC machines installed have an internet connection so that any issues can be detected and diagnosed from anywhere in the world."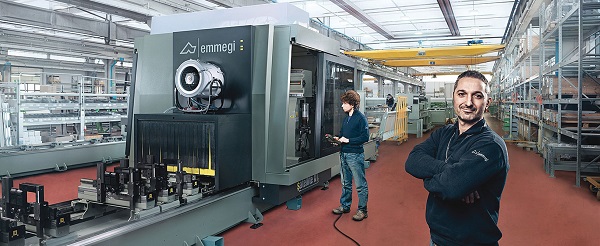 A machine in time
FG Trading has invested in a broad range of machines which extend from the simplest CNC machining centre to the most complex. The Doppia Quadra, for example, is a 17-axis machining centre that is both versatile and capable.
It can create any type of machining or angle on most types of profile. In addition, there is the Diamant which has already been installed in Johannesburg, and the range of machines called Phantomatic.
"The tolerances on these machines is such that there is a high degree of accuracy and they also work extremely fast," adds Stuart.
"Unlike manual machines which require manual input and measuring, this equipment is capable of receiving DXF and/or Autocad drawing files, the operator can then program the machining on the user-friendly interface, send the instructions to the machine and start. Production increases dramatically alongside quality and speed of delivery."
The machines reduce risk and error, and they can also cut down on staffing costs as one machine can replace up to five operators, dependent on requirement and machine. The software allows programming from a remote desktop so the operator is only needed to load the machine, call the works order and push 'start'.
"We customise the machines to suit the client and their specific applications. There are a host of different types and functionalities so we ensure that the right tools fit with the right business. We have also invested in supplying the Emmegi software to companies that are looking for software solutions to run their production. The output provided by the software covers all aspects such as estimating, sales quotations, cutting lists, bar optimisation, material parts lists, glass lists, system drawings and more.
"The other major benefit of the Emmegisoft software is that the database is "open" so the customer can input any type of window and door system profiles. We believe we provide customers with a one-stop-shop for all their machining and production requirements," Stuart concludes.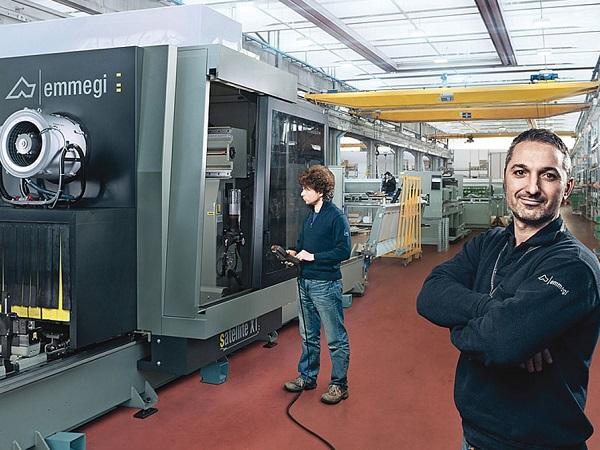 600
450
www.fgtrading.co.za
2017-11-29T07:30:00
Great support for a great product: Emmegi machining centres
glassonweb.com