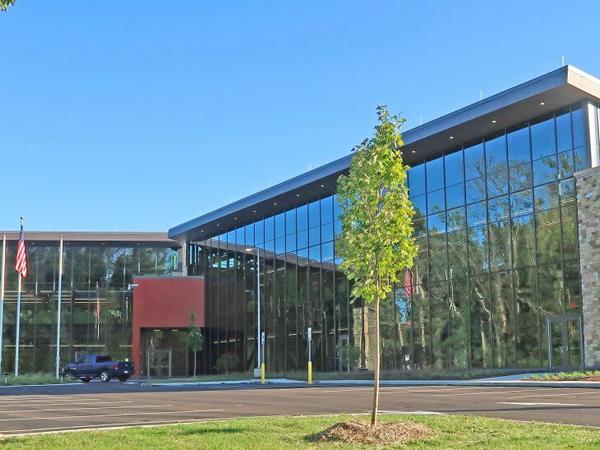 Photo source
www.graboyes.com
Graboyes Commercial Window Company completes curtain wall, storefront, interior glass, and window systems for Scudder Falls Administration Building in Bucks County PA.
Philadelphia-based Graboyes Commercial Window Company is pleased to announce the completion of its role installing curtain wall, storefront, interior glass, glass handrails, art glass, and commercial and historic replica windows for the Delaware River Joint Toll Bridge Commission's Administration Building at Scudder Falls in Lower Makefield Township, Bucks County, PA.
Graboyes served as the glazing subcontractor for Bracy Construction and provided skilled construction management assistance during the project to assure the successful installation of all products provided.

Architectural glass systems and components
Work performed included more than 20,000 square feet of glass systems and components including unitized curtain wall, stick-built (field-glazed) curtain wall, entrances, automatic and manual door hardware, interior glass walls and doors, stair handrail, custom art glass with surrounds, fire-rated and miscellaneous glazing, interior brake metal finishes where required, decorative applied film on interior glass walls and doors, and replacement historic replica windows in a separate c. 1799 building.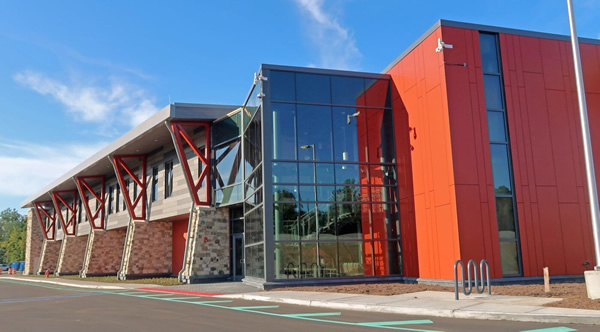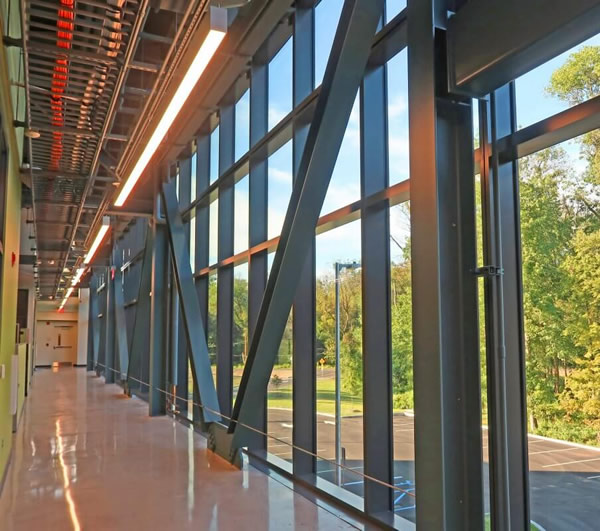 Our partners
USA Architects is the architect of record on the project. Erie Architectural Products was the curtain wall manufacturer, Architectural Window Manufacturing Corp. was the historic window manufacturer, YKK Entrances supplied the interior glass storefronts, JE Berkowitz provided the insulating glass and monolithic glass, Meltdown Glass provided the custom art glass, HDI provided the custom glass handrail, Eastern Solar provided the decorative applied film, McGrory provided the fire-rated glazing, Banner Solutions provided the door hardware, and Automated Access Systems provided automatic door openers.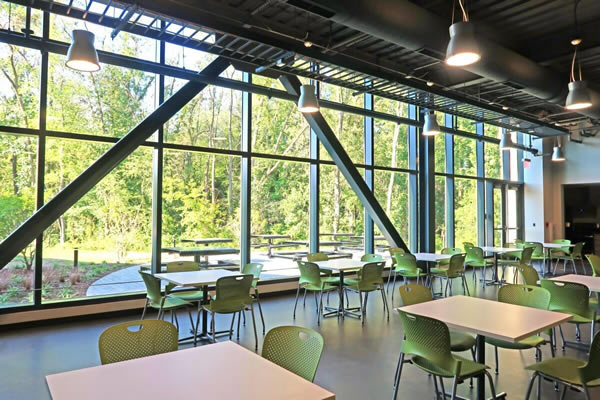 More about Graboyes Commercial Window Company
Graboyes Commercial Window Company, a leading NACC-certified Philadelphia-area glazing firm, is a leader in architectural glazing and commercial and historic window installation and retrofit, having contributed to the diverse built environment of Greater Philadelphia and the surrounding region for 35 years.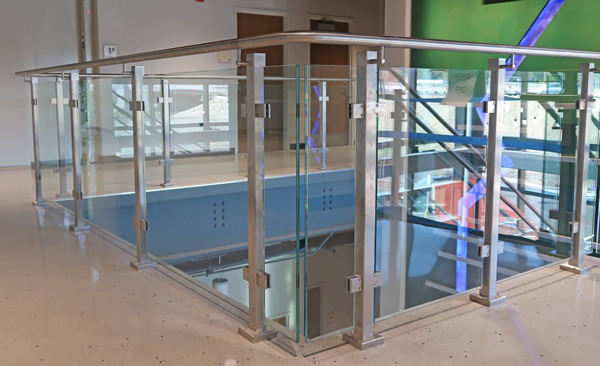 The company provides window system solutions, interior glass partitions, unitized and timber-frame curtainwall solutions, high-performance storefront solutions, and exterior and interior commercial window coverings and automated controls. From design to installation, Graboyes Commercial works with architects, developers, building owners, construction managers, energy companies, and general contractors installing systems in retrofit, historic restoration, new construction, and high-rise renovation applications. Specialties include occupied spaces and white-glove service.
In collaboration with its sister companies Graboyes Smart Buildings and Graboyes Efficiency Tenant, the group offers metered efficiency as a financial tool that  creates long-term value for building owners and managers through increased net operating income and improved tenant satisfaction achieved by improvements in building performance and comfort.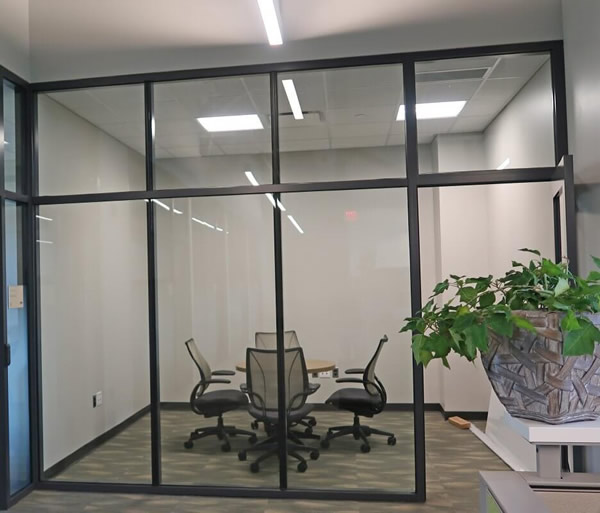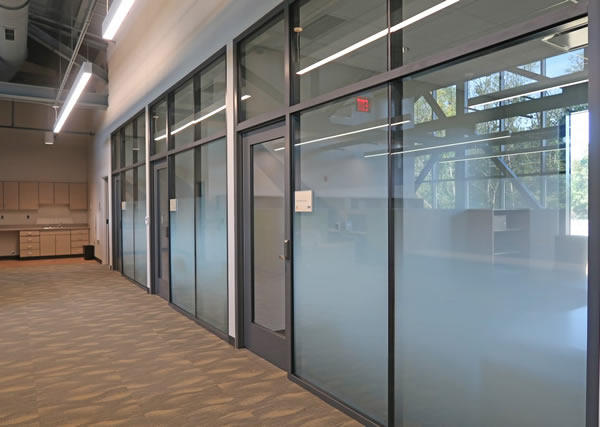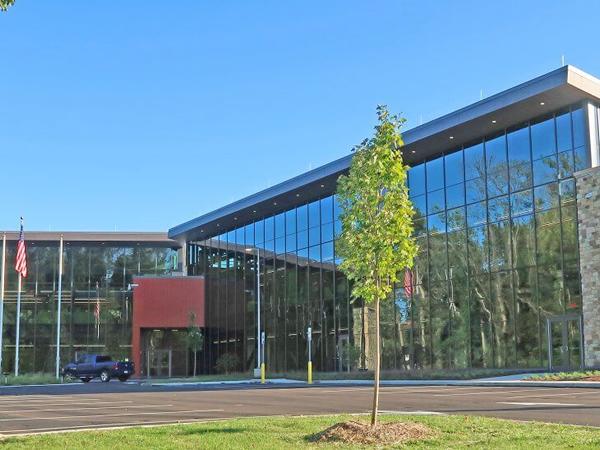 600
450
www.graboyes.com
2019-09-18T11:00:00
Graboyes installed glass curtain wall at Scudder Falls Administration Building
glassonweb.com