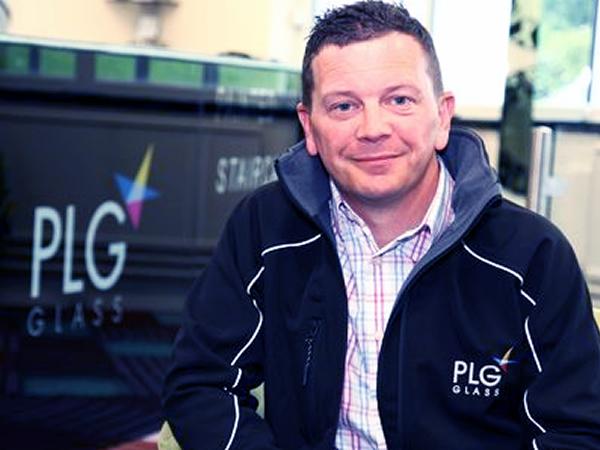 Photo source
www.glaston.net
Peterlee Glass celebrates 40th anniversary with major growth.
"Glaston's RC350 opens up new opportunities for the architectural market. This furnace is part of our major multimillion-pound investment project for a prestigious new factory that will enable us to serve our customers with larger pieces of processed glass, better toughened lamination quality and a wider portfolio of coated glass," says Graeme Hawes, Managing Director of Peterlee Glass Company Ltd., Peterlee, County Durham, UK.
The timing for the investment couldn't be better. Peterlee Glass has experienced many exciting changes in its four decades in the glass business.
Still, 2017 is going to be one of its most exciting years to date with a multimillion-pound investment relocation to Mill Hill, on the North West Industrial Estate in Peterlee.
After starting out in 1977 as a local twoperson glazing business founded by David Hawes the business is now managed by his son Graeme Hawes and has grown to 34 persons. Today, PLG is one of the UK's leading glass processors.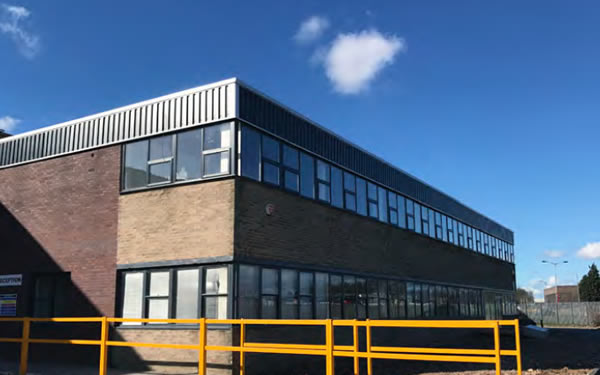 A MUTUAL GROWTH OPPORTUNITY
A turning point for PLG came in 2015 when it was acquired by Brownhills Investments. The driver for this change was twofold.
Graeme explains: "We knew that we had outgrown our facilities and capacity, and Brownhills was looking for a good business with growth opportunities and good management. We were a perfect fit for their existing group of companies."
The investment will give PLG a prestigious 60,000 ft2 facility equipped with a new Glaston RC350 tempering furnace and processing machinery capable of producing safety glass up to 6,000 mm x 2,800 mm. Other new equipment includes a CNC, cutting and washing machinery.
"We have two factories today, but both will be housed under the same roof when the refurbished factory is ready in April this year," Graeme says.
FIRST GLASTON FURNACE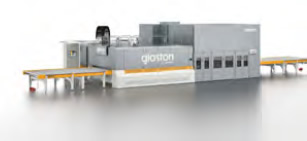 Although Graeme knew Glaston well and also had been in discussions with Steve Brammer, Glaston's UK representative, for well over a decade, this is the first time PLG will have purchased a Glaston furnace.
"We decided to go with Glaston this time because we feel confident of the backup of service in the UK and the reliability of the machine. We have another toughening furnace in the company, but it is not from Glaston and was purchased some 17 years ago."
RC350 will provide PLG with a large-bed furnace that is capable of processing glass in much greater sizes. The current furnace produces glass in sizes of only 4,500 mm x 2,200 mm and does not have any convection capabilities.
HIGHER GLASS SPECIFICATIONS
PLG does not concentrate on producing high glass volumes but rather aims to serve higher customer specifications.
"When discussing with Steve Brammer about these needs, he recommended that we select the RC350 because we would be able to produce larger pieces of glass with fewer lamination quality problems. Not only will this give us access to a new market, it will also open up other opportunities for us to get into coated glass products," Graeme explains.
LONG-TERM PARTNERSHIP WITH CUSTOMERS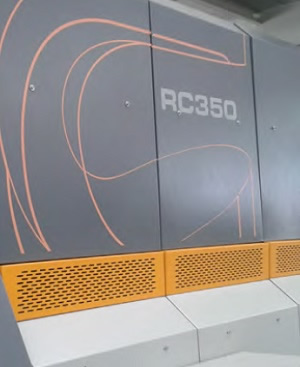 Graeme and the Directors are optimistic: "We have enjoyed good, steady growth and hope to see this continue now that we can offer a much wider product portfolio."
PLG's customers are mostly from the architectural side. "We mainly serve metal fabricators and shop fitters with structural and toughened laminated glass," Graeme says. "Our customers have been with us a long time and appreciate our quality, service and reliability."
Graeme has shared PLG's investment plans with his customers who have been keen and excited to see the output.
"They realize that this opens up opportunities for them to specify larger glass sheets that we can now do in-house rather than having to outsource."
AVAILABILITY OF SERVICE
Before placing the order with Glaston, Graeme visited other glass processors to see another two Glaston furnaces in operation.
"I was convinced by the owners that Glaston's service and availability of the service personnel in the UK was exceptional," Graeme says. "Although I have never seen the Glaston RC350 in action, I have high expectations."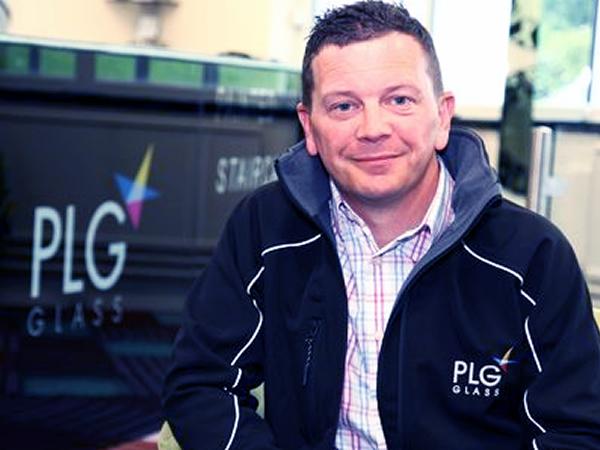 600
450
www.glaston.net
2017-03-27T08:32:00
Glaston RC350 helps aim for the top
glassonweb.com