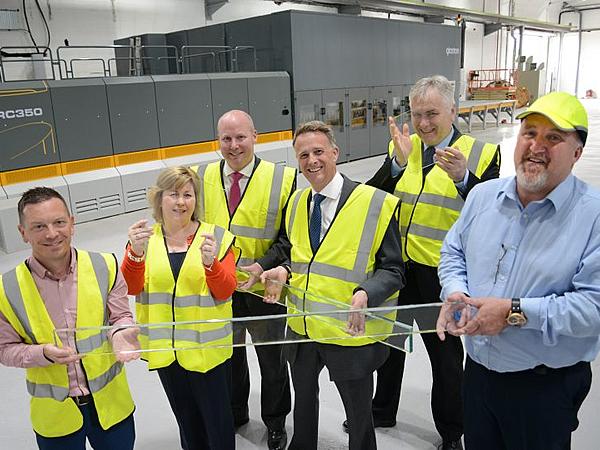 Photo source
www.glaston.net
Peterlee Glass expands – a celebration of 40 years of success
"Although October 2017 officially marked our 40th birthday, we've been celebrating throughout the entire year with a significant investment in new machinery that will help us continue to grow and thrive in the architectural glass sector. At the end of summer, we started up our new Glaston RC350 tempering furnace that allows us to deliver larger oversized glass and a wider portfolio of coated glass to better serve our customers," says Graeme Hawes, Managing Director of Peterlee Glass Company Ltd., Peterlee, County Durham, UK. 
Founded in 1977, near the Durham Heritage Coast, Peterlee Glass (PLG) has grown from a local glass glazing service to a specialist in providing architectural glass products for retail and domestic use. The company has extended its reach from the village of Peterlee to customers nationwide.
Now after four decades of success, the company decided to increase production and boost sales by moving to a new factory and investing in specialized processing equipment, including Glaston's RC350 flat tempering glass line.
Other new equipment includes a vertical CNC station along with cutting and washing machinery. The new machines will enable PLG to offer oversized glass – to drive new sales growth, streamline production, improve productivity and reduce lead time.
SMOOTH INSTALLATION
For Graeme Hawes, this was his first time buying a furnace from Glaston.
"During the first week in June, the containers started to arrive at our new 60,000 ft2  facility. The assembly proceeded very smoothly, without any issues. The Glaston UK team of five persons got on with the work, requiring very little of our involvement during the process. This was especially helpful, since we could then continue to focus on running our business as usual," says Graeme. When it was time for commissioning, a Glaston UK engineer took care of that part. "We appreciated the fact that the assembly and commissioning phases were handled professionally by local Glaston people. We had no barriers in communicating and all went very well," Graeme explains.
PRODUCTION SPEEDS UP
The final acceptance took place on August 4. In Graeme's opinion, the furnace started running quality glass right away. "Our new Glaston furnace is much bigger than what we had before. So, production is going through much quicker. I'm really happy about that!" he says.
EXTRA TRAINING FOR OPERATORS
Training, too, proceeded without any issues. The operators received a first training session when the Glaston RC350 started up. After four weeks, the Glaston training team came back to PLG to give additional training. 
"It was a good opportunity to help answer additional questions, once our operators had had the chance to try out the furnace on their own for some time," Graeme says. "The furnace is very different from what our operators are used to running. But the RC350 is easy to control. And the software and controls are very self-explanatory."
LIVING UP TO EXPECTATIONS
"Yes – this is exactly what I was expecting from a Glaston furnace," Graeme says. "The performance of our new RC350 is excellent."
He goes on to state that one of the first pieces that they ran through the line was a big sheet that measured 5 x 2.2 m with a thickness of 19 mm.
"It came out absolutely perfect!" he says, confident that PLG can now produce the oversized glass sheets and toughened coated glass requested by their customers. "We've already been able to win new customers because of the glass sizes we're now able to process," says Graeme withsatisfaction. 
CELEBRATION CONTINUES
To show off their new investment, Graeme and his team have been busy inviting customers to come and visit – to see the actual machinery running at the new factory. At the same time, they've been calling on new customers to let them know about PLG's expanded capabilities in architectural glass.
He goes on to say: "Our celebration doesn'tend after this milestone year. We'll beable to continue with high spirits for quite some time, processing larger glass sheets,boosting our production and providing highquality service to our customers across a more diverse product range."
"We're looking forward to growing ouroffering and breaking into new markets with our highly specialized glass products!"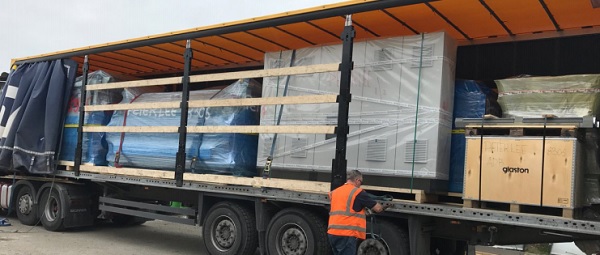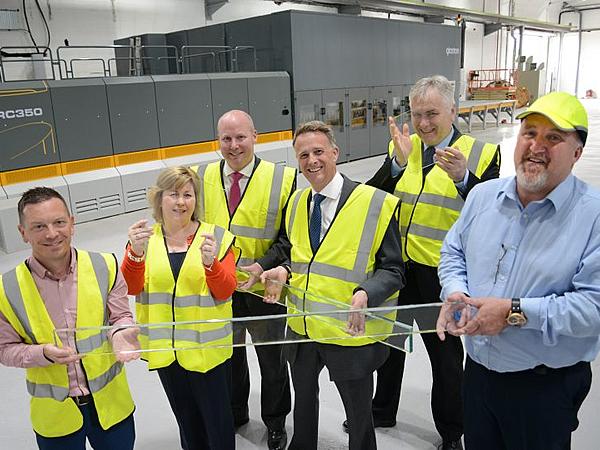 600
450
www.glaston.net
2017-11-28T11:00:00
Glaston RC350 enables move to bigger glass sizes
glassonweb.com