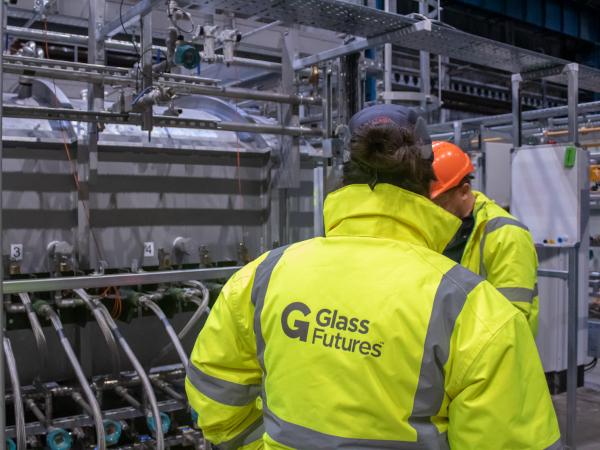 Photo source
www.glass-futures.org
Glass Futures will be among those leading the net zero conversation at both the Labour Party and Conservative Party conferences.
The not-for-profit membership organisation which is building a £54m pioneering glass research facility in St Helens to lead the glass industry in developing high value, zero-carbon products will be exhibiting in a new Hydrogen Zone.
Exploring how hydrogen can play a role in the UK achieving net zero carbon emissions by 2050 the zone kicked off at the Labour Party Conference in Liverpool on Sunday, September 25.
Richard Katz, CEO of Glass Futures, said: "Over the last two years we've brought together partners from industry, the supply chain and academic to look at alternative low carbon fuels including hydrogen so it's great to be showcasing our work as part of the conferences."

"The £7.1m Industrial Fuel Switching (IFS) programme funded by the Department of Business, Energy and Industrial Strategy (BEIS) saw us carry out trials to find a suitable low carbon fuel alternatives to enable the decarbonisation of the glass sector and, potentially, the rest of the foundation industries."
Under the lead of hydrogen expert Dr Palma González Garcíais, Glass Futures ran several pilot-scale tests looking into the effects of hydrogen in glass melts, oxyfuel and hydrogen tests and investigated a range of fuels including pure hydrogen in their 350kW combustion test bed. The full results are being published by Glass Futures in conjunction with BEISS this autumn.
They also carried out the first large scale trails using 100 biofuel in two industrial glass plants – container and flat glass reducing the carbon footprint of the glass produced by between 80-90%.
Dr Palma González Garcíais gave her views on how hydrogen as a fuel can help us to meet global net zero goals in an interview with Glass International.
The organisations featured in the Hydrogen Zone include Cadent, Centrica, Glass Futures, Johnson Matthey, NGN, Project Union, Protium, RWE, SGN, Sizewell C, UK H2Mobility, Worcester Bosch and Wrightbus. HYDROGEN ZONE MEDIA PACK
Delegates at both party conferences will be able to visit the Hydrogen Zone and meet with partner organisations.
A not-for-profit membership organisation, Glass Futures connects the global glass industry and academia to deliver R&D and innovation, ensuring glass making's future is built on high value and fully sustainable, zero-carbon products.
Glass Futures in collaboration with the global glass industry is delivering the world's first openly accessible, commercially available, multi-disciplinary glass melting facility, The Global Centre of Excellence in St Helens, UK with provision for research and development trials to decarbonise the global glass and foundation industries.
The 165,000 sq ft state-of-the-art facility will be capable of producing up to 30 tonnes of glass per day in a purposefully designed research and development furnace. Members, researchers and industry leaders will collaborate and experiment with different energy sources, raw materials and technologies to demonstrate solutions leading to sustainable energy usage in the glass-making process.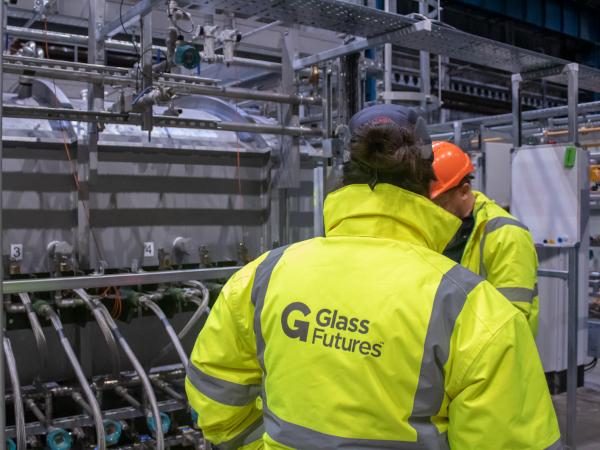 600
450
www.glass-futures.org
2022-09-26T08:15:00
Glass Futures centre stage at Labour and Conservative conferences
glassonweb.com