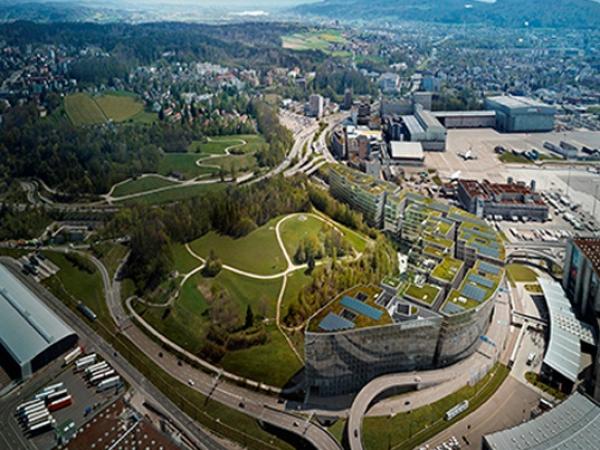 Photo source
josef-gartner.permasteelisagroup.com
New Major Contracts from Los Angeles to Frankfurt - Europe's highest skyscraper will be clad with an aluminium-glass façade made in Gundelfingen, Bavaria.  Josef Gartner GmbH was awarded the contract for the building shell of 460m high Lakhta Centre in St. Petersburg.
Gartner will also manufacture the façades for The Circle at Zurich airport, the largest building project in Switzerland. The façade cladding for both major contracts will cover an area of over 165,000 sqm or about 23 football fields.
Lakhta Center in St. Petersburg, Russia has been designed as a mixed use complex. The 460.7m high tower will be twisting upwards like a winding needle. Its complex aluminium and glass façade is twisted by 0.8 degrees. The glass will be cold-formed as this presents a cost-efficient method which allows multiple geometric shapes and smooth transitions. By the end of 2017 Gartner will install 73,240 sqm external and 25,310 sqm internal façades.
The Circle is intended to become an architecturally significant building complex at Zurich airport where various services are going to be offered. Gartner will clad the 38m high complex consisting of several building sections with a 66,882 sqm large closed cavity façade. This has been the largest contract so far with this kind of a closed double-skin façade only developed by Gartner a few years ago. However, it has increasingly taken hold with sustainable building due to its unique transparency and energy efficiency. At The Circle the building edges of the closed cavity façade will be sloping across the curve of the motorway to a large extent. Thanks to the high sound insulation of approximately 50 dB users will be able to work under quiet conditions despite the noises from airport and motorway.
Gartner was awarded further contracts for new architectural highlights from Los Angeles to Frankfurt. In Los Angeles the façade manufacturer of Bavaria will provide a 36m high glass dome with glass bridges for the Academy Museum of Pictures, that academy where the Oscars are annually awarded. The spectacular glass dome with a rope-suspended steel construction was designed by Renzo Piano. In Washington Gartner will manufacture the unitised aluminium façade for 54m high 1301 Pensylvania Avenue building and in Frankfurt a 11,000 sqm large unitised aluminium and steel façade for 45m high MainZero North. 10 Fenchurch Avenue in London shall be clad with a 18,000 sqm large façade and 2-6 Cannon Street with an unitised aluminium façade.
In the last few years new techniques like three-dimensional computerized design and innovative glass solutions have allowed the building of highly complex façade geometries.
These include, for example, the Gartner façades at Elbphilharmonie with concave and convex bent glass units or the new Musée des Confluences in Lyon with building sections in form of a crystal. Gartner manufactured the steel and glass construction for the highrise building 20 Fenchurch Street in London and a mulistorey sky garden with a complex three-dimensional geometry which as highest public park attracts plenty of visitors. Further to photovoltaic modules the steel frames were provided with other integrated functions like fire protection and lighting.
Gartner has pushed the envelope further and further of what is feasible with complex façade geometries. In addition the company developed new façade techologies like the closed cavity façade (CCF) and in cooperation with Permasteelisa the D3-façade. These closed double- and triple skin façades reduce energy, maintenance and cleaning costs in the building operation and offer maximum transparency and a very high sound insulation. Gartner manufactured the CCF for the new 178m high Roche office building in Basel which is currently in the process of being occupied.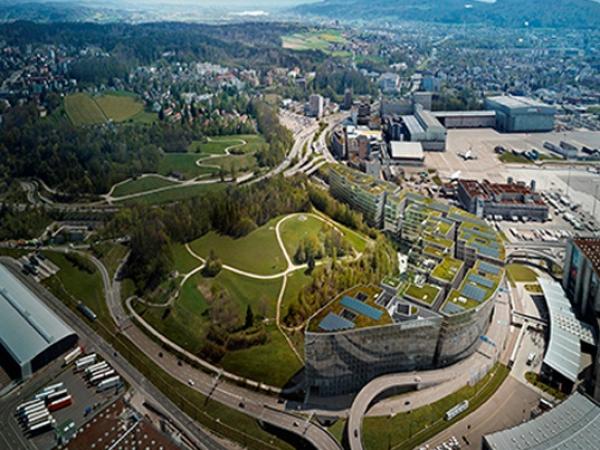 600
450
www.josef-gartner.permasteelisagroup.com
2016-03-11T12:00:00
Gartner-Façades for Europe's Highest Skyscraper and the Largest Building Project in Switzerland
glassonweb.com