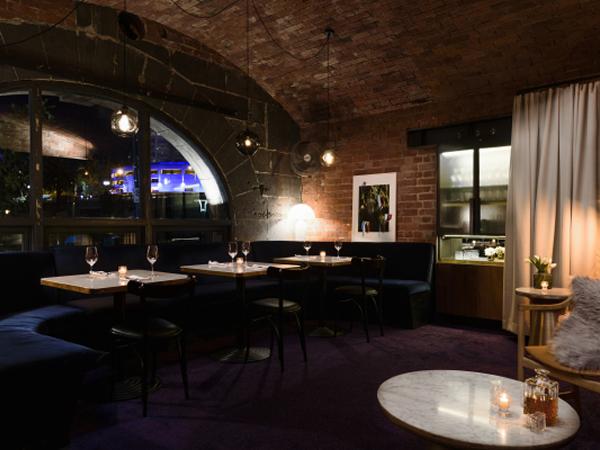 Photo source
Daniel Aulsebrook (www.danielaulsebrook.com)
The Scala Glass by Viridian was a feature material used in the new 'Waiter's Station' at Pilgrim Bar.
Setsquare Studio is a multi-disciplinary design office based in the historic 'Hardwick Building' in Brunswick, Victoria.
Founded by designer Caitlin Perry in 2013, Setsquare has a strong emphasis on material and formal explorations across both interiors and landscape design.
Since graduating in 2007 from RMIT University with a Bachelor of Design, Caitlin has worked primarily in Residential and Commercial interiors as well as University tutoring and freelance art and design.
Caitlin enlisted the help of Viridian Glass to provide the decorative glass for her latest project at Pilgrim Bar Melbourne – a gorgeous venue set in the vaults under Federation Square.
The fit out combined luxurious textures, colour and curves to create an intimate space beneath the vaulted brick ceiling above.
With the design of this restaurant –  How important is glass is in this space?
The 127-year-old Federation Vaults, where Pilgrim Bar is located, are a historically significant piece of Melbourne architecture. Situated underground with curved brick ceilings and a basalt facade they are solid, robust and sound.
When designing for a space such as this, it was important to select complementary materials that could evoke a sense of lightness, warmth and texture. Glass, mirror and upholstery were key material elements to achieve this.
The Scala Glass by Viridian was a feature material used in the new 'Waiter's Station' at Pilgrim Bar. Opaque and textured in appearance, it allowed for the contents of the cabinet to be obscured from view, while capturing and diffusing the L.E.D lighting within.
Manipulation of light was crucial to the success of this space and the Scala glass helped to provide this.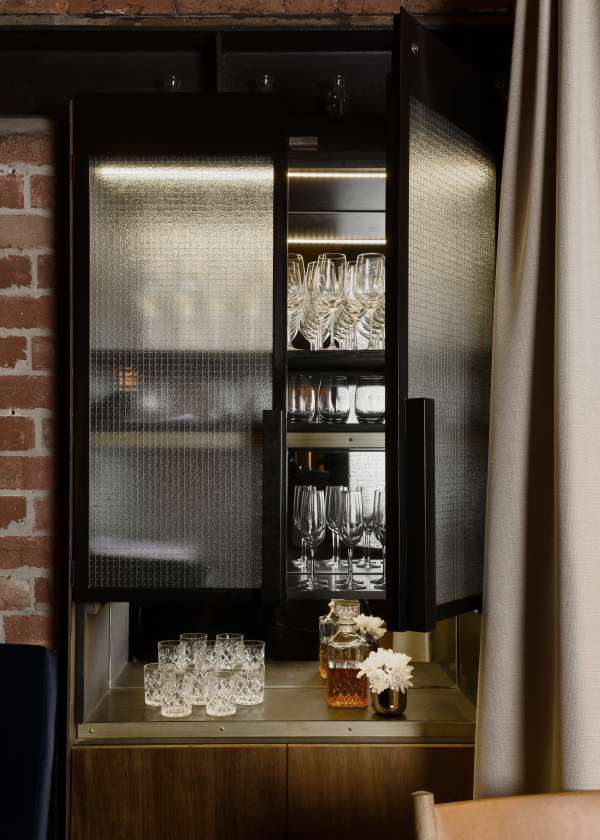 Why did you initially decide on Scala?
The design inspiration for this project was focused on creating a modern day Speakeasy bar. The Art Deco period, to which the Speakeasy is attributed, had such a wonderful exploration and engagement with glass that I instantly knew the design needed this aesthetic.
What do you see as the benefits?
The benefits of Scala is its ability to play with light, depth and transparency while still maintaining privacy and visual obscurity. I currently have a residential project that is nearing completion that plays further with this idea.
I team the textured wired glass in the kitchen joinery with the transparent wired glass in the internal doors. This captures the light and manipulates views.
I think it is always important within a residential project that you balance aesthetic with livability.
The textured glass in the kitchen overhead cabinets means that you can have a beautifully composed aesthetic without having to keep the contents of your cupboards 'magazine ready'.
What's next for Setsquare studio? Is there another type of glass from the Interior and Decorative range you plan to use on another project in the future?
It is an exciting time for the studio at the moment with some really interesting projects on the horizon – almost all of them involve a play with feature glass and mirror in one way or another.
I am thrilled to be working on a new retail fit out in the Royal Arcade to which I am currently looking at samples of the 'Mirra' range.
Being retail there is always room for a bit of bold playfulness, and the 'Mirra' enhances the visual space of the room and the coloured range gives personality and style.
In addition, I am working on a small scale childcare centre that has a lovely engagement with natural materials.
I am hoping to incorporate the 'Spectra' range of coloured glass in this project as colour is such a crucial component to the development of young minds.
For more on Viridian's range of Interior and Decorative glass products for your next project visit: greatglass.viridianglass.com.au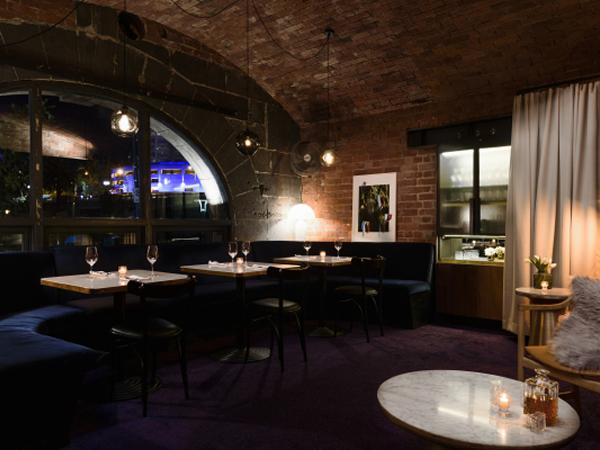 600
450
glasstalks.com
2016-10-21T03:55:00
Find out why our Scala glass was chosen for this Melbourne hot spot
glassonweb.com