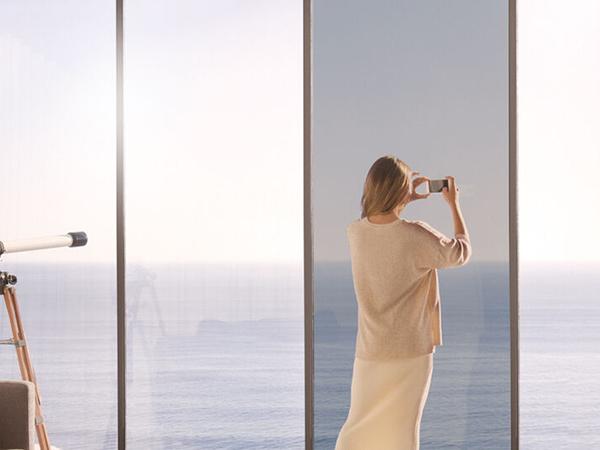 Photo source
www.guardianglass.com
Visual comfort, thermal comfort and energy savings
In buildings, it is always important to ensure the comfort and wellbeing of occupants. Natural light and uninterrupted views of the outdoors can improve productivity, focus and creativity of occupants.
Today, glazing for buildings is still dominated by the use of mechanical sun protection devices such as blinds and shades, which actually block the views of the outside and prevent natural light entering the building. By using a Dynamic Glazing solution – sometimes referred to as switchable glass, dynamic shading or intelligent glass – the glazing tints it-self dynamically, adapting to varying light conditions to offer instantaneous visual and thermal comfort to the building's occupants.
Leading product solutions
eyrise® s350 Instant Solar Shading Windows perfectly complement Guardian's high performance glass solutions particularly the Guardian SunGuard® range of advanced solar control glass products.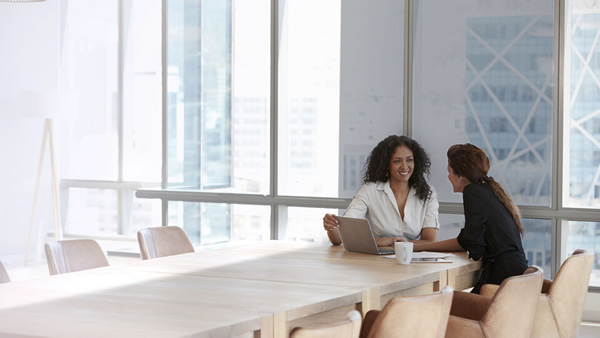 State-of-the-art dynamic glass
Compared to other dynamic glazing solutions available in the market, according to Merck, eyrise® s350 Instant Solar Shading Windows have the fastest switching speed, most neutral colour rendering, and is based on Merck's licrivision® liquid crystal technology, omnipresent in everyday LCD screens.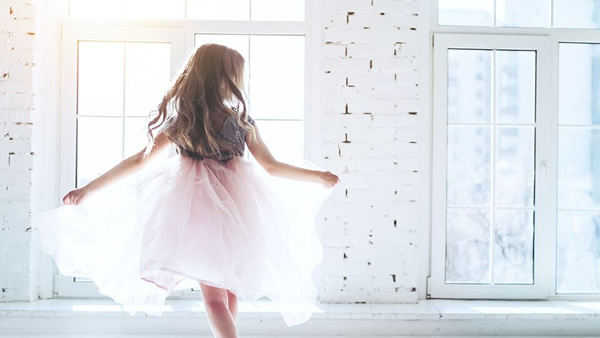 How do eyrise® Instant Solar Shading Windows work?
At the heart of eyrise® s350 Instant Solar Shading Windows is Merck licrivision® technology, a transparentliquid crystal mixture added with specific dye molecules tailored to the colour needs of theapplication. Prompted by low voltage, the mixture molecules of this liquid crystal cell change orientationand therefore regulate the amount of light and heat passing through.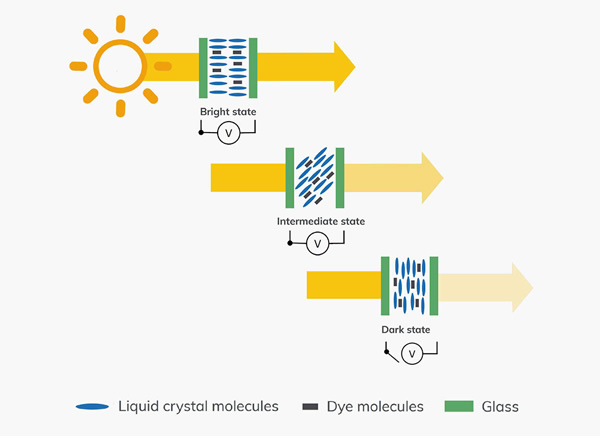 With eyrise® Instant Solar Shading Windows and Guardian SunGuard® solar control glass, a complete range of solutions with unparallel aesthetics for structural facades is now available. View the video below to find out more about how eyrise® Dynamic Liquid Crystal Windows work:
HOW EYRISE® DYNAMIC LIQUID CRYSTAL WINDOWS WORK
Key Benefits of Dynamic Glazing Solution
Improves users' visual comfort / higher occupant productivity
Reduces diffused and reflected sunglare.
Continuous view of the outsideenvironment.
Eliminates or greatly reduces theneed for mechanical blinds orshades.
Improves daylight autonomy(reduces the use of artificial lighting).
Energy efficiency – reducedoverheads and running costs
Compared to standard double-glazedwindows, it provides possibility forenergy savings through optimisedG-value, particularly in terms ofreduced cooling (air conditioning)running costs for the building.
Improves the value of thebuilding/green buildingcertification adds value
For building owners, green or wellness building certifications such as BREEAM, LEED, WELL can help to achieve higher rents and greater occupancy levels than lower ranked buildings. Tenants are usually willing to pay a premium for this.
Improves users' thermal comfort
Optimised solar control performancewith fast adaption to changing lightconditions and the G-value.
Reducing the need for traditional blinds or shades
The primary functions of eyrise® windows are to provide immediate shading comfort, reduced sun glare, improved thermal comfort, while allowing plenty of natural light and preserving views of the outside.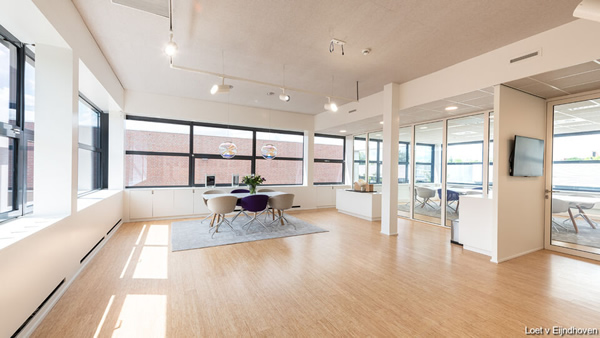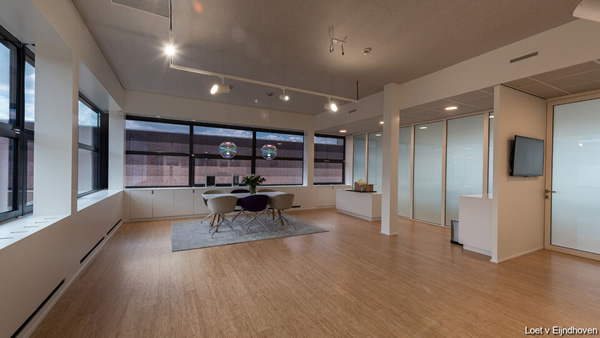 Download Additional Dynamic Glazing Resources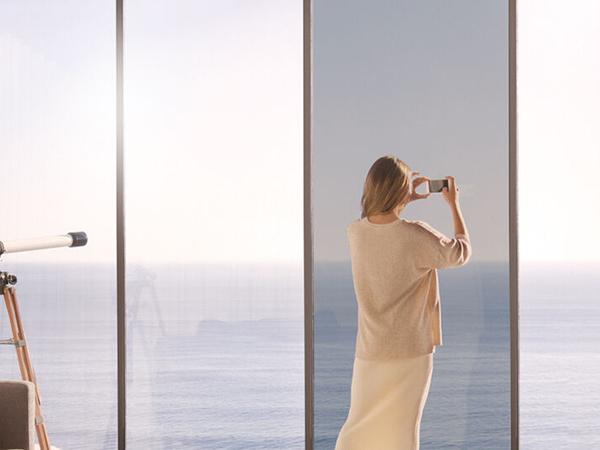 600
450
www.guardianglass.com
2020-08-27T09:47:27
Dynamic Glazing Solutions by Guardian
glassonweb.com