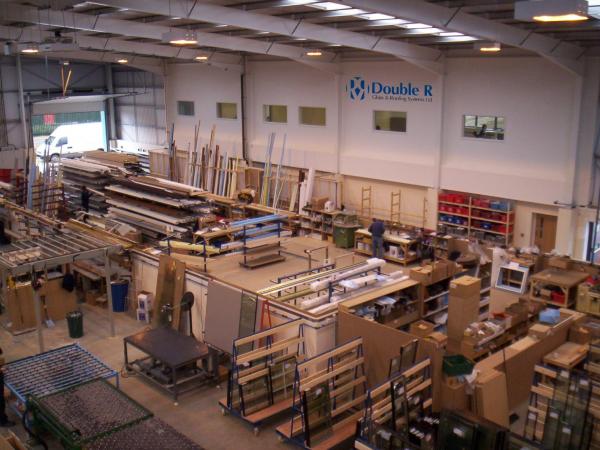 Photo source
Double R Glass & Roofing Systems
With a 15 year heritage and a reputation as one of the industry's pioneering fabricators, Double R Glass & Roofing Systems has once again raised the bar with the announcement of its investment in the world's fastest vertical Super Spacer Automatic Hot Melt IGU line.
This significant deal with the Promac Group will give extra capacity to support Double R's future strategic growth, as well as providing the manufacturer with previously unavailable productivity gains and efficiency benefits.
Ian Sims, Managing Director of Double R, comments: "Double R celebrated 15 years in business last October and in that time we have grown because of our complete focus on offering the very best solutions to our customers.The latest investment in our IGU manufacturing facility is testament to this approach and means we can guarantee not only consistent quality, but can also maintain our value for money promise.
"We approached Promac about this unique machine because we felt that Forel/Promac had the right mix of skills, experience and resources to produce a truly fast sealed unit line. From the first contact with Joe (Hague – Group Managing Director of Promac) and through visits to Forel, we have come to realise that our original belief in the two companies as the right partners for us was absolutely the right one. Forel's facility in Roncade Nr Venice is testament to the quality of products they produce and it is clear to see how important they view the relationship with Joe and his team.
Promac has supported us throughout the entire process, from the initial contact and the first meeting with Forel, through advice and support during the manufacturing process, further visits in Italy and, last but definitely not least, through the installation. Promac's Engineers, led by Paz DiLello, are incredibly knowledgeable about Forel equipment and, whilst this is the first of its kind, their expertise has made the installation and commissioning as painless as possible.
"This line consists of some of the best engineering I've ever seen. It's superbly built and its emphasis on proactive fault diagnosis is impressive. Its speed is driven by the mass of IT technology built in, with computers talking to one another to maximise the space on the line to ensure that the next unit is always ready to progress. The IT informs you what and where the problem is and displays images of faulty parts to assist Engineers in making the necessary repairs. Whilst we all hope that we don't have issues with machines, we know that things can go wrong and the work that Forel have put into the diagnostic areas is impressive.
"Collectively, we have been able to improve the line's performance by optimising each component part. Putting each process and element under the microscope, we've been able to drive in even more efficiencies and productivity gains throughout the entire process from the vertical washing machine, Super Spacer applicator, tape applicator, automatic argon gas coupling press and sealing robot, and of course, the shape recognition and quality scanner. The line does everything it used to do, but it does it much faster now. So much so, that a double glazed unit can be processed in 20 seconds, and a triple every 33 seconds.
"Double R has always tried to be leaders, whether in conservatory roofs as the first Fabricator of Guardian roofs, or in glass as the first installer of TruShield. Throughout our history there have been 'firsts' and I am proud that the future of automatic sealed unit lines has been shaped by Double R."
For more information visit www.glassandroofs.co.uk or call 01933 443658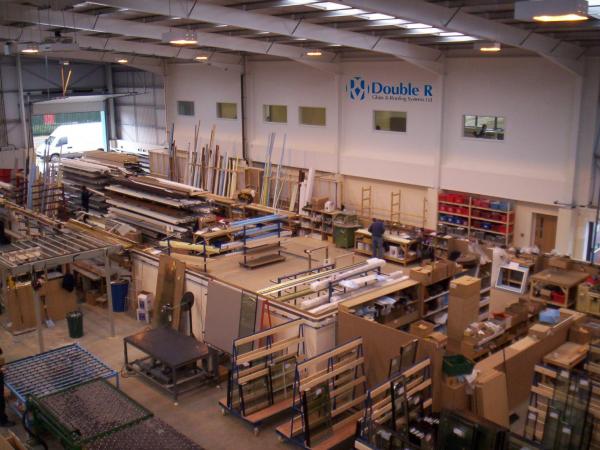 600
450
Double R Glass & Roofing Systems
2016-01-29T12:00:00
Double R Invests in the Quickest Vertical Super Spacer, Automatic Hot Melt IGU line in the World
glassonweb.com