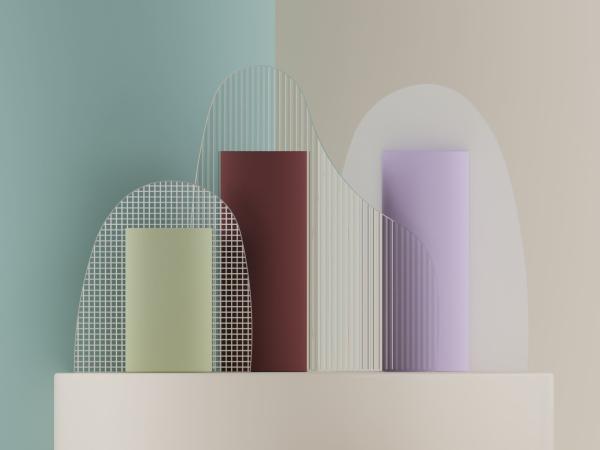 OmniDecor has good reason to make this statement: the 2023 design week was a fantastic week in every respect.
The number of visitors has risen: + 15% vs. 2022, 64% of whom came from abroad; the events, exhibitions and installations at the Fuorisalone collateral event demonstrated an extraordinary creative flair.
THE "SALONE" FOR OMNIDECOR.LAB
Situated in "Milano Durini Design", the showroom at no. 23, Via Cerva, this space is designed to accommodate events that complement those of a traditional exhibition space. It is a genuine specialist laboratory. A place where reflection on aesthetic-formal characteristics comes together solidly with the evaluation of the technical-functional aspects of every product. The creative expertise of interior designers and architects receives the necessary answers for design development.
During design week, two collections of furnishing accessories were presented in addition to Quadratti, namely: Bōru and Yūrei. They demonstrate both the extraordinary potential of glass and the brand's technological skills.
Bōru is the name of the new partition screens. Designed by Lidia Covello, they are made using several glass solutions from the OmniDecor range (DecorOpal, Bondi, Riga and Specchio)
Yūrei is the name of the collection of vases designed by Lidia Covello and Alberto Gaiotto. Consisting of a painted aluminium tube crossed by a glass pane, they are made using glass solutions from the Riga, Bondi, Rete, Microdot and Specchio collections.
Quadratti integrates the DecorFlou® Design collection. This decorated glass is created in partnership with Egidio Panzera Architect. It is a thick warp of alternating squares and rectangles, a game of negatives and positives. When light shines through the glass pane, the shadow it casts creates a geometric pattern which, thanks to an optical effect, appears completely different from that of the glass itself.
FEEL A SAMPLE
"Seeing things first-hand" really makes a difference: glass - whether satin finish, coloured or painted - generates a unique sensation also to the touch. This is the only way to appreciate its silkiness or its particular material texture: characteristics which contribute to corroborating the creativity of an interior architecture project.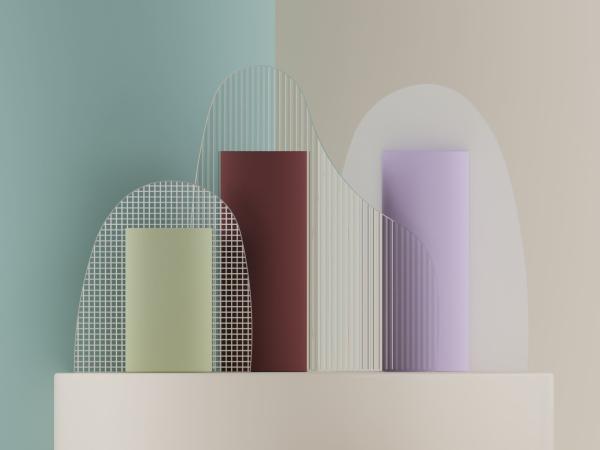 600
450
OmniDecor
2023-05-12T08:44:53
Design week for OmniDecor
glassonweb.com